Weight Watchers Cinnamon Rolls Recipe

Weight Watchers Cinnamon Rolls Recipe with Refrigerated Breadstick Dough.

The sweet smell of cinnamon wafting through the air is enough to make your mouth water. The gooey, warm dough oozes with icing and spices that are just begging for you to take a bite. They remind us of everything we love about breakfast: they're filling without being too heavy, they give you a burst of energy in the morning when you need it most, and they taste delicious!
Quick and easy and ready in 23 minutes.

They are made with cinnamon, brown sugar, butter, and low fat cream cheese.

This lighter version of the classic will satisfy your cravings.
Weight Watchers Points
My WW points: 4 Blue Plan and 6 Green Plan
4 WW Freestyle Points and 6 Smart Points.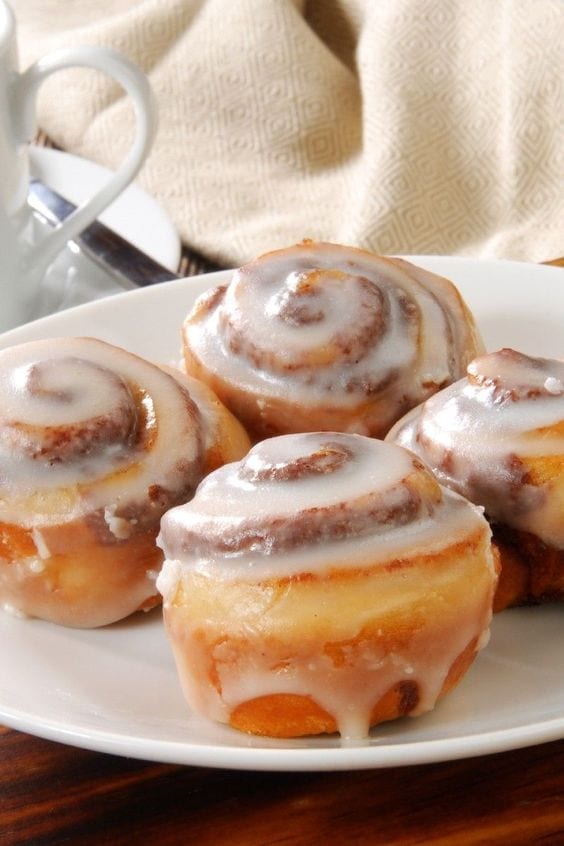 Related Recipes
We have more Weight Watchers Breakfast Recipes here,

more Weight Watchers Quick and Easy Recipes here,

and more Weight Watchers Dessert Recipes here!


We add new recipes almost every day, so check back often!

We are not affiliated with Weight Watchers/WW in any way. We just like creating healthier recipe options. We do not give any advice on diet or eating habits. Please consult a doctor before changing your diet.
Points® are a trademark of the WW corporation, double check Points® on their official calculator.

Affiliate Disclosure: Some links may be affiliate links where I make a small commission if you purchase anything after clicking a link. There is no additional cost to you. As an Amazon Associate I earn from qualifying purchases.
Love wine? Check out this cute wine glass! The Weight Watchers Points Stemless Wine Glass. 3 Points, 5 Points, Who Cares?

Fun but practical! Measurements are at 4 ounces, 7 ounces, and 10 ounces. Don't forget to convert the points to your WW Personal Points for your individual plan.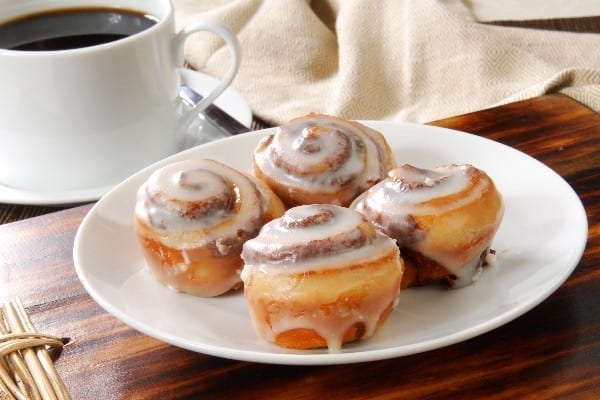 If you're interested in seeing the tools and equipment we use in our kitchen, we have them posted here.

Need to make more or fewer servings?
On Desktop, hover over "Servings" # and move the slider to desired number of servings.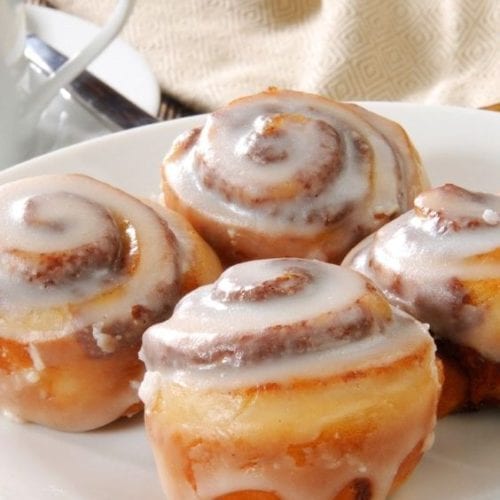 Weight Watchers Cinnamon Rolls
Weight Watchers Easy Mini Cinnamon Rolls Recipe with Refrigerated Breadstick Dough. Quick and easy and ready in 23 minutes. Cinnamon, brown sugar, butter, and low fat cream cheese. A skinny version of the classic.
Instructions
Prepare a 9×13 baking pan by coating with cooking spray. Preheat oven to 375 degrees F.

In a mixing bowl, add cinnamon, butter, and brown sugar. Mix well. Set aside.

Open breadstick dough and separate the 12 strips on a clean surface. Sprinkle the cinnamon and sugar mix over the top of each. Roll each strip into a spiral. Pinch the ends to seal. Place on the prepared baking sheet leaving at least 1 inch between each.

Bake in preheated oven approx 15 to 18 minutes or until golden brown.
For the Icing
In a mixing bowl, add cream cheese, powdered sugar, and vanilla. Mix well. Add a couple of drops of water if it's too thick. Drizzle the frosting over cinnamon rolls when they are still warm.
Notes
MyWW Points:

4 Blue Plan

and

6 Green Plan
4 WW Freestyle Points and 6 Smart Points
Nutrition
Calories:
34.3
kcal
Carbohydrates:
5
g
Protein:
0.5
g
Fat:
1.4
g
Saturated Fat:
0.9
g
Cholesterol:
4.4
mg
Sodium:
19.9
mg
Fiber:
0.1
g
Sugar:
4.7
g
You May Also Like:
---
---