Weight Watchers Parmesan Chicken Recipe

Weight Watchers Parmesan Chicken Recipe. Looking for a healthy, quick, and easy dinner option? Parmesan chicken is a great choice! Not only is it low carb, but it's also packed with protein and full of flavor. Plus, it's simple to make.

The combination of chicken and parmesan cheese is flavorful and satisfying, and the crispy breading adds a satisfying texture.

This dish is made just a few ingredients you probably already have in your kitchen. It's made with boneless skinless chicken breast, Italian seasoned breadcrumbs, paprika, parsley, garlic powder, and pepper.

While the dish is traditionally served with spaghetti and marinara sauce, this version is lighter to make it WW friendly.

This is a quick and easy 30 minute dinner idea you will make over and over again. So next time you're looking for an easy dinner idea, give parmesan chicken a try!

Weight Watchers Points

MyWW Points: 2 Blue Plan and 3 Green Plan

2 WW Freestyle Points and 3 Smart Points

Personal Points will vary based on your individual plan.

Related Recipes

Weight Watchers Parmesan Garlic Chicken

Weight Watchers Chicken Scaloppine

Weight Watchers Chicken Recipes




Do you have a recipe you would like to see?

Comment below with any recipe requests, and we will try to add it to our list of upcoming recipes!

We add new recipes almost every day, so check back often!

We are not affiliated with Weight Watchers/WW in any way. We just like creating healthier recipe options.


Affiliate Disclosure: Some links may be affiliate links where I make a small commission if you purchase anything after clicking a link. There is no additional cost to you. As an Amazon Associate I earn from qualifying purchases.
Love wine? Check out this cute wine glass. The Points Glass Stemless Wine Glass. 3 Points, 5 Points, Who Cares

Fun but practical! The measurements are at 4 ounces, 7 ounces, and 10 ounces.
Featured Ingredients
Bread Crumbs

Most people think of bread crumbs as nothing more than a way to add flavor and texture to dishes. However, bread crumbs can also be used as an effective ingredient in many cooking applications. For example, bread crumbs can be used to bind burgers or meatballs together.

They can also be used as a coating for chicken or fish before frying. In addition, bread crumbs can be used to thicken soups or sauces.

As a result, bread crumbs are a versatile and inexpensive ingredient that every cook should keep on hand.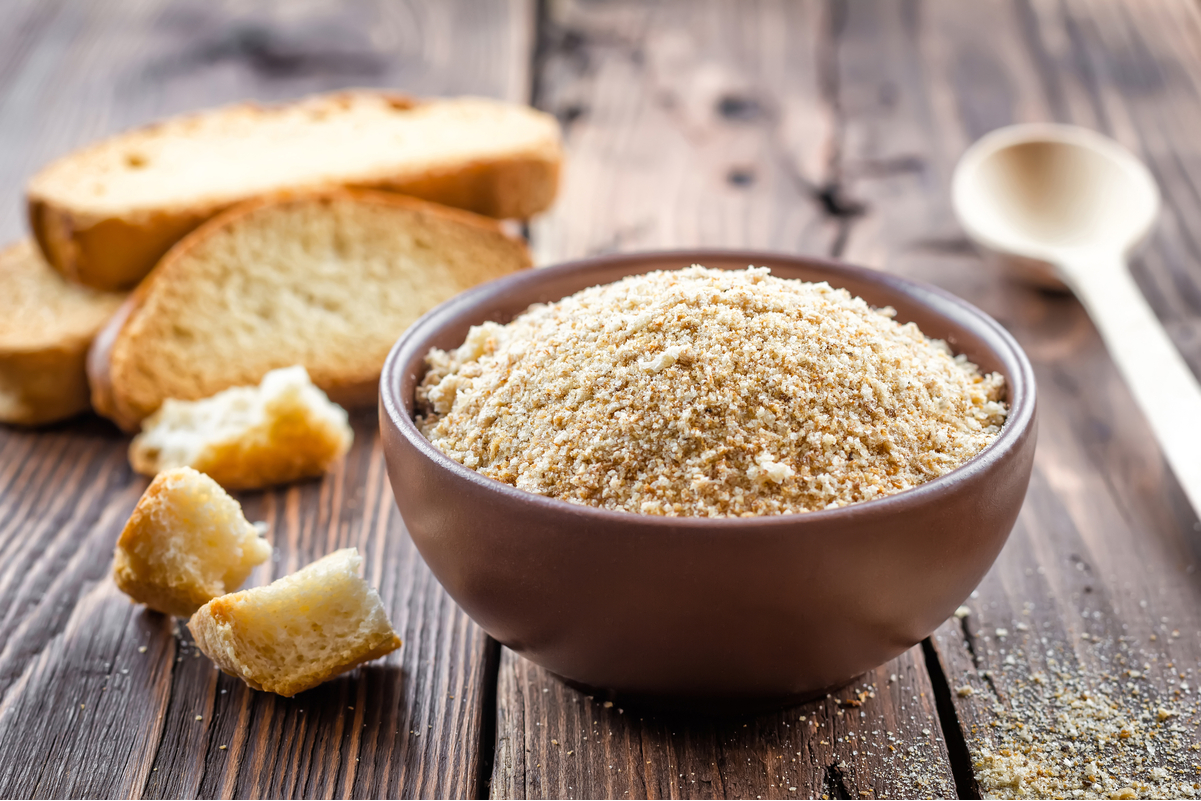 Garlic Powder

Garlic powder is a versatile seasoning that can be used in a variety of dishes.

It is made by dried and ground garlic cloves, and it can be used as a substitute for fresh garlic in many recipes. garlic powder has a stronger flavor than fresh garlic, so it is important to use it sparingly.

It can be used to add flavor to vegetables, meat, poultry, fish, and pasta dishes. It is also a common ingredient in spice rubs and marinades.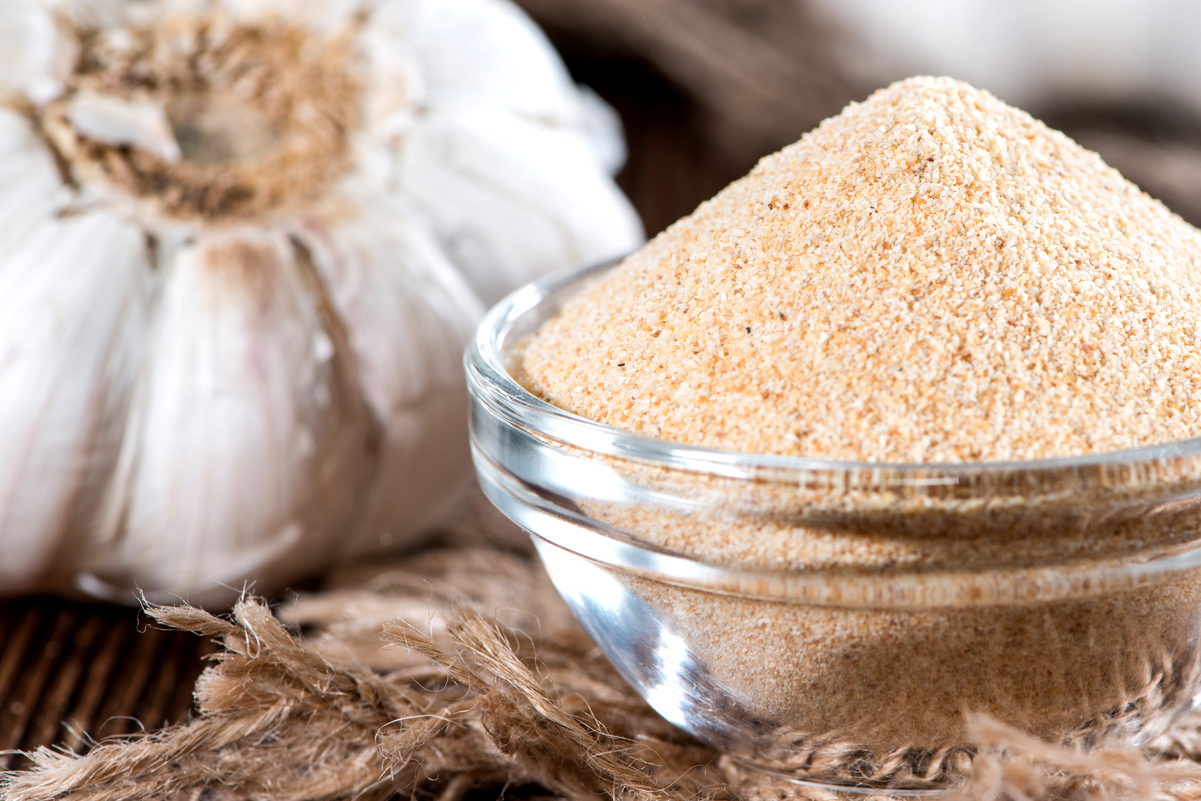 What to serve with
Cheesy Weight Watchers Loaded Cauliflower
Made with cauliflower, mayonnaise, sour cream, bacon, chives, Colby-Jack cheese, and sliced mushrooms.

Weight Watchers Garlic Sour Cream Mashed Potatoes
They are creamy, garlicky and delicious! These mashed potatoes go along perfectly with turkey, chicken or beef.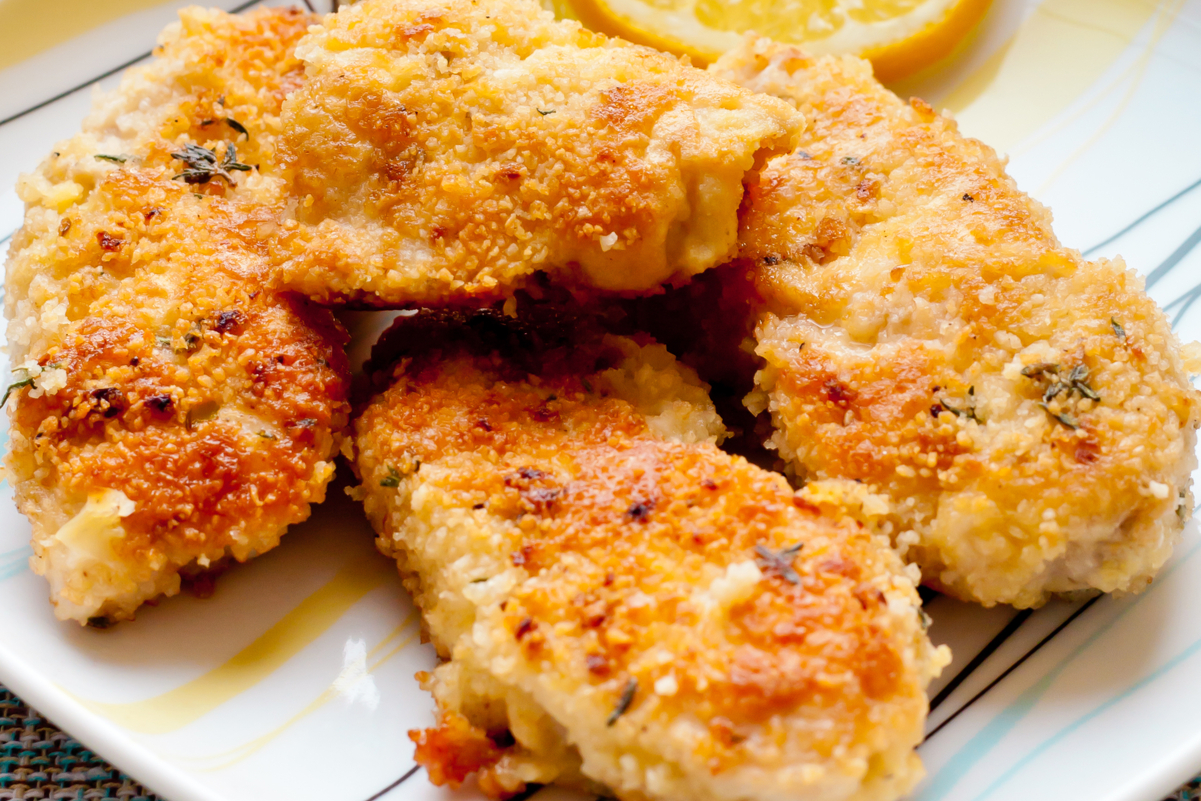 Need to make more or fewer servings?
On Desktop, hover over "Servings" # and move the slider to desired number of servings.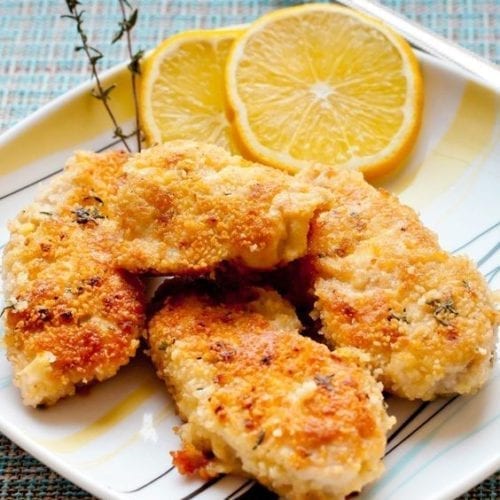 Weight Watchers Parmesan Chicken
Weight Watchers Parmesan Chicken Cutlets Recipe – A quick and easy 30 dinner idea. 2 WW Freestyle Points and 3 Smart Points
Instructions
Preheat oven to 400 degrees F.

In a medium mixing bowl, combine parmesan cheese, bread crumbs, and seasonings; mix well.

Dip each chicken breast in mixture, fully coating

Place on nonstick baking sheet.

Bake approx 20 to 25 minutes, or until chicken is fully cooked.
Notes
MyWW Points:

Blue Plan 2

and

Green Plan 3 

2 WW Freestyle Points and 3 Smart Points
Nutrition
Serving:
124
g
Calories:
172.9
kcal
Carbohydrates:
3.3
g
Protein:
27.1
g
Fat:
5
g
Saturated Fat:
1.8
g
You May Also Like:
---
---