Weight Watchers Parmesan Garlic Chicken Recipe


Weight Watchers Parmesan Garlic Chicken Recipe is delicious recipe to add to your weeknight meal rotation.

When you're looking for an easy weeknight meal that's still super tasty, Parmesan garlic chicken is always a good option.
This recipe is simple to follow and only requires a few ingredients, including garlic, basil, Parmesan cheese, and boneless, skinless chicken breast.
This dish is the perfect melt in your mouth chicken! It's so good!

There is only a 15 minute prep time, so you don't have to spend a lot of time in the kitchen.

Weight Watchers Points
MyWW Points: 7 Green Plan,
7 Smart Points.
Personal Points will vary based on your individual plan.

Related Recipes
We have more Weight Watchers Chicken Recipes here,

and more Weight Watchers Dinner Recipes here!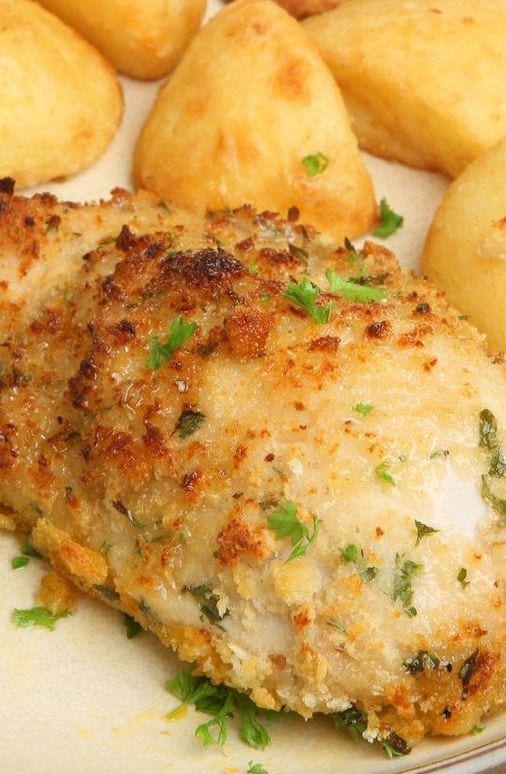 We add new recipes almost every day, so check back often!

We are not affiliated with Weight Watchers/WW in any way. We just like creating healthier recipe options. We do not give any advice on diet or eating habits. Please consult a doctor before changing your diet.
Points® are a trademark of the WW corporation, double check Points® on their official calculator.

Affiliate Disclosure: Some links may be affiliate links where I make a small commission if you purchase anything after clicking a link. There is no additional cost to you. As an Amazon Associate I earn from qualifying purchases.
Love wine? Check out this cute wine glass! The Weight Watchers Points Stemless Wine Glass. 3 Points, 5 Points, Who Cares?

Fun but practical! Measurements are at 4 ounces, 7 ounces, and 10 ounces. Don't forget to convert the points to your WW Personal Points for your individual plan.
Featured Ingredients
Grated Parmesan Cheese
Parmesan cheese is a type of hard cheese that is made from cow's milk. It has a nutty and slightly sweet flavor, and is often used in pasta dishes, soups, and salads.

Parmesan cheese can be grated or shredded, and is available pre-grated in most grocery stores. It is also relatively affordable compared to other types of cheese.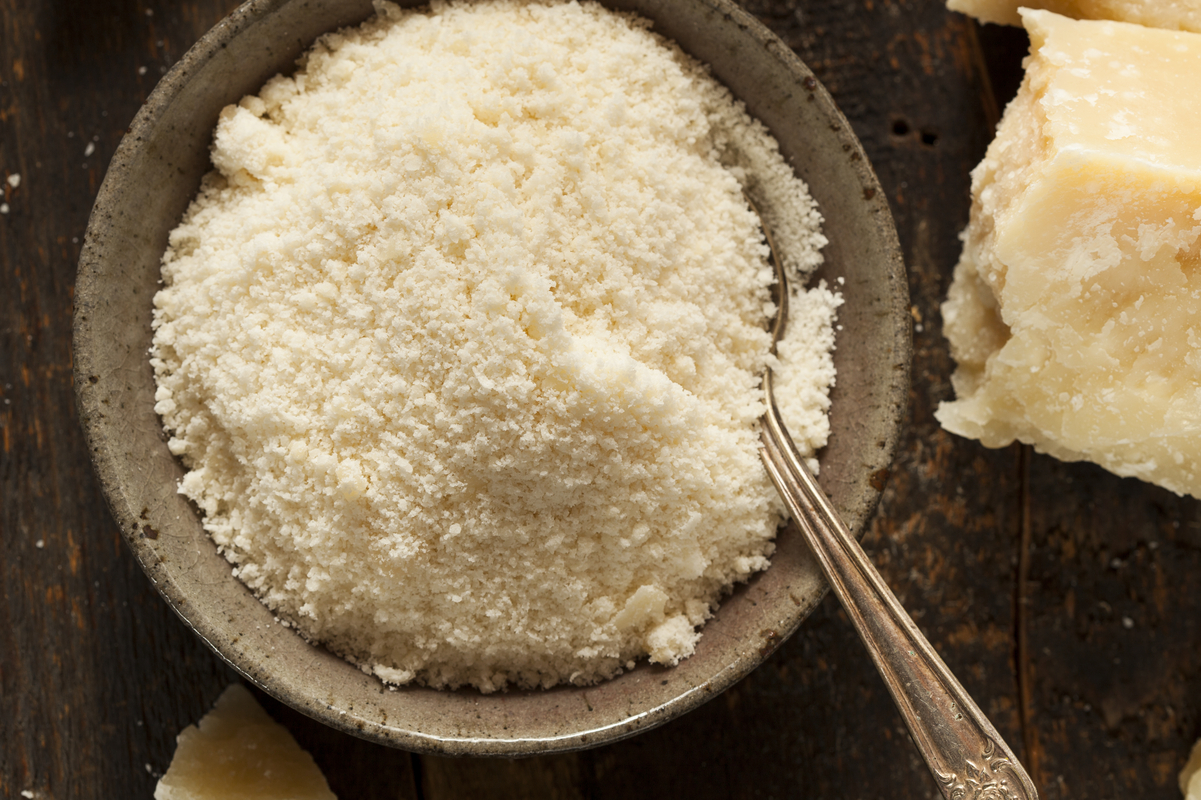 Garlic
Garlic is a bulbous plant that is related to onions, leeks, and chives. It grows in many parts of the world and has been used for culinary and medicinal purposes for centuries.
Garlic is a popular ingredient in many dishes, and it offers numerous health benefits.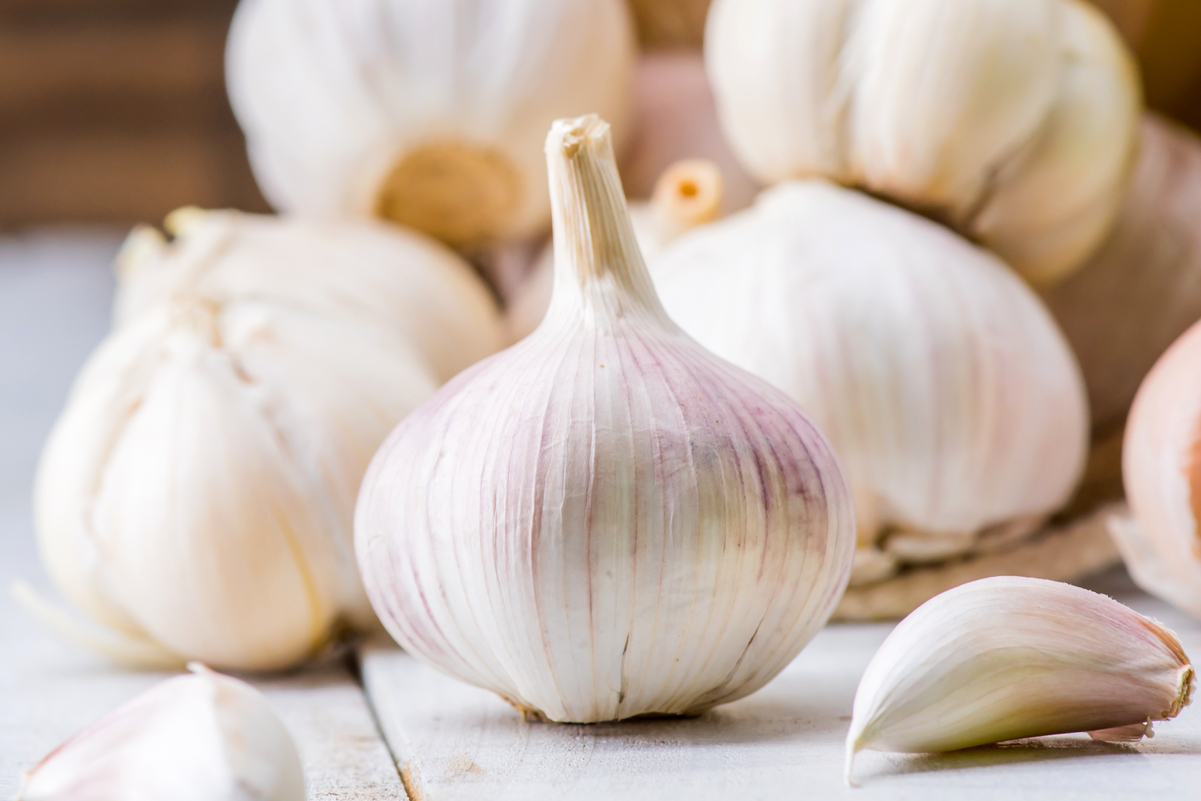 What to serve with
Weight Watchers Cauliflower Rice
This low carb, low calorie, low fat, low sodium recipe is a great replacement for regular rice, or potatoes.

Weight Watchers Lemon Garlic Kale
This healthy side dish is super quick and easy, and ready in just 16 minutes.

Best Weight Watchers Southern Biscuits
You will need flour, baking powder, baking soda, salt, butter, shortening, and buttermilk to make these tasty biscuits. There's only a 20 minute prep time.

WW Air Fryer Hasselback Potatoes
This Weight Watchers Friendly side dish is made with just russet potatoes, non-stick cooking spray, and salt.

Weight Watchers Zucchini Pancakes
These pancakes are a side dish that you will be making again and again!
Weight Watchers Tomatoes And Roasted Green Beans
The crispy green beans and fresh tomatoes are a combination made in heaven.

Weight Watchers Bean Salad
This vegetarian dish has 5 types of beans, onion, green pepper, and celery, with a dressing of vinegar, olive oil, sugar, salt, and pepper.

Weight Watchers Garlic Asparagus
Only 3 ingredients, and one skillet, this dish is a keeper!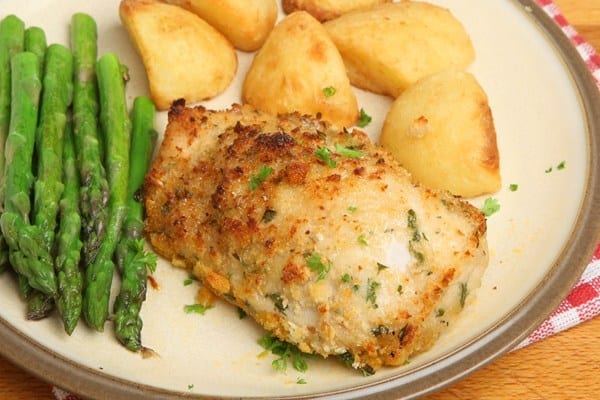 If you're interested in seeing the tools and equipment we use in our kitchen, we have them posted here.

Need to make more or fewer servings?
On Desktop, hover over "Servings" # and move the slider to desired number of servings.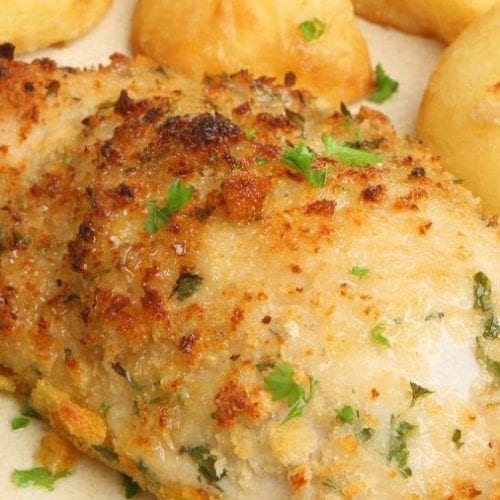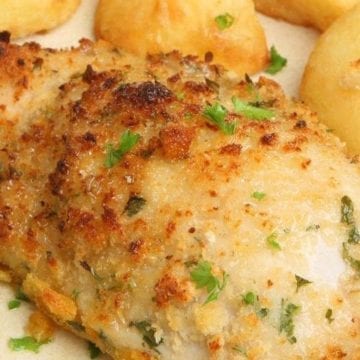 Weight Watchers Parmesan Garlic Chicken
Weight Watchers Parmesan Garlic Chicken Recipe. An easy family dinner that's great for busy nights. Only a 15 minute prep time!
Instructions
Preheat the oven to 350° F

Prepare a 9 x 13 baking dish by lightly greasing.

In a shallow bowl, add olive oil and garlic. Stir to mix.

In another shallow bowl, add parmesan cheese, bread crumbs, pepper, and basil. Stir to mix

Take 1 chicken breast and dip it in the bowl with the oil coating all sides. Lightly shake to remove the drips.

Place coated chicken breast in bread crumb mixture, then flip to coat all sides.

Place the chicken breast in the prepared baking dish.

Repeat with the rest of the chicken breasts.

Top the chicken breasts with the rest of the bread crumb mix.

Bake in preheated oven for 30 minutes or until the chicken juices run clear and the chicken is no longer pink.
Notes
MyWW Points:  7 Green Plan
7 WW Smart Points
We are not associated with Weight Watchers/WW in any way. Double check points on their official calculator.
Nutrition
Calories:
281.1
kcal
Carbohydrates:
13.7
g
Protein:
30.4
g
Fat:
10.8
g
Saturated Fat:
3.2
g
Cholesterol:
75
mg
Sodium:
326.2
mg
Potassium:
259.8
mg
Fiber:
0.9
g
Sugar:
1.2
g
Calcium:
149.6
mg
Iron:
1.9
mg
---
---