Affiliate Disclosure: Some links may be affiliate links where I make a small commission if you purchase anything after clicking a link. There is no additional cost to you. As an Amazon Associate I earn from qualifying purchases.
Portion Control Points Wine Glass for Weight Watchers
This super cute, and practical wine glass is my favorite piece of glassware!

It's marked with 3 Points, 5 Points, and Who Cares! For you Personal Points calculations, the 3 Points line is 3 ounces, the 5 Points line is 5 ounces, and the Who Cares line is 8 ounces.

Scroll down for different versions.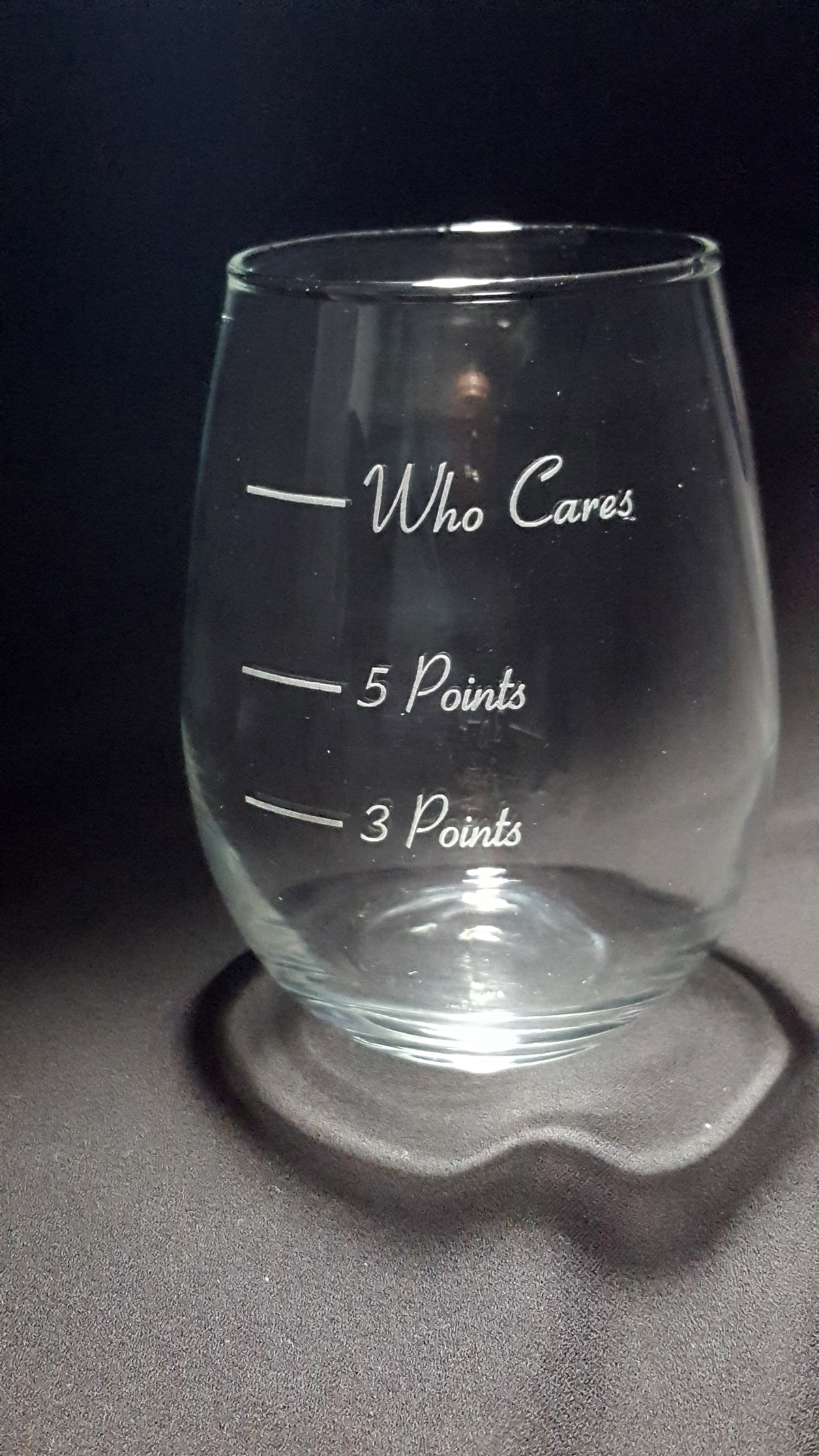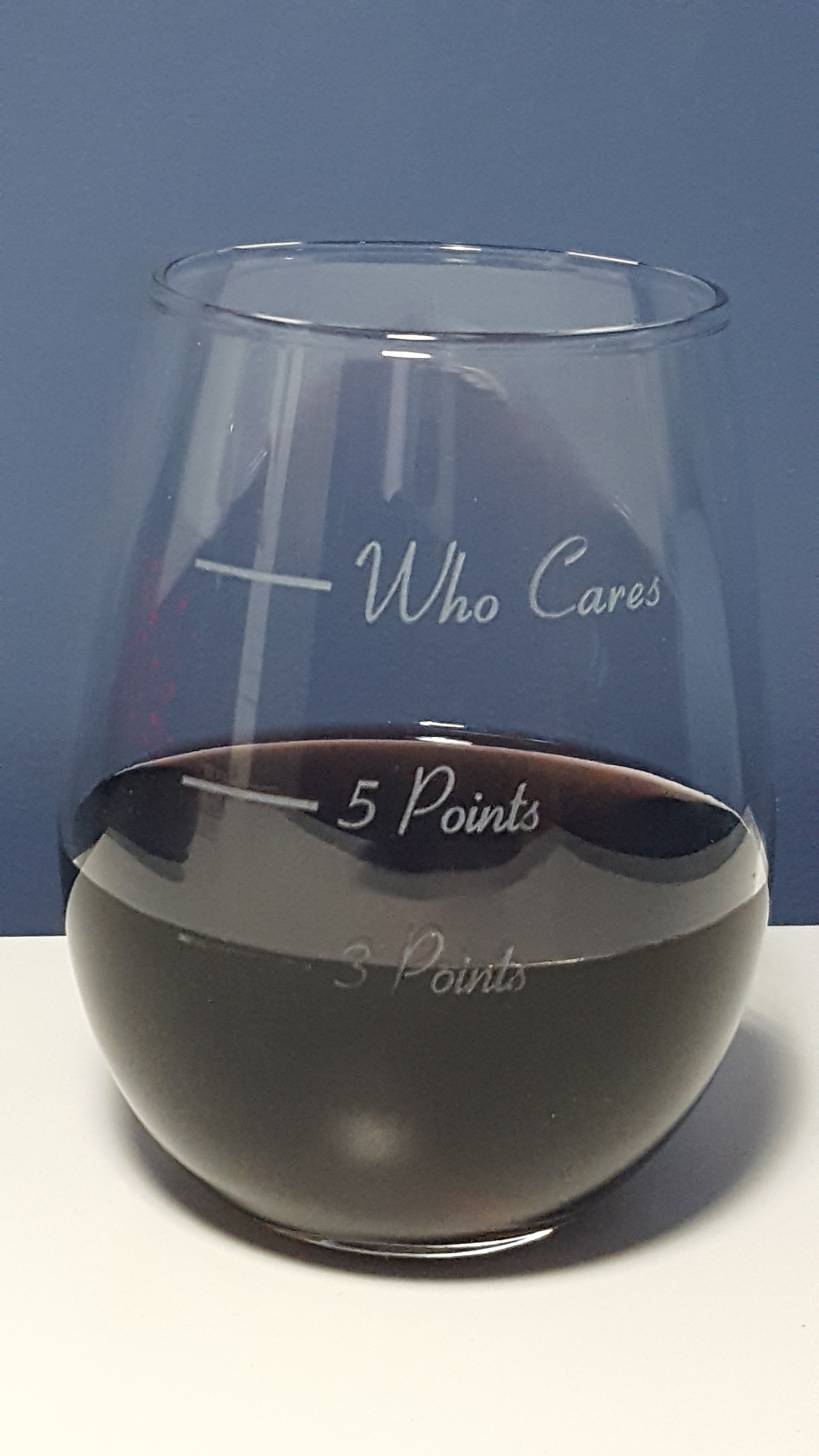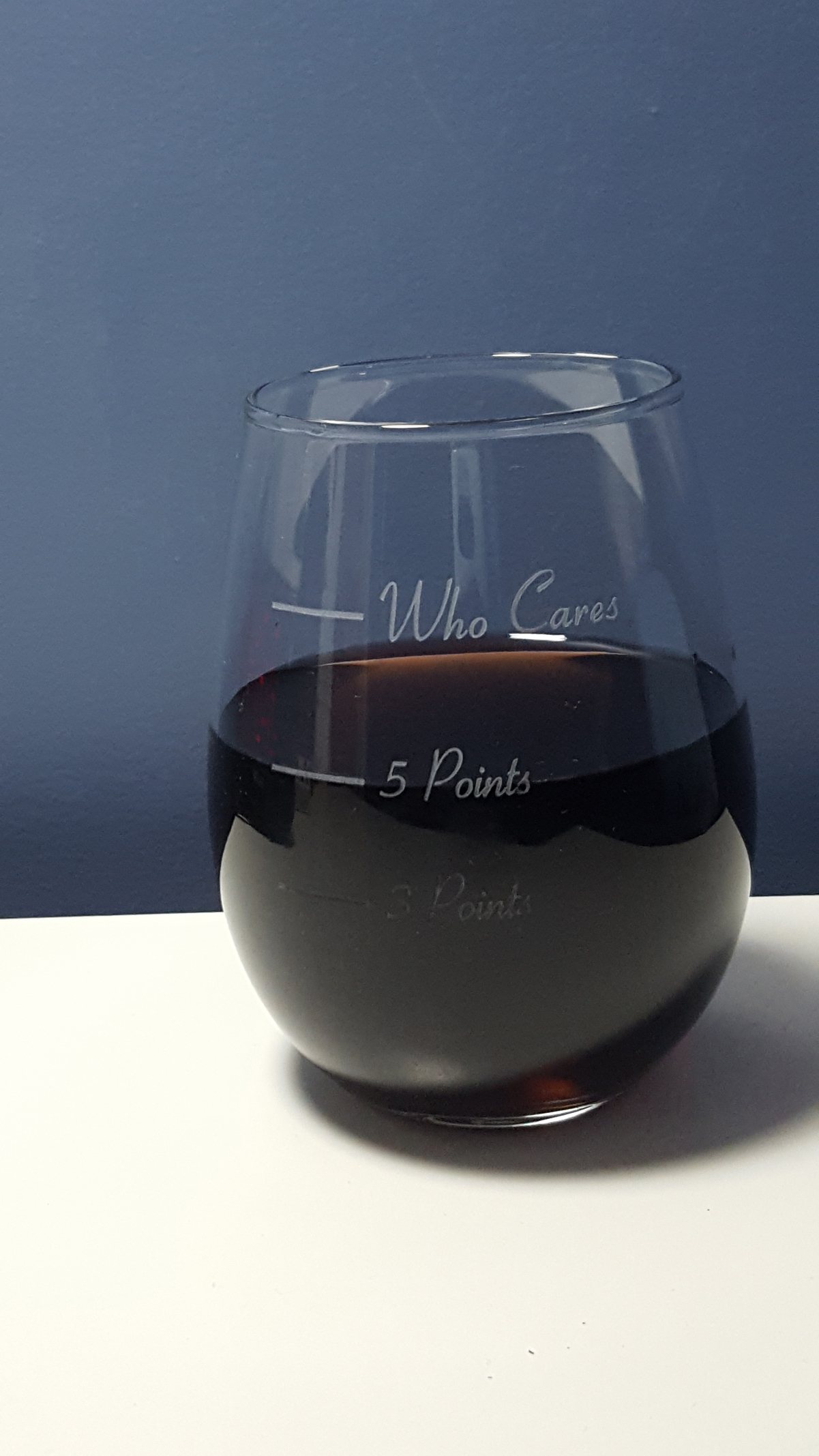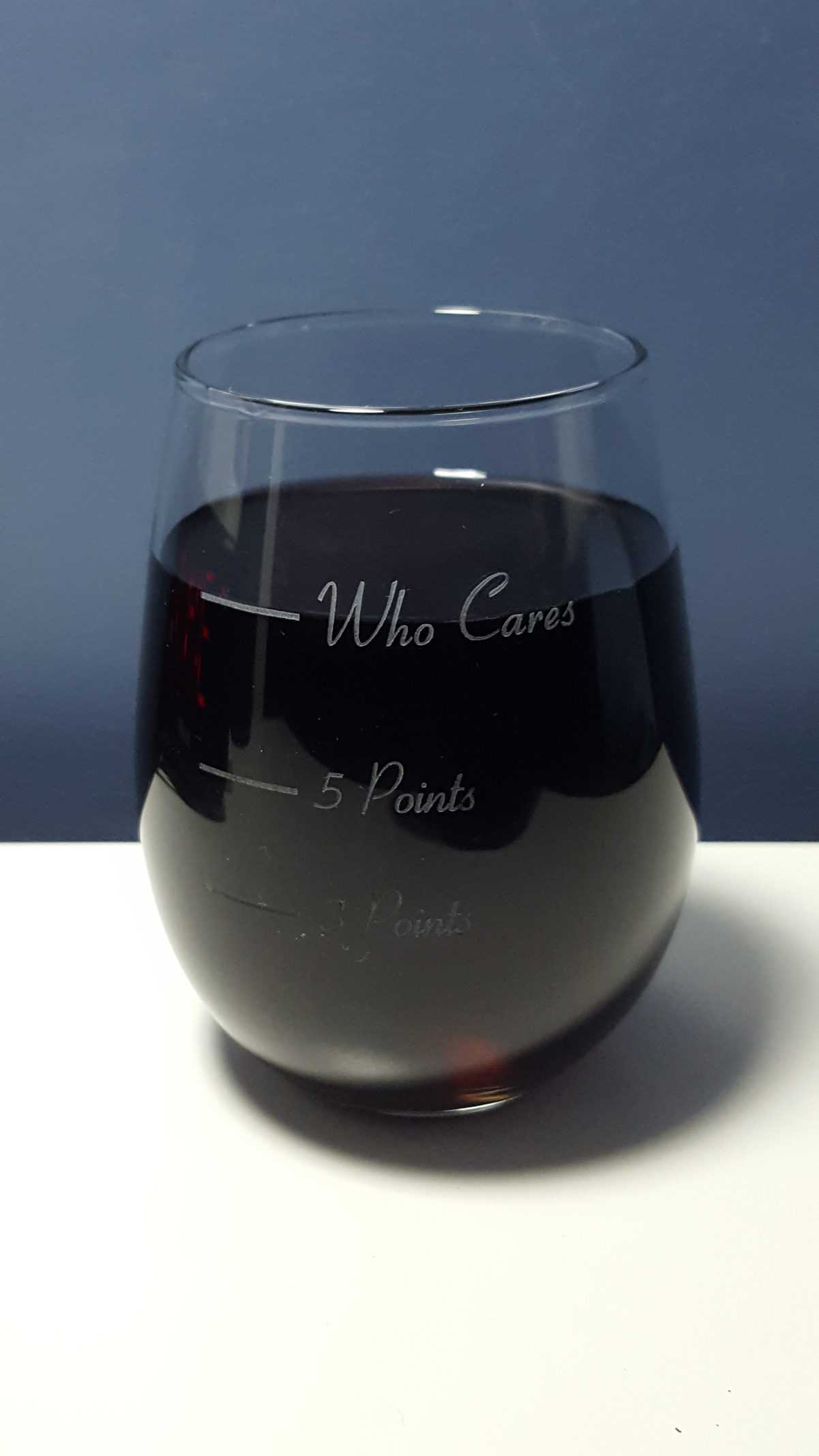 At the time of posting, there were 8 of the stemmed wine glasses left.
This one shows ounces and calories with the Who Cares at 10 ounces.
This version is more elegant and marks the portions with lines at 4 ounces, 6 ounces, and 8 ounces.
Check out our Weight Watchers Recipes here!
You May Also Like: