Gift Guide
Gift Guide for Weight Watchers Members. We have some great gift ideas for you! We've compiled a list of the best gifts that will help your friends and family on their weight loss journey. They're perfect for Christmas, birthdays, or just to show somebody how much you care! Whether they're trying to eat healthier this year or just need a little inspiration, these gifts will work perfectly.

Check out our other Gift Guides.
Affiliate Disclosure: Some links may be affiliate links where I make a small commission if you purchase anything after clicking a link. There is no additional cost to you. As an Amazon Associate I earn from qualifying purchases.
HidrateSpark PRO the Smart Water Bottle you need to add to your daily routine! We all know we need to drink more water, but do we always remember to? Enter the HidrateSpark PRO! This amazing water bottle tracks how much water you drink in a day, and lights up to remind you if you are getting behind.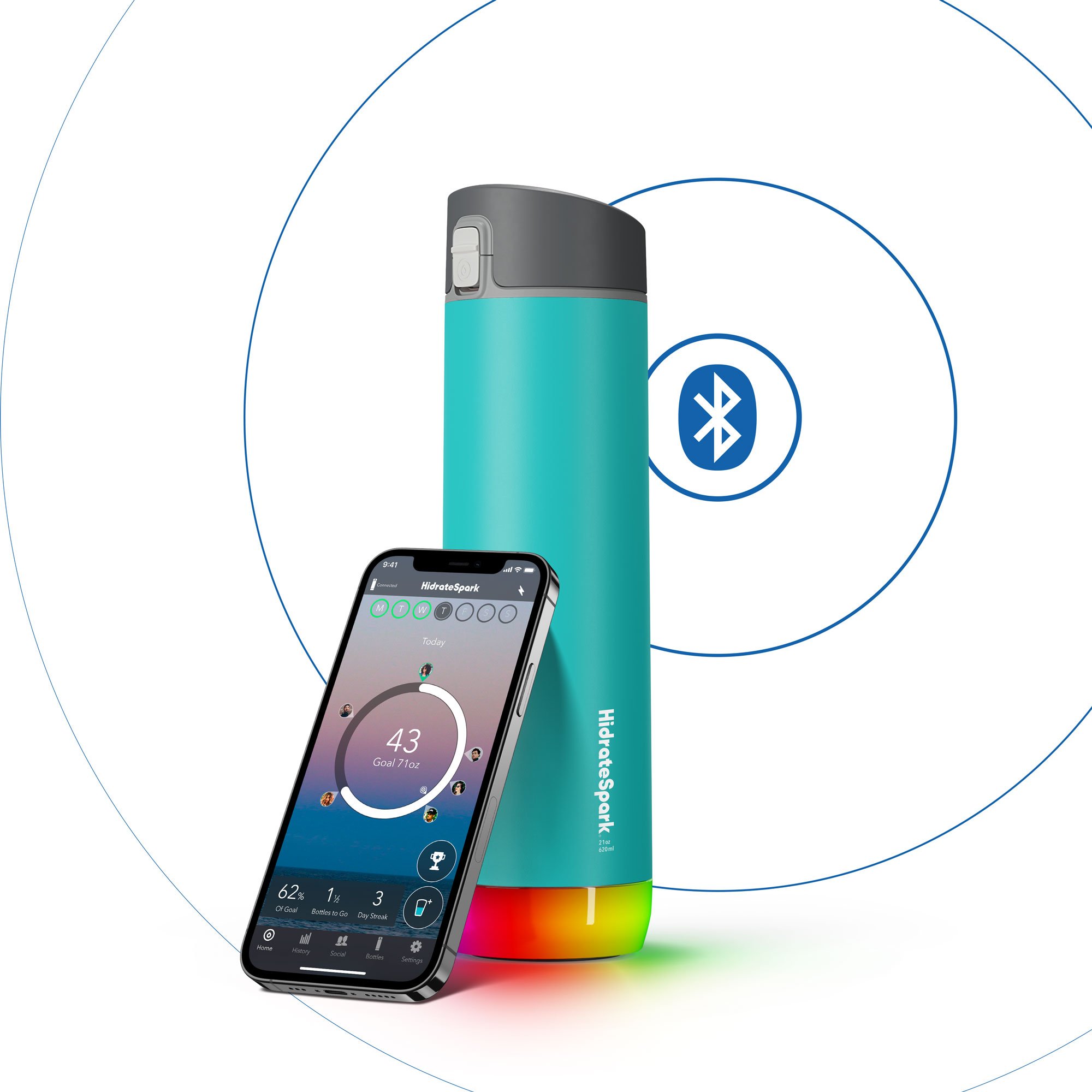 Nicewell Food Scale, 22lb Digital Kitchen Scale Weight Grams and Ounces. This scale is the perfect kitchen tool for those who love to cook and bake! This digital scale features a large, easy-to-read display that shows weight in both ounces and grams. Simply tap the tare button to zero out your bowl or plate, then add ingredients as desired. The high precision sensor will detect weights of 0.1 oz increments up to 22lb.
COSORI Smart WiFi Air Fryer makes your favorite fried foods healthier and tastier with no oil or butter needed. It creates a unique air-frying technology that allows you to cook crispy, crunchy food without the need of any oils or fats. COSORI Air Fryer has 13 cooking functions: bake, roast, grill/broil, pan fry, saute/sear, warm/keep warm and preheat.
The Points Glass Stemless Wine Glass by Caloric Cuvee is the perfect gift for any wine lover who wants to keep their Weight Watchers points in check. The glass features an etched Weight Watcher's point counter that measures each serving of wine in easy-to-follow increments, so you can indulge without worrying about your waistline. The hand-etched, lead-free glass is dishwasher safe and guaranteed to never wear off! Fill up to the Who Cares line (my favorite part!) and enjoy!
---
Love wine? Check out this cute wine glass! The Weight Watchers Points Stemless Wine Glass. 3 Points, 5 Points, Who Cares?

Fun but practical! Measurements are at 4 ounces, 7 ounces, and 10 ounces. Don't forget to convert the points to your WW Personal Points for your individual plan.
---
Portion Control Serving Utensil Set of 8. The set includes 4 solid serving spoons and 4 perforated serving spoons. The long handles make it easy to serve from deep containers. The solid spoon is perfect for cereal, salads, desserts and more! The perforated spoon is ideal for pasta, rice and other foods that need a strainer. These utensils are made of high quality 18/8 stainless steel with comfortable soft grip handles.
Rubbermaid Leak-Proof Brilliance Food Storage 12-Piece Plastic Containers with Lids | Bento Box Style Sandwich and Salad Lunch Kit. The Rubbermaid Brilliance Food Storage 12-Piece Plastic Containers with Lids are the perfect size to fit your lunch. The containers stack neatly, so you can take them anywhere. They're also great for storing leftovers and keeping food fresh. The lids snap together to keep food contained, even when stacked. And because they're dishwasher safe, cleanup is a breeze. These plastic storage containers have a clear base and lid so you can quickly see what's inside without opening it up.
Digital Scale for Body Weight with Bluetooth, Smart Body Fat Scale with BMI. HOMEVER Weight Scale, Digital Scales for Body Weight with Bluetooth, Smart Body Fat Scale with BMI, Weight Scales for People with APP, 8mm Tempered Glass Platform. A weight scale is just one of the most important tools you can have in your home to help you maintain your personal health and fitness goals. Keeping track of your body weight allows you to monitor changes that may indicate a need for lifestyle changes or medical attention. Homever's smart digital scales will help you do just that!
Weighted Ropeless Skipping Rope Jumping rope is a great way to get fit and stay in shape. It's fun, easy and effective for burning calories and toning your muscles. It's made with high quality materials that make it lightweight, durable and long-lasting. This jump rope features a tangle-free rapid speed cordless design that makes it ideal for people of all ages and fitness levels.
Resistance Bands Set
Resistance bands set, with handles and door anchor. Great for physical therapy, home workouts and strength training equipment. Includes three different resistance levels: 150lbs/200lbs/250lbs. Exercise bands are lightweight, portable and easy to use. They are great for all fitness levels! Ideal for toning your legs, arms, back and abs! Use them at home or take them with you on the go. Comes with a door anchor that allows you to exercise anytime anywhere!
Portion Control Bowl, Porcelain Set Of 2 A healthy eating plan is an essential part of any weight loss program. Portion Control Bowls makes it easier to follow a healthy eating plan by serving the right amount of food for your body's needs and helping you manage calories, carbs, fats and proteins. The bowls are designed by a registered dietitian who specializes in weight management and portion control. They help you make better choices about what to eat, how much to eat and when to eat throughout the day.
Farmbox Direct is a fruit and vegetable delivery service that allows you to get fresh, quality produce delivered straight to your door. They offer a wide variety of organic fruits and vegetables. They deliver your boxes directly to your home or office, so there is no need for you to go out shopping for fruits and vegetables every week!
Echo Show 10 (3rd Gen) | HD smart display with motion and Alexa. The Echo Show 10 (3rd Gen) is a next generation smart display with Alexa. It's the perfect kitchen companion, featuring hands-free voice control and video calling. You can now watch all your favorite videos from Prime Video, YouTube, Netflix, Hulu or live TV on Fire TV Channels using just your voice. The Echo Show 10 (3rd Gen) has an improved 10″ HD screen that delivers crisp visuals with vivid colors. It also comes equipped with dual stereo speakers for immersive sound quality.
Tovala Gen 2 Smart Steam Large Countertop WiFi Oven | 5 Mode Programmable Oven and Smartphone Controlled | Toast, Steam, Bake, Broil and Reheat. The Tovala Smart Oven is a countertop oven that can steam cook, bake and roast food. It uses smart technology to control the exact temperature of the oven for cooking perfect meals every time. The Tovala Smart Oven offers 5 modes: Steam, Bake, Roast, Broil and Grill. Each mode provides the ability to adjust the temperature setting for each meal type so you can cook your favorite foods perfectly every time!
You May Also Like: