Weight Watchers Homemade Apple Butter Recipe


Weight Watchers Homemade Apple Butter Recipe. It's fall, and that means it's time to start getting ready for apple season. I love the crisp scent of apples and cinnamon in my home as they fill the house with warmth during this cold autumn weather.
A delicious Fall recipe made with only 5 ingredients: Apples, sugar, ground cinnamon, ground cloves, and salt. You will make this in the Slow Cooker, so it.s super easy to make. There's quite a bit of sugar, so don't go crazy. A serving size is 1 tablespoon. MyWW Points: 2 Green Plan, 2 Smart Points.

What is Apple Butter
Apple Butter recipe that is perfect for snacking on or spreading onto your favorite toast! Apple butter is a sweet spread made by cooking apples in sugar and spices.
It can be classified as a fruit preserve or jam, but it's not the same as apple jelly. This apple butter does not have pectin that jellies do, which means that it doesn't set up quite so well, but this difference also gives it its distinctive taste.
Once it cools, it sets up nicely for storing in jars or serving as needed at your breakfast table.
We have more Weight Watchers Apple Recipes here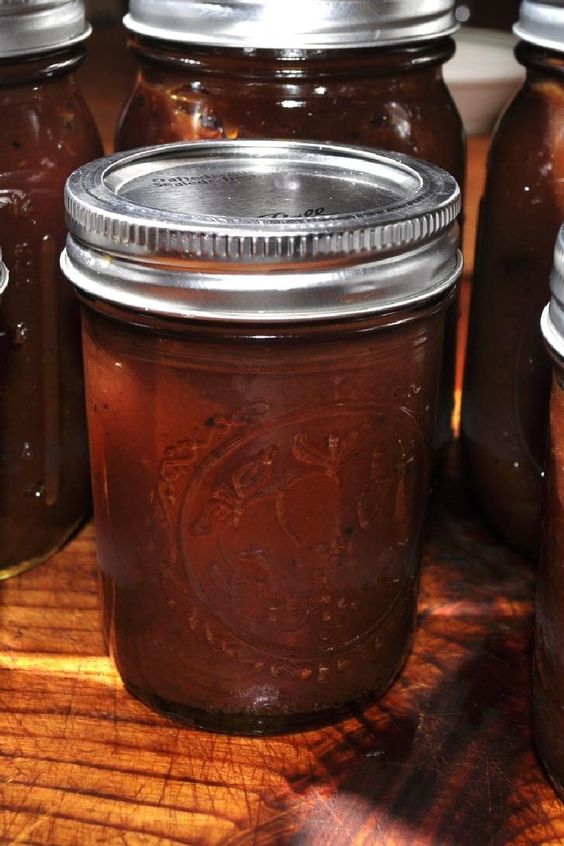 We add new recipes almost every day, so check back often!

We are not affiliated with Weight Watchers/WW in any way. Please consult a doctor before changing your eating habits.
Double check points on the official calculator.

Affiliate Disclosure: Some links may be affiliate links where I make a small commission if you purchase anything after clicking a link. There is no additional cost to you. As an Amazon Associate I earn from qualifying purchases.
Don't have a Slow Cooker? This is the one we use, and recommend:

If you're interested in seeing the tools and equipment we use in our kitchen, we have them posted here.

Need to make more or fewer servings?
On Desktop, hover over "Servings" # and move the slider to desired number of servings.


You May Also Like:
---
---