Weight Watchers Molasses Sugar Cookies Recipe


Weight Watchers Molasses Sugar Cookies Recipe

An old-fashioned favorite dessert! Cinnamon, cloves, ginger, and molasses!

93 calories, 4 WW Freestyle Points and 4 Weight Watchers Smart Points.

We have more Weight Watchers Cookie Recipes here!

and more Weight Watchers Dessert Recipes here!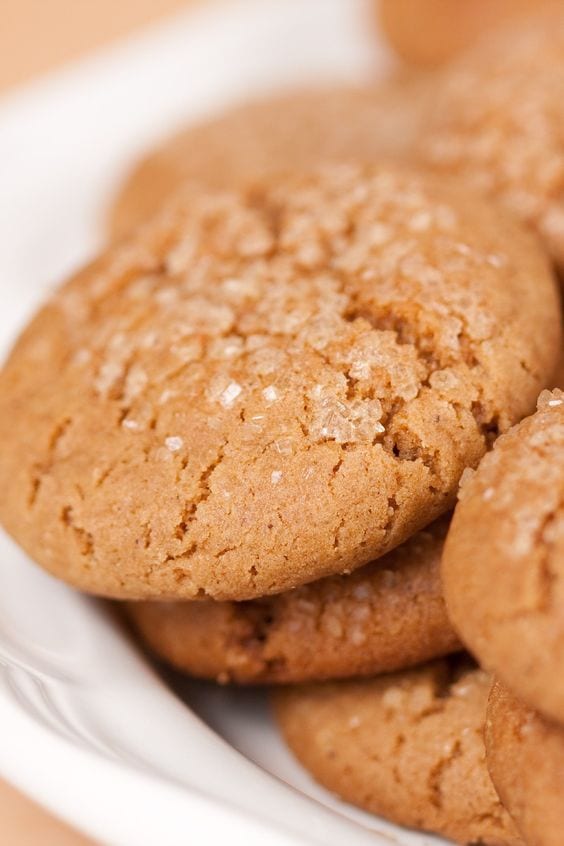 We add new recipes almost every day, so check back often!

We are not affiliated with Weight Watchers/WW in any way. We just like creating healthier recipe options. We do not give any advice on diet or eating habits. Please consult a doctor before changing your diet.
Double check points on the official calculator.
Affiliate Disclosure: Some links may be affiliate links where I make a small commission if you purchase anything after clicking a link. There is no additional cost to you. As an Amazon Associate I earn from qualifying purchases.
---

If you're interested in seeing the tools and equipment we use in our kitchen, we have them posted here.

Need to make more or fewer servings?
On Desktop, hover over "Servings" # and move the slider to desired number of servings.

If you make this recipe, comment below with what your Personal Points came to so others can see the range of points.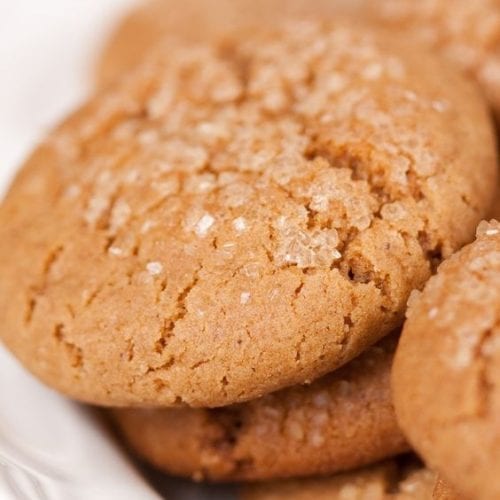 Weight Watchers Molasses Sugar Cookies
Weight Watchers Molasses Sugar Cookies Recipe from Scratch
Instructions
On the stove, in a large sauce pan, melt shortening. Set aside to cool.

In a small bowl, add flour, cloves, ginger, cinnamon, salt, and baking soda. Mix well.

In the pan with the shortening, add eggs, molasses and sugar, and beat until mixed well.

Stir in dry ingredients. Mix well. Place in refrigerator for approx. 3 hours.

Spray a cookie sheet with non-stick cooking spray

Form dough into walnut sized balls. Roll in the granulated sugar. Put on greased cookie sheet approx. 2 inches apart.

Store in an air-tight container
Notes
 4 WW Freestyle Points and 4 Smart Points
Nutrition
You May Also Like:
---

Love wine? Check out this cute wine glass!
This wine glass is practical, and fun! It measures 4, 8, 12, and 16 ounces.

Check it out here!
---