Best Weight Watchers Coq Au Vin Recipe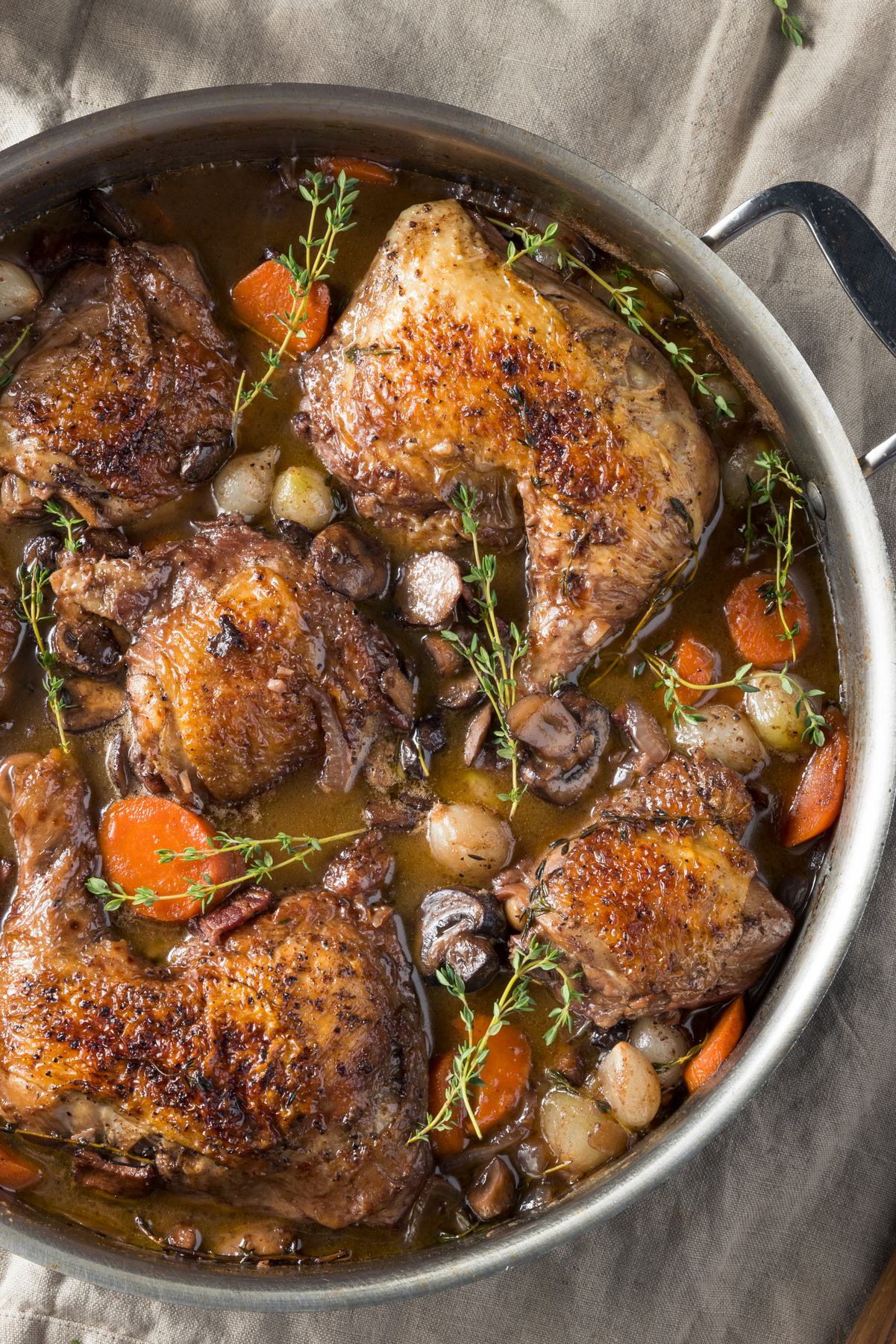 Best Weight Watchers Coq Au Vin Recipe. This elegant. French dinner is delicious and WW Friendly.
To make this dish you will need red wine, thyme, bay leaves, skinless chicken thighs, carrots, mushrooms, onions, Canadian bacon, garlic, tomato paste, pearl onions, chicken broth, and flour.
This marinated chicken is juicy and the vegetables are tender and tasty.


What is Coq Au Vin

Coq au vin is a French dish consisting of chicken cooked in red wine. The wine not only adds flavor to the dish, but also helps to tenderize the chicken.

In addition, Coq au vin typically includes mushrooms, carrots, and onions, which all work together to create a rich and flavorful sauce.

While the dish may seem complicated, it is actually fairly easy to prepare. The key is to allow enough time for the chicken to marinate in the wine so that it absorbs all of the flavors.

When done correctly, Coq au vin is a truly delicious and elegant dish.


Weight Watchers Points

7 Points®

MyWW Points: 7 Blue Plan and 7 Green Plan



Related Recipes

Weight Watchers Balsamic Chicken Thighs

Weight Watchers Crispy Chicken Thighs

Skinny Chicken With Mushrooms



We are not affiliated with Weight Watchers/WW in any way.
Double check points on the official calculator.

Affiliate Disclosure: Some links may be affiliate links where I make a small commission if you purchase anything after clicking a link. There is no additional cost to you. As an Amazon Associate I earn from qualifying purchases.
Love wine? Check out this cute wine glass. The Points Glass Stemless Wine Glass. 3 Points, 5 Points, Who Cares

Fun but practical! The measurements are at 4 ounces, 7 ounces, and 10 ounces.
Featured Ingredients
Tomato Paste

Tomato paste is a thick, red paste that is made from tomatoes. It is commonly used as a base for sauces, stews, and soups.

Tomato paste is also a traditional ingredient in many Italian recipes. The paste is made by cooking tomatoes for a long period of time, until they break down into a thick pulp.

The pulp is then strained to remove the seeds and skins. Finally, the pulp is cooked again to concentrate the flavor and achieve the desired thickness.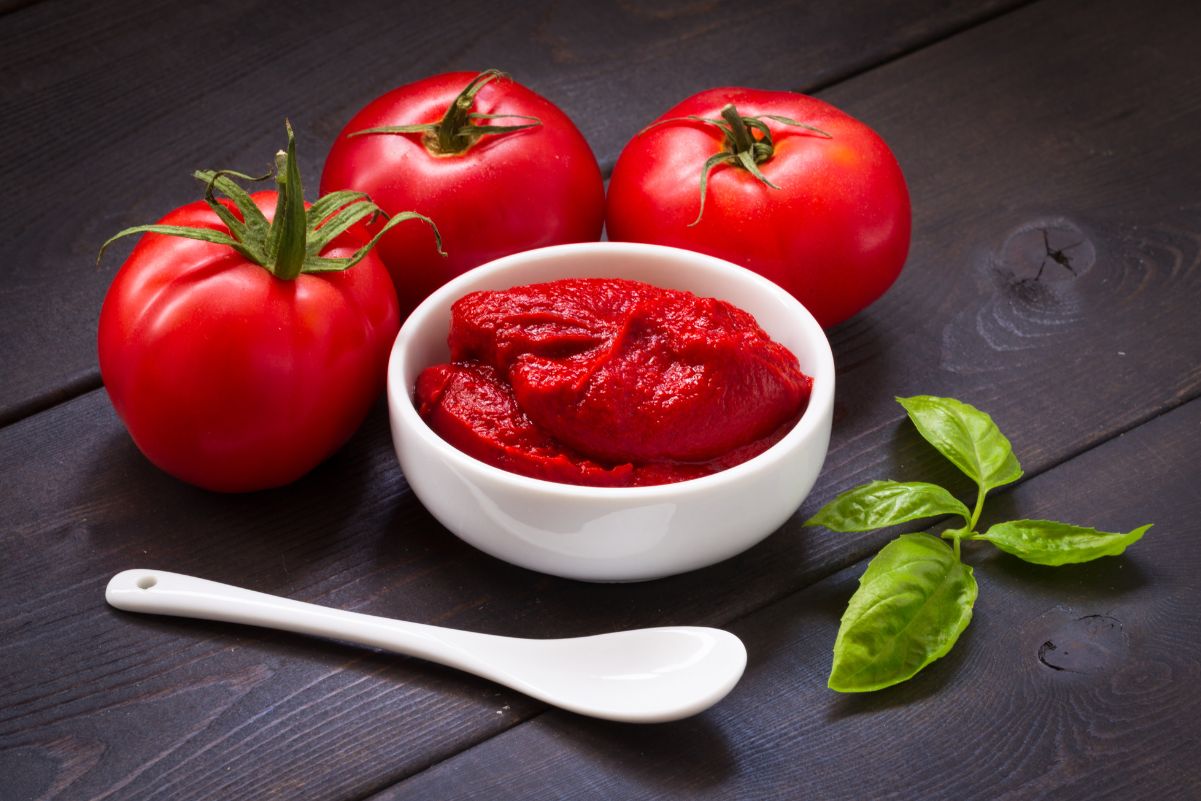 Bay Leaves

Bay leaves have a slightly bitter, astringent flavor and are most commonly used to add flavor to soups, stews, and braises.

The leaves can be fresh or dried, but they should be removed before eating because they can be rather tough.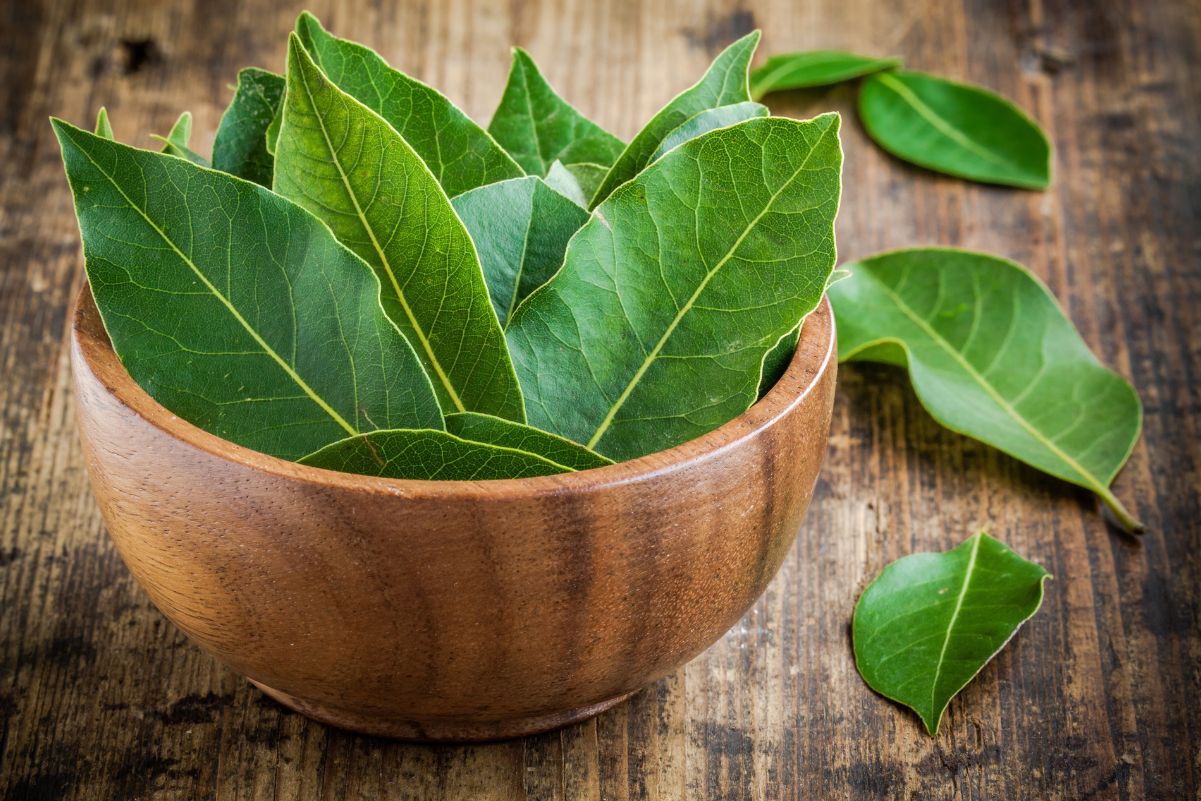 What to serve with

Weight Watchers Au Gratin Potatoes
The rich, creamy, cheesy sauce make it a comfort food that is sure to please everyone at the table.

Weight Watchers Tempura Asparagus
Tempura asparagus is a simple and delicious dish that makes a great appetizer or side dish.

Best Weight Watchers Southern Biscuits
You will need flour, baking powder, baking soda, salt, butter, shortening, and buttermilk to make these tasty biscuits.
WW Air Fryer Hasselback Potatoes
These potatoes are air fried instead of baked, so you can use non-stick cooking spray instead of butter, which means they are low in fat.

Simple Weight Watchers Instant Pot® Brussels Sprouts
It's low in points and full of flavor, these Brussels sprouts are perfect for any occasion.

Weight Watchers French Bread Rolls
Made from scratch with yeast, sugar, vegetable oil, salt, and bread flour.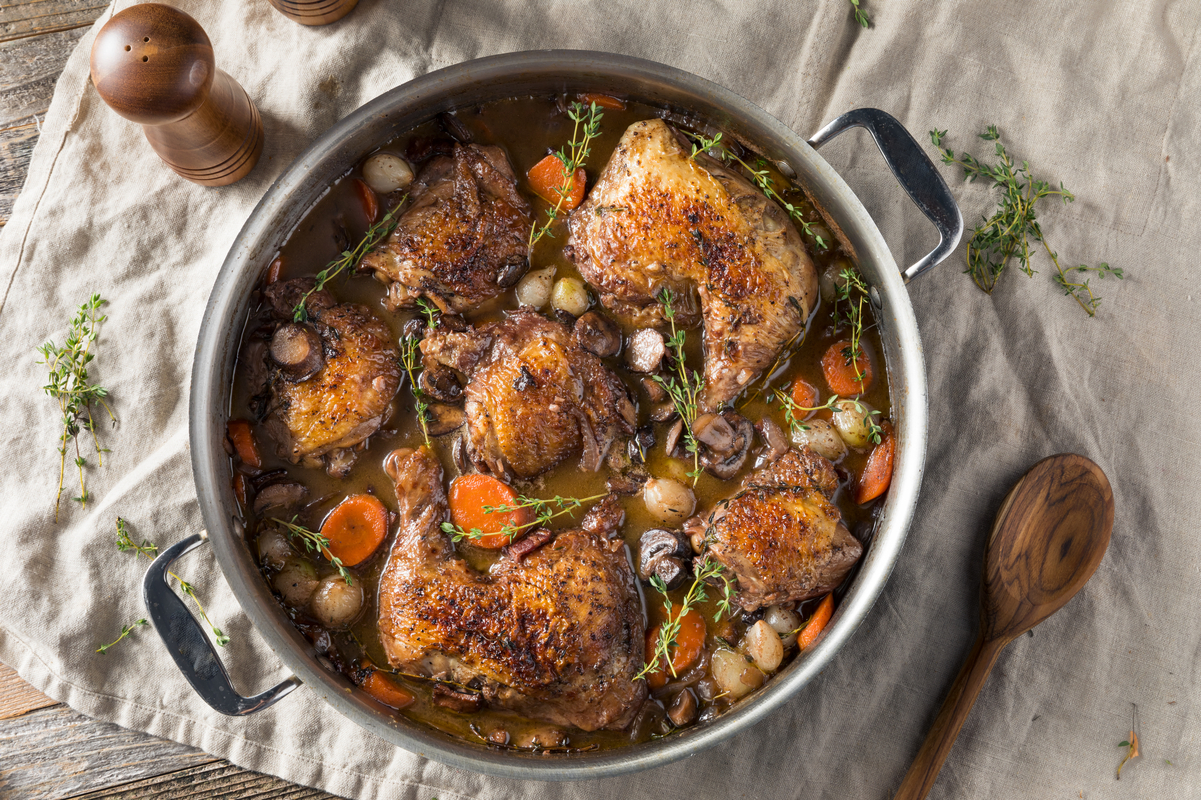 Need to make more or fewer servings?
On Desktop, hover over "Servings" # and move the slider to desired number of servings.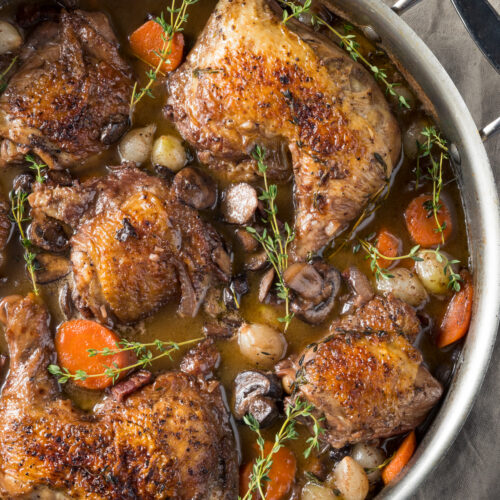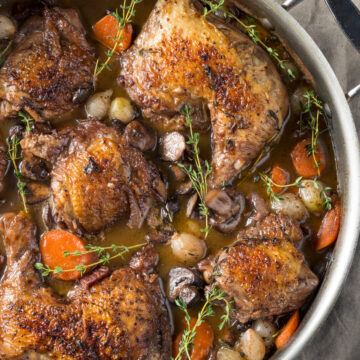 Best Weight Watchers Coq Au Vin
Best Weight Watchers Coq Au Vin Recipe. This elegant, French dinner is delicious and WW Friendly.
Instructions
In a large mixing bowl, add red wine, fresh thyme, and bay leaves. Stir to mix well.

In the mixture, add the chicken thighs, turning to coat well.

Cover mixing bowl, and place in the refrigerator for 8 to 24 hours.

Take the chicken out of the marinade, and reserve the marinade for later.

Using paper towels, pat the chicken dry.

In a dutch oven add olive oil, and place over medium/high heat.

Season the chicken with ½ teaspoon of salt, and ½ teaspoon of black pepper.

In the dutch oven, add the chicken and cook approximately 4 minutes per side, or until browned.

Place the chicken on a plate and set aside for later.

In the dutch oven, add carrots, fresh mushrooms, onions and Canadian bacon. Cook 8 minutes, stirring occasionally.

In the dutch oven, add garlic and tomato paste. cook for 1 minute.

In the dutch oven, add the reserved marinade, and bring to a boil.

Scrape the browned pieces from the bottom of the dutch oven to incorporate.

Cover and cook approximately 12 – 15 minutes, or until the liquid has reduced by about half.

Add in the chicken, pearl onions, ¾ teaspoon salt, and ½ teaspoon black pepper.

Reduce heat to low, cover, and simmer, stirring occasionally for approximately 1 hour, or until the chicken is tender, fully cooked, and no longer pink inside.

In a small mixing bowl, add low-sodium chicken broth. Using a wire whisk, whisk in the flour approximately 2 minutes, or until dissolved and thickened.

Using tongs, remove the chicken and place on a plate.

Stir in the chicken broth and flour mixture into the dutch oven. Stir frequently and cook approximately 2 minutes, or until the sauce has thickened.

Place the chicken back in the dutch oven and turn to coat well.

Remove and discard the bay leaves, and thyme sprigs.
Notes
Serving Size: 1 chicken thigh and

½

cup sauce
7 Points®
MyWW Points: 7 Blue Plan and 7 Green Plan
We are not associated with Weight Watchers/WW in any way. Double check points on their official calculator.
Nutrition
Calories:
272
kcal
Carbohydrates:
12
g
Protein:
24
g
Fat:
8
g
Saturated Fat:
2
g
Polyunsaturated Fat:
1
g
Monounsaturated Fat:
4
g
Trans Fat:
0.02
g
Cholesterol:
102
mg
Sodium:
592
mg
Potassium:
662
mg
Fiber:
2
g
Sugar:
4
g
Vitamin A:
4094
IU
Vitamin C:
7
mg
Calcium:
44
mg
Iron:
2
mg
You May Also Like:
---
---