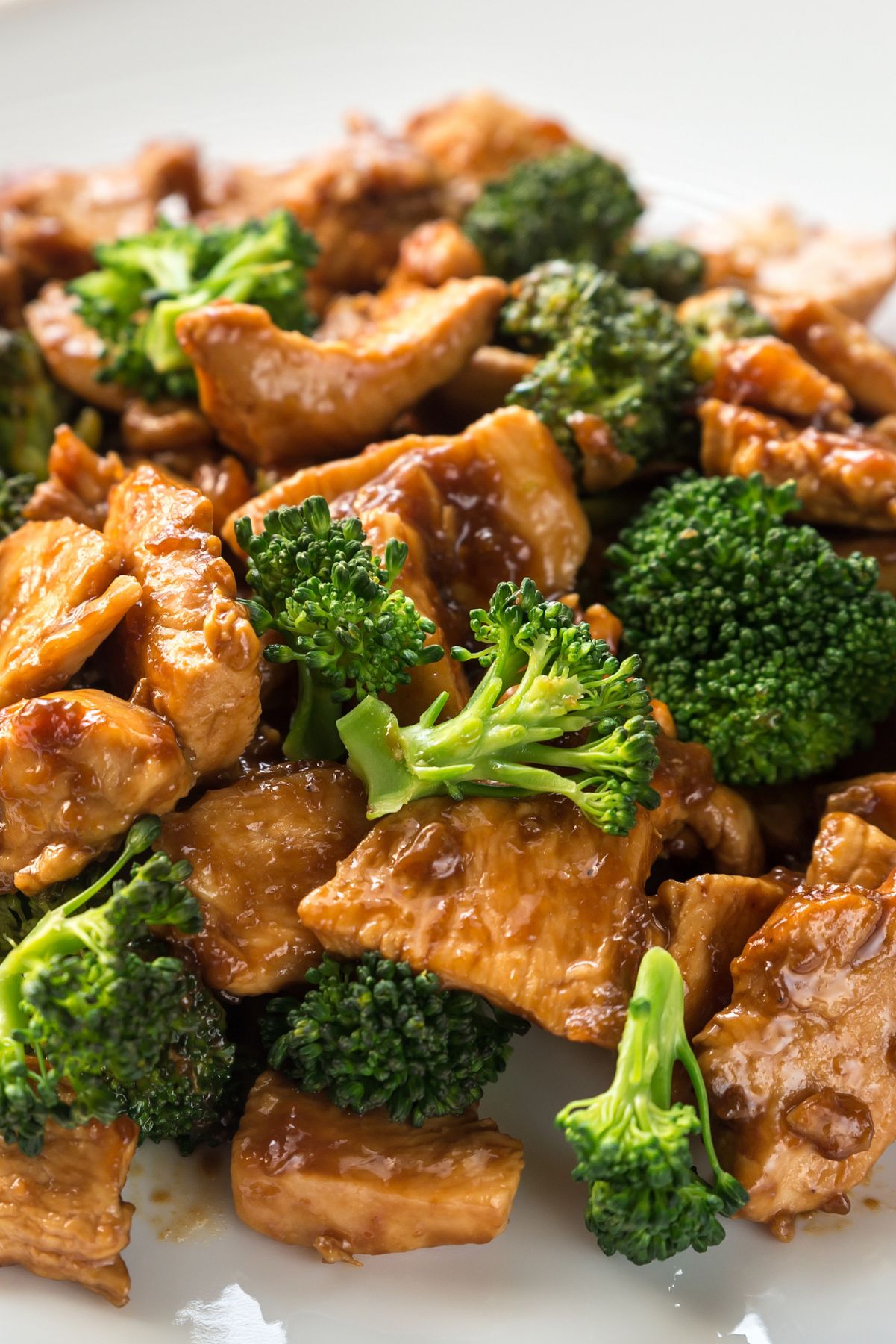 Weight Watchers Chicken Broccoli Teriyaki Recipe

Weight Watchers Chicken Broccoli Teriyaki Recipe. If you're looking for a quick and easy dinner that's healthy and delicious, then you'll love this Japanese-inspired stir-fry recipe.

Made with boneless, skinless chicken breast, crisp broccoli, and a flavorful teriyaki sauce, it's a stir-fry dish that's bursting with flavor and perfect for any night of the week.
The chicken breast provides a lean source of protein that's perfect for anyone watching their calorie intake or looking for a low-fat meal option.

The broccoli adds a healthy dose of fiber and vitamins, while the teriyaki sauce gives the dish a sweet and savory flavor that's hard to resist.
This recipe is easy to make and takes only 33 minutes to prepare, making it perfect for busy weeknights when you don't have a lot of time to spend in the kitchen.

With simple ingredients and easy-to-follow instructions, even novice cooks can create a delicious and satisfying meal that's sure to please the whole family.
So, if you're ready to try something new for dinner tonight, give this low fat dinner recipe a try. You won't be disappointed!



Weight Watchers Points

3 Points®

MyWW Points: 3 Blue Plan and 6 Green Plan

6 WW Smart Points


Related Recipes

Weight Watchers Garlic Ginger Chicken Stir-Fry

Weight Watchers Spicy Chinese Chicken

Easy Weight Watchers Sesame Chicken Stir-Fry




We add new recipes almost every day, so check back often!

We are not affiliated with Weight Watchers/WW in any way. We just like creating healthier recipe options. We do not give any advice on diet or eating habits. Please consult a doctor before changing your diet.
Points® are a trademark of the WW corporation, double check Points® on their official calculator.

Affiliate Disclosure: Some links may be affiliate links where I make a small commission if you purchase anything after clicking a link. There is no additional cost to you. As an Amazon Associate I earn from qualifying purchases.
Love wine? Check out this cute wine glass! The Weight Watchers Points Stemless Wine Glass. 3 Points, 5 Points, Who Cares?

Fun but practical! Measurements are at 4 ounces, 7 ounces, and 10 ounces. Don't forget to convert the points to your WW Personal Points for your individual plan.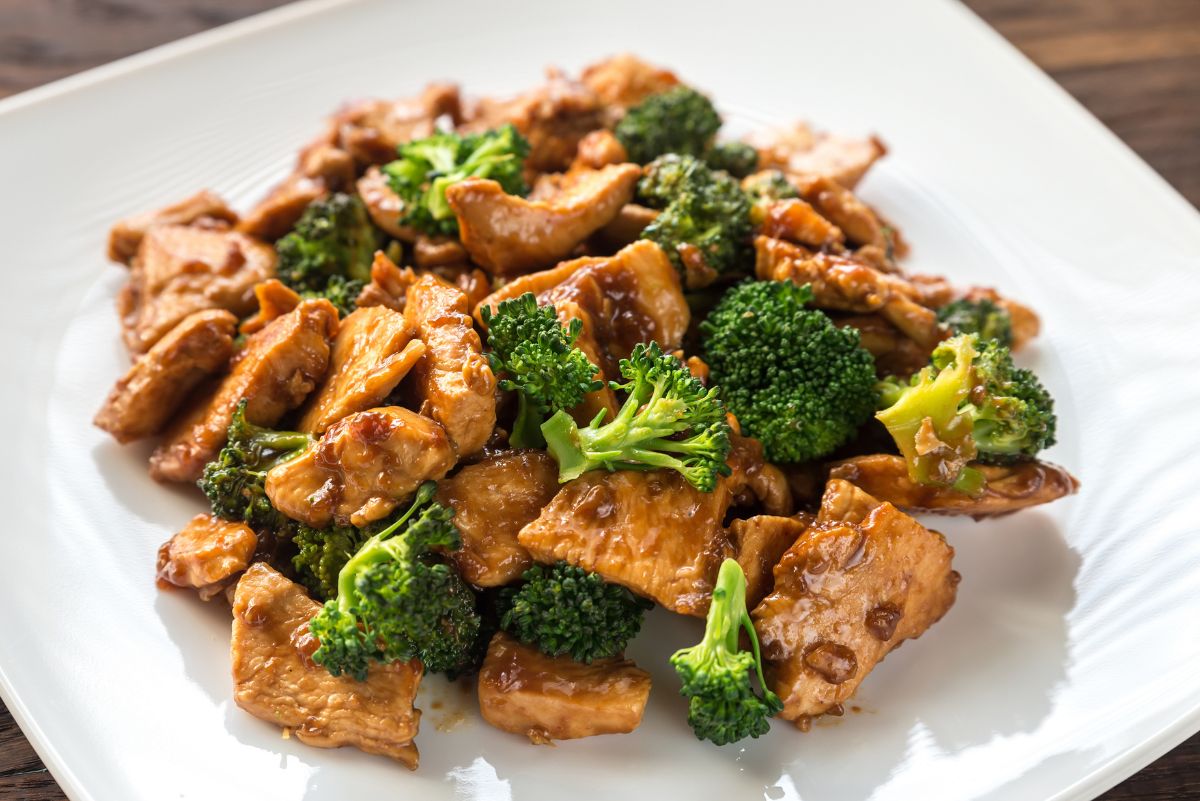 If you're interested in seeing the tools and equipment we use in our kitchen, we have them posted here.

Need to make more or fewer servings?
On Desktop, hover over "Servings" # and move the slider to desired number of servings.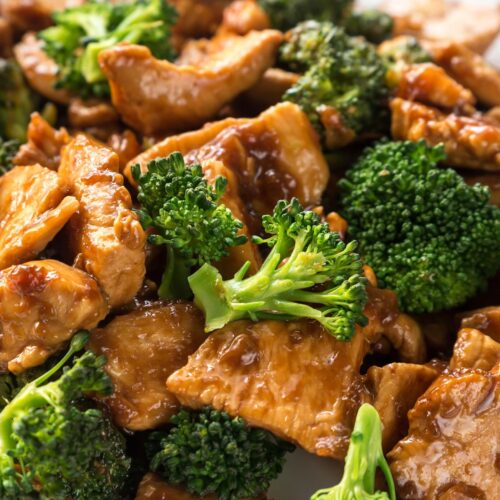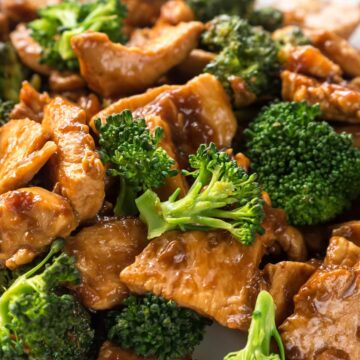 Weight Watchers Chicken Broccoli Teriyaki
Weight Watchers Chicken Broccoli Teriyaki Recipe. This Japanese stir-fry dinner is quick and easy, low fat, healthy, and delicious.
Instructions
Coat a wok or nonstick skillet with cooking spray and heat over medium-high.

Add garlic and cook for 1 minute.

Add chicken and cook for 5 minutes, stirring often, until golden brown on all sides.

Add scallions and cook for 2 minutes until soft.

Pour in broth and teriyaki sauce and simmer for 5 minutes until chicken is cooked and sauce reduces slightly.

Serve in 4 shallow bowls with ½ cup rice, 1 cup chicken mixture, and ½ cup broccoli per serving.
Notes
3 Points®
MyWW Points: 3 Blue Plan and 6 Green Plan
6 WW Smart Points
We are not associated with Weight Watchers/WW in any way. Double check points on their official calculator.
Nutrition
Calories:
287
kcal
Carbohydrates:
32
g
Protein:
31
g
Fat:
4
g
Saturated Fat:
1
g
Polyunsaturated Fat:
1
g
Monounsaturated Fat:
1
g
Trans Fat:
0.01
g
Cholesterol:
73
mg
Sodium:
522
mg
Potassium:
834
mg
Fiber:
4
g
Sugar:
3
g
Vitamin A:
721
IU
Vitamin C:
85
mg
Calcium:
73
mg
Iron:
2
mg
You May Also Like:
---
---