Weight Watchers Chicken Patties (Freezer Friendly) Recipe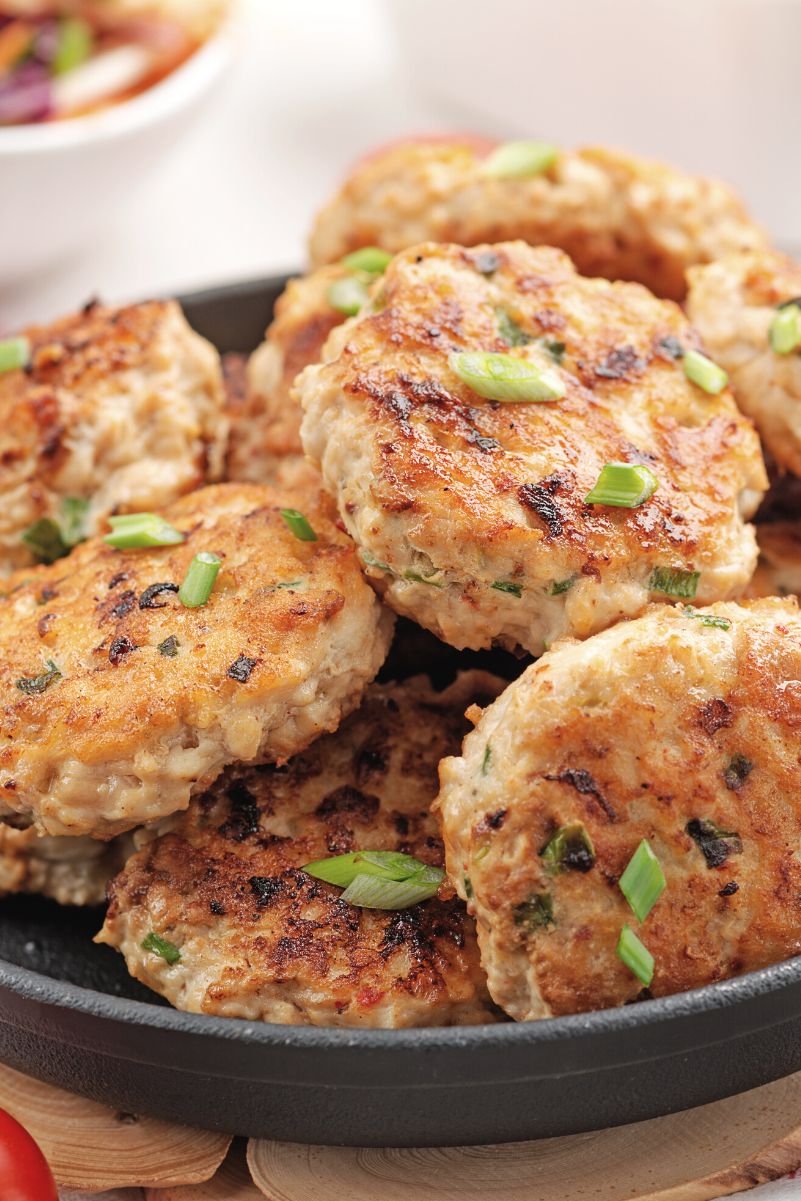 Weight Watchers Chicken Patties (Freezer Friendly) Recipe, a nutritious and delicious meal that will help you stay on track with your healthy eating journey.
This recipe is perfect for anyone looking for a healthy meal that is both satisfying and easy to prepare.
The combination of eggplant, mushrooms, and chicken creates a unique and flavorful patty that is packed with protein and fiber.
These patties are also freezer-friendly, so you can make a big batch and have a quick and healthy meal ready whenever you need it.
Whether you're following a specific diet or just looking to add some variety to your meal plan, these chicken patties are a must-try.
What's great about these patties is that they can be enjoyed in a variety of ways. Serve them on a whole grain bun with your favorite toppings, wrap them in lettuce for a low-carb option, or enjoy them on their own as a side dish.
The possibilities are endless! The best part is that these patties are incredibly easy to make, so even if you're short on time, you can still enjoy a healthy and satisfying meal.
So, whether you're looking for a quick lunch or a healthy dinner option, give them a try!



Weight Watchers Points

0 Points®

MyWW Points: 0 Blue Plan and 5 Green Plan



Related Recipes

Easy Weight Watchers Grilled Herb Chicken

Weight Watchers Parmesan Chicken

Weight Watchers Jalapeno Chicken




We add new recipes almost every day, so check back often!

We are not affiliated with Weight Watchers/WW in any way. Please consult a doctor before changing your eating habits.
Double check points on the official calculator.

Affiliate Disclosure: Some links may be affiliate links where I make a small commission if you purchase anything after clicking a link. There is no additional cost to you. As an Amazon Associate I earn from qualifying purchases.
Love wine? Check out this cute wine glass! The Weight Watchers Points Stemless Wine Glass. 3 Points, 5 Points, Who Cares?

Fun but practical! Measurements are at 4 ounces, 7 ounces, and 10 ounces. Don't forget to convert the points to your WW Personal Points for your individual plan.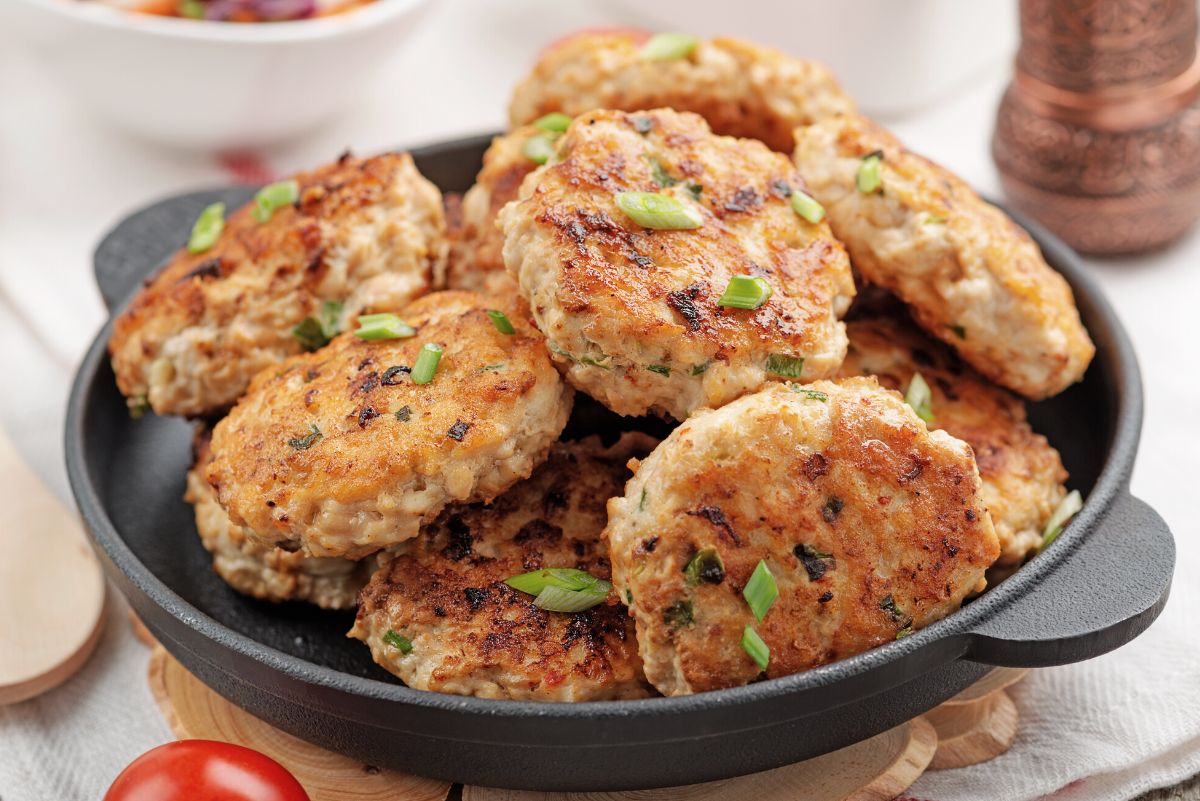 If you're interested in seeing the tools and equipment we use in our kitchen, we have them posted here.

Need to make more or fewer servings?
On Desktop, hover over "Servings" # and move the slider to desired number of servings.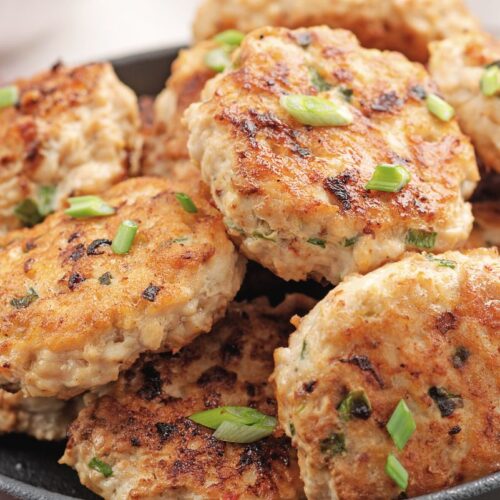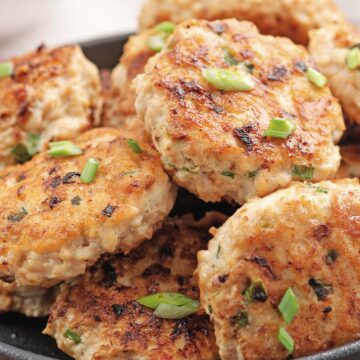 Weight Watchers Chicken Patties (Freezer Friendly)
These freezer-friendly patties are easy to prepare and make a perfect meal for those following a healthy diet. Get creative with your toppings and enjoy a delicious, guilt-free meal.
Instructions
Pierce an eggplant with a fork, approximately 15 times.

Place the eggplant on a microwave-safe plate and microwave on high for 8 minutes or until it is collapsed and tender when pierced with a knife.

Place the eggplant on a cutting board and carefully cut it in half lengthwise.

Let the eggplant cool for 5-10 minutes.

Finely chop mushrooms in a food processor.

Heat a large nonstick skillet over medium-high heat and add mushrooms and garlic.

Cook until the mushrooms are tender and most liquid has evaporated, about 5 minutes.

Stir in soy sauce and cook until the liquid evaporates, about 2 minutes.

Spoon the mushroom mixture into a large bowl.

Preheat the broiler and line a rimmed baking sheet with nonstick foil or cooking spray.

Scoop out the eggplant pulp and discard the skin.

Process the eggplant pulp in a food processor until it is pureed.

Add the eggplant puree to the mushroom mixture in the bowl.

Cool the mixture slightly for about 5 minutes.

Add chicken, salt, and pepper to the mushroom mixture.

Divide the mixture into 8 equal portions and shape each portion into a 3/4-inch-thick patty on the prepared baking sheet.

Broil the patties 5 inches from heat for 10 minutes.

Turn the patties over and broil until an instant-read thermometer inserted into the side of the patties registers 165°F, about 5-7 minutes.
To Freeze:
Cool the patties, wrap each individually in plastic wrap, and place in a freezer zip-close bag.

Freeze for up to 2 months.
To Reheat
Thaw the patty, wrap it loosely in a paper towel, and microwave on high for 1 minute.

Turn the patty, microwave for 1 more minute, or until it is thoroughly heated.
Notes
0 Points®
MyWW Points: 0 Blue Plan and 5 Green Plan
We are not associated with Weight Watchers/WW in any way. Double check points on their official calculator.
Nutrition
Calories:
186
kcal
Carbohydrates:
5
g
Protein:
22
g
Fat:
9
g
Saturated Fat:
3
g
Polyunsaturated Fat:
2
g
Monounsaturated Fat:
4
g
Trans Fat:
0.1
g
Cholesterol:
98
mg
Sodium:
215
mg
Potassium:
836
mg
Fiber:
2
g
Sugar:
3
g
Vitamin A:
13
IU
Vitamin C:
2
mg
Calcium:
15
mg
Iron:
1
mg
You May Also Like:
---
---