Weight Watchers Chocolate Fudge Cookies Recipe

Weight Watchers Chocolate Fudge Cookies Dessert Recipe with cocoa, applesauce, vanilla, flour, and powdered sugar.

A quick and easy recipe.

MyWW Points: 2 Blue Plan and 2 Green Plan
2 WW Freestyle Points and 2 Smart Points

We have more Weight Watchers Chocolate Recipes here,

more Weight Watchers Cookie Recipes here,

and more Weight Watchers Dessert Recipes here!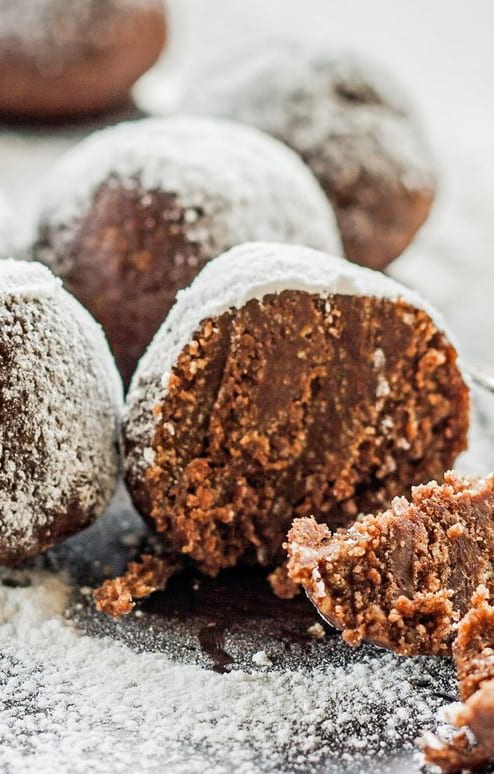 We add new recipes almost every day, so check back often!

We are not affiliated with Weight Watchers/WW in any way. We just like creating healthier recipe options. We do not give any advice on diet or eating habits. Please consult a doctor before changing your diet.
Double check points on the official calculator.

Affiliate Disclosure: Some links may be affiliate links where I make a small commission if you purchase anything after clicking a link. There is no additional cost to you. As an Amazon Associate I earn from qualifying purchases.
---
Amazon Halo Band – An easy way to keep up with your health by tracking your activity, sleep quality, amount of sleep, sleep temperature, your heart rate, and more!
It's also a great Christmas gift idea for the person who has everything!

Check out the Amazon Halo Band today! See Details Here!
---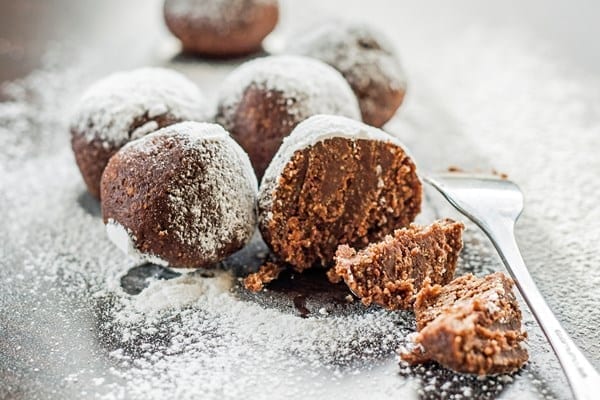 Ingredients you will need:
How to make:
Preheat oven to 375 degrees F.
In a medium bowl, place sugar, unsweetened cocoa, and margarine. Using an electric mixer, beat well.
Beat in vanilla and unsweetened applesauce.
In a small mixing bowl, combine salt, flour, and baking powder. Stir into batter.
Coat nonstick cookie sheets with Pam.
Shape into marble size balls. 48 each. Place on cookie sheets, approx 1 inch apart.
Bake until set, approx 8 minutes.
Remove from oven and allow cookies to stand for one minute. Remove to wire rack and cool.
Sprinkle with confectioners sugar
Equipment you will need:
Medium Bowl
Electric Stand Mixer
Small Bowl
Nonstick Cookie Sheet
Wire Rack

Don't have a Stand Mixer? This is the one we use, and recommend!


If you're interested in seeing the tools and equipment we use in our kitchen, we have them posted here.

Need to make more or fewer servings?
On Desktop, hover over "Servings" # and move the slider to desired number of servings.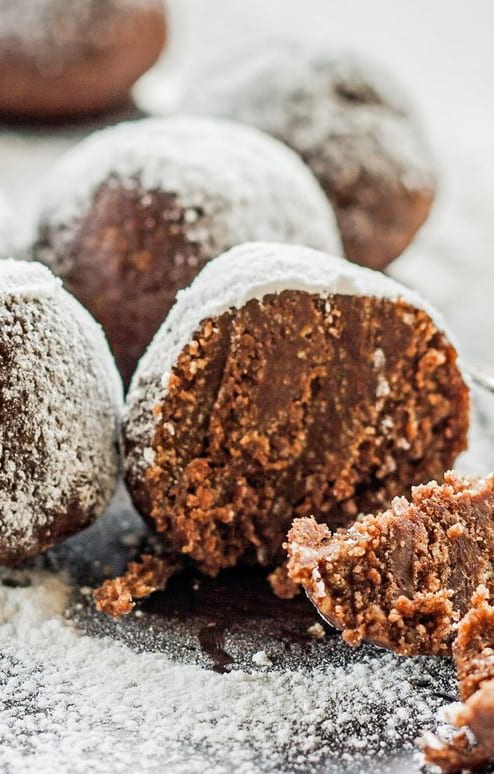 Weight Watchers Chocolate Fudge Cookies
Weight Watchers Chocolate Fudge Cookies Dessert Recipe with cocoa, applesauce, vanilla, flour, and powdered sugar. A quick and easy recipe. 2 WW Freestyle Points and 2 Smart Points
Instructions 
Preheat oven to 375 degrees F.

In a medium bowl, place sugar, unsweetened cocoa, and margarine. Using an electric mixer, beat well.

Beat in vanilla and unsweetened applesauce.

In a small mixing bowl, combine salt, flour, and baking powder. Stir into batter.

Coat nonstick cookie sheets with Pam.

Shape into marble size balls. 48 each. Place on cookie sheets, approx 1 inch apart.

Bake until set, approx 8 minutes.

Remove from oven and allow cookies to stand for one minute. Remove to wire rack and cool.

Sprinkle with confectioners sugar
Notes
MyWW Points:

2 Blue Plan

and

2 Green Plan
2 WW Freestyle points and 2 Weight Watchers Smart Points
Nutrition
You May Also Like:
---
---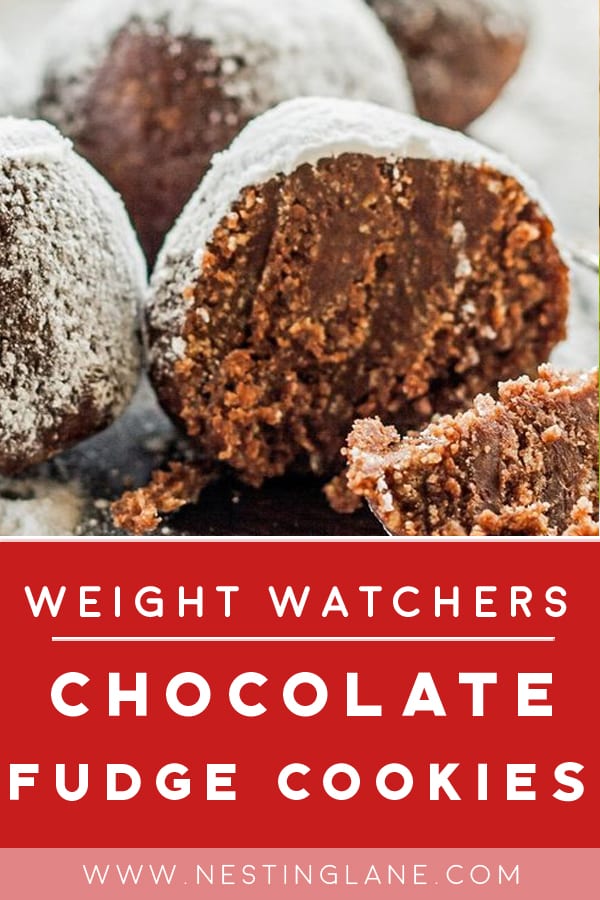 Not interested in Healthy Recipes? Check out our sister site, Nesting Lane Indulge