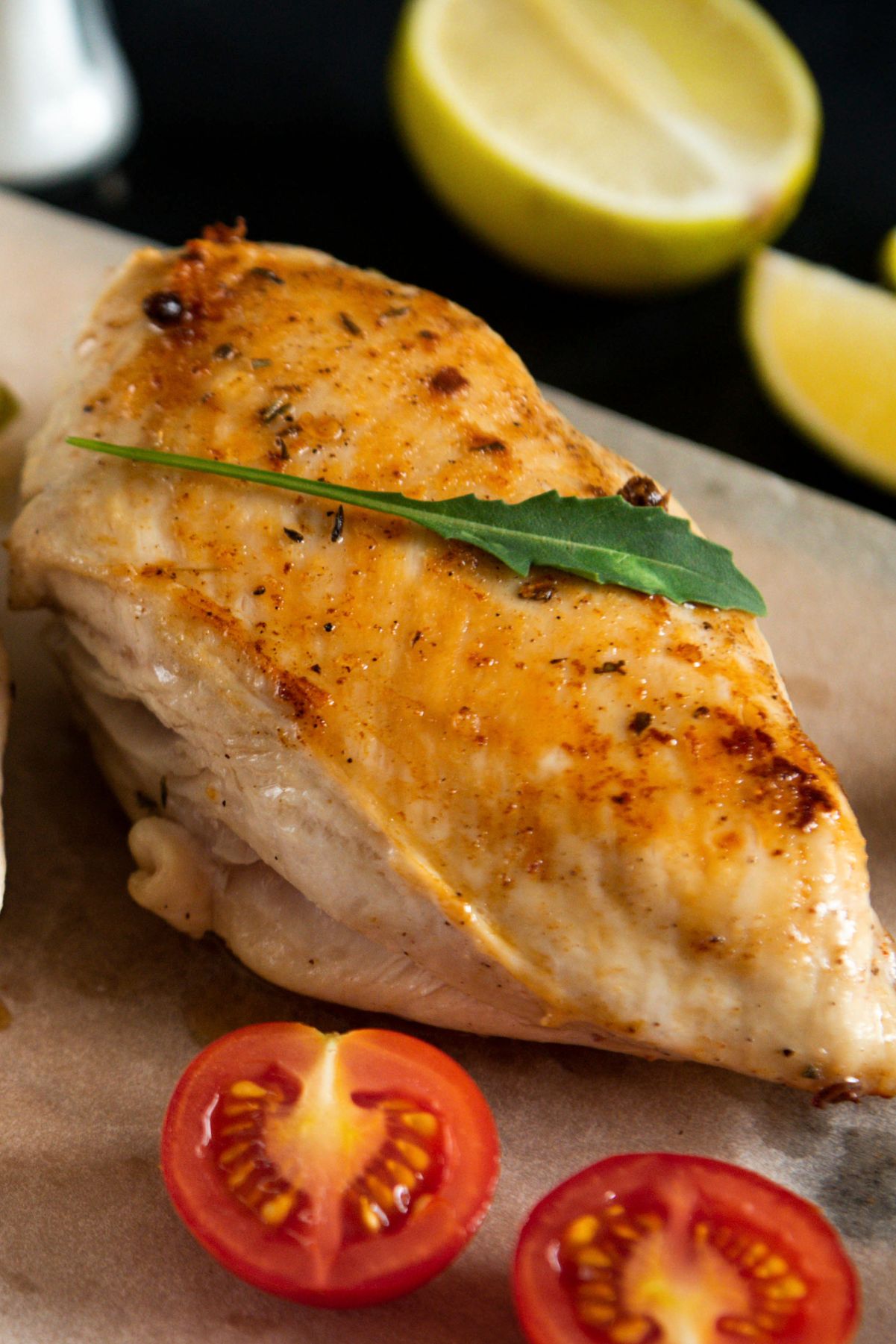 Simple Roasted Chicken Breast Recipe


Simple Roasted Chicken Breast (Weight Watchers) Recipe. If you're searching for an easy-to-make and nutritious meal that's bursting with flavor, then you've come to the right place.
This recipe uses bone-in, skin-on chicken breasts seasoned with salt and pepper, and roasted to perfection in the oven. This dinner is perfect for anyone looking to maintain a healthy lifestyle, because it's low in calories and high in protein.
This recipe is a fantastic option for anyone seeking a healthy and easy-to-make meal that doesn't compromise on taste. It pairs perfectly with a variety of sides, such as roasted vegetables or a simple salad.
It's also family friendly, so you don't have to make separate meals for the kids. It's also zero points so make it often!


Weight Watchers Points

0 Points®

MyWW Points: 0 Blue Plan and 9 Green Plan


Related Recipes

Weight Watchers Parmesan Garlic Chicken

Best Weight Watchers Coq Au Vin

Weight Watchers Balsamic Chicken Thighs




We add new recipes almost every day, so check back often!

We are not affiliated with Weight Watchers/WW in any way. We just like creating healthier recipe options. We do not give any advice on diet or eating habits. Please consult a doctor before changing your diet.
Points® are a trademark of the WW corporation, double check Points® on their official calculator.

Affiliate Disclosure: Some links may be affiliate links where I make a small commission if you purchase anything after clicking a link. There is no additional cost to you. As an Amazon Associate I earn from qualifying purchases.
Love wine? Check out this cute wine glass! The Weight Watchers Points Stemless Wine Glass. 3 Points, 5 Points, Who Cares?

Fun but practical! Measurements are at 4 ounces, 7 ounces, and 10 ounces. Don't forget to convert the points to your WW Personal Points for your individual plan.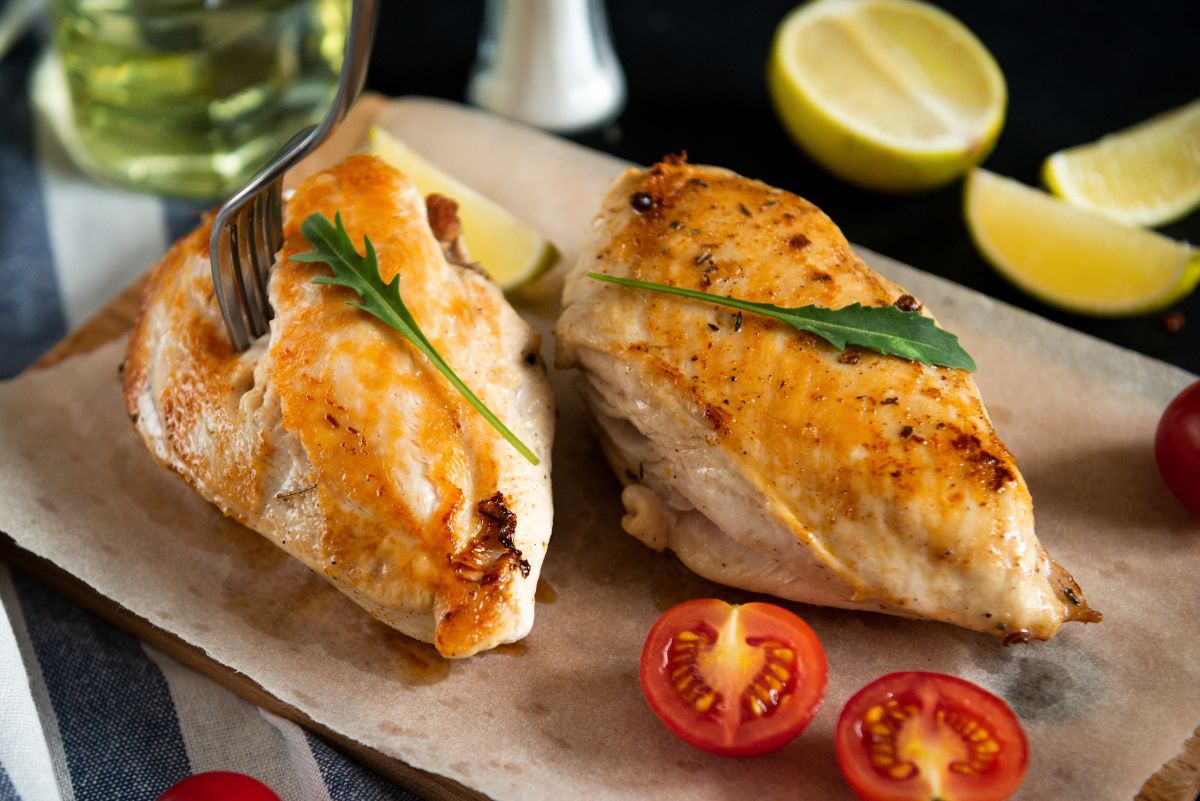 If you're interested in seeing the tools and equipment we use in our kitchen, we have them posted here.

Need to make more or fewer servings?
On Desktop, hover over "Servings" # and move the slider to desired number of servings.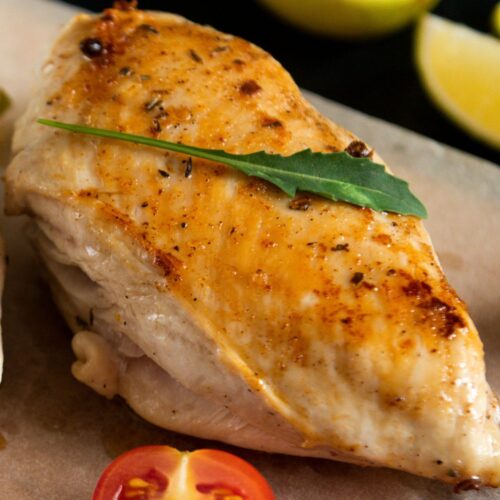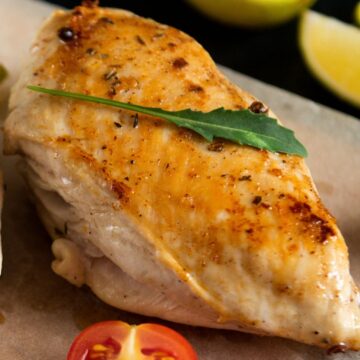 Simple Roasted Chicken Breast (Weight Watchers)
Healthy and delicious Simple Roasted Chicken Breast recipe from Weight Watchers for a quick and easy meal.
Instructions
Preheat the oven to 375°F.

Apply nonstick spray on a large rimmed baking sheet.

Sprinkle salt and pepper on the chicken.

Place the chicken on the prepared baking sheet.

Bake until an instant-read thermometer inserted in the center of the chicken reaches 165°F. This will take about 30 minutes.

Remove the chicken from the oven.

Separate the chicken from the bone and discard the skin.
Notes
Serving Size: 1 Boneless Skinless Breast
0 Points®
MyWW Points: 0 Blue Plan and 9 Green Plan
We are not associated with Weight Watchers/WW in any way. Double check points on their official calculator.
Nutrition
Calories:
415
kcal
Protein:
50
g
Fat:
22
g
Saturated Fat:
6
g
Polyunsaturated Fat:
5
g
Monounsaturated Fat:
9
g
Trans Fat:
0.3
g
Cholesterol:
154
mg
Sodium:
152
mg
Potassium:
530
mg
Vitamin A:
200
IU
Calcium:
27
mg
Iron:
2
mg
You May Also Like:
---
---