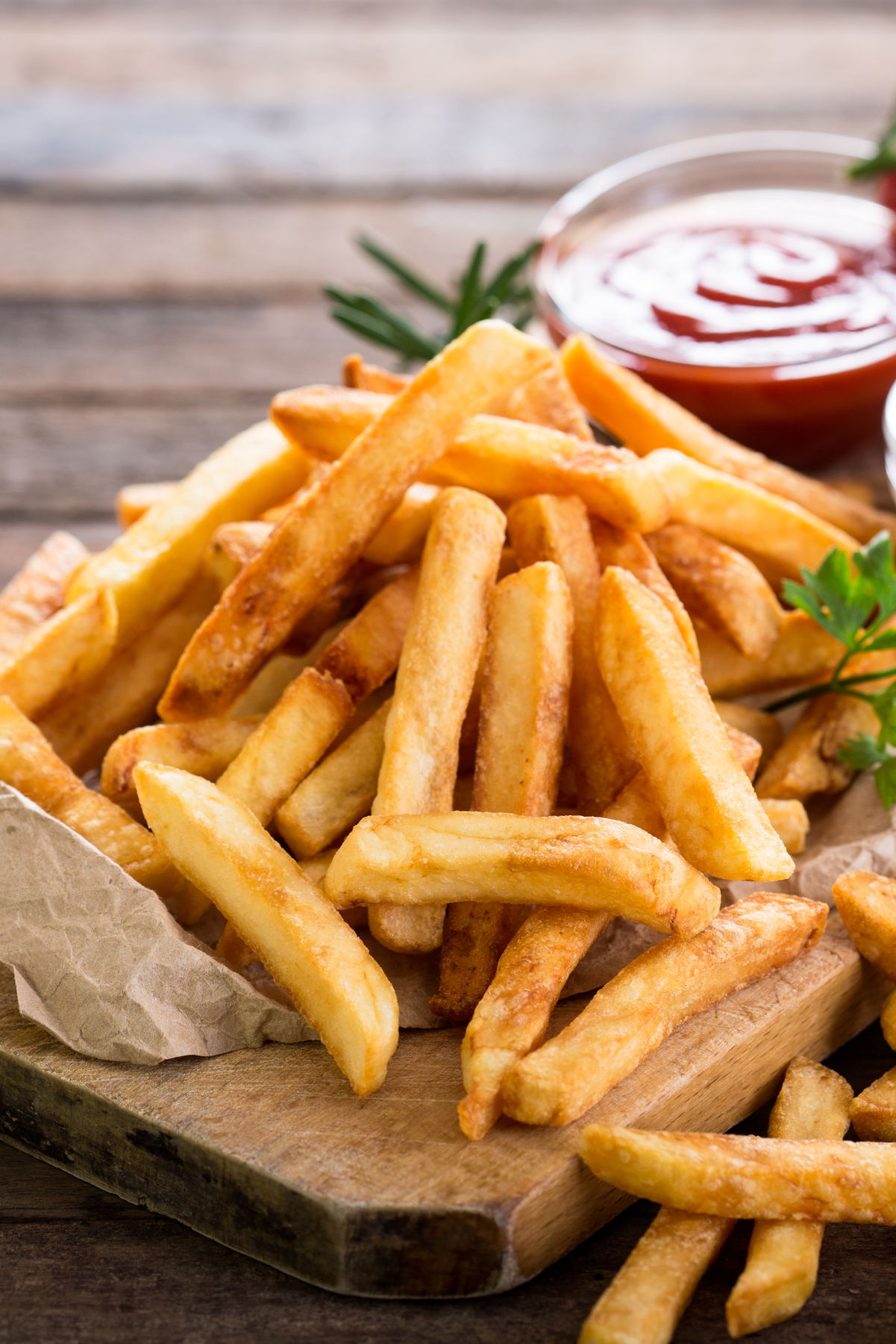 Weight Watchers Baked Garlic & Herb Fries Recipe


Weight Watchers Baked Garlic & Herb Fries Recipe. These fries are the perfect side dish for anyone looking to enjoy a tasty treat without the added guilt.

Made with simple ingredients like potatoes, garlic, rosemary, lemon zest, salt, pepper, and a bit of oil, these fries are baked to crispy perfection and bursting with flavor.
What sets these fries apart is the combination of garlic, rosemary, and lemon zest, which gives them a mouthwatering flavor that's sure to satisfy. And since they're baked and not fried, you can indulge in a serving (or two) without worrying about consuming extra calories and fat.
They are easy to prepare and can be customized to your liking. Whether you're serving them alongside your favorite meal or enjoying them as a snack, these fries are sure to please.



Weight Watchers Points

3 Points®

MyWW Points 3 Blue Plan and 4 Green Plan

4 WW Smart Points


Related Recipes

Weight Watchers Spiced French Fries

Weight Watchers Baked Cumin Fries

WW Sweet Potato Fries





We add new recipes almost every day, so check back often!

We are not affiliated with Weight Watchers/WW in any way. We just like creating healthier recipe options. We do not give any advice on diet or eating habits. Please consult a doctor before changing your diet.
Points® are a trademark of the WW corporation, double check Points® on their official calculator.

Affiliate Disclosure: Some links may be affiliate links where I make a small commission if you purchase anything after clicking a link. There is no additional cost to you. As an Amazon Associate I earn from qualifying purchases.
Love wine? Check out this cute wine glass! The Weight Watchers Points Stemless Wine Glass. 3 Points, 5 Points, Who Cares?

Fun but practical! Measurements are at 4 ounces, 7 ounces, and 10 ounces. Don't forget to convert the points to your WW Personal Points for your individual plan.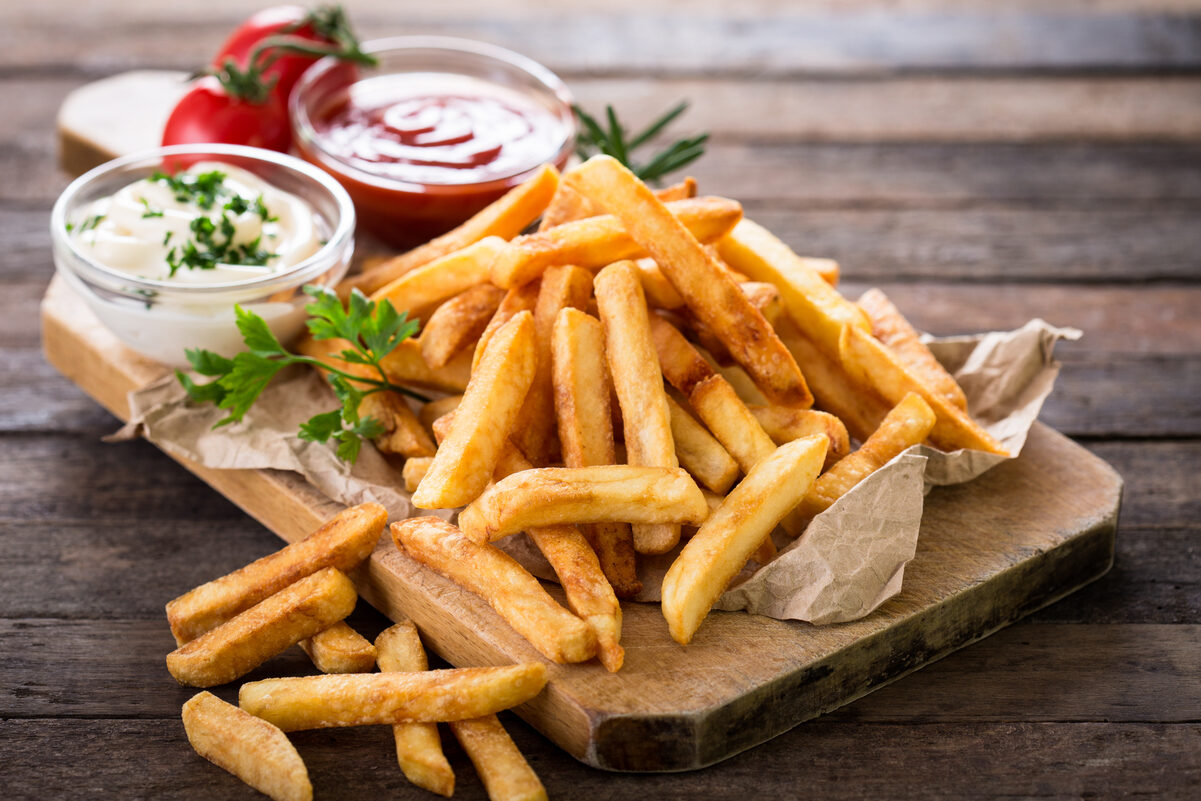 If you're interested in seeing the tools and equipment we use in our kitchen, we have them posted here.

Need to make more or fewer servings?
On Desktop, hover over "Servings" # and move the slider to desired number of servings.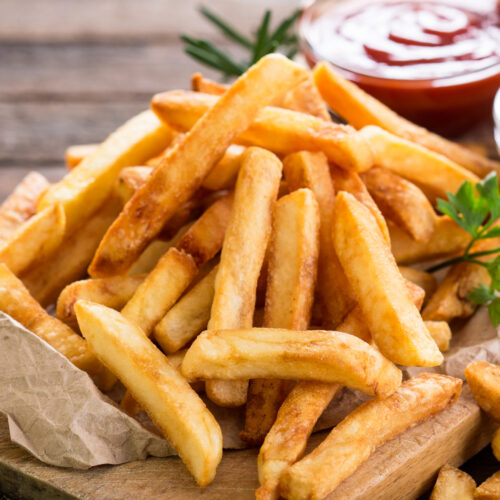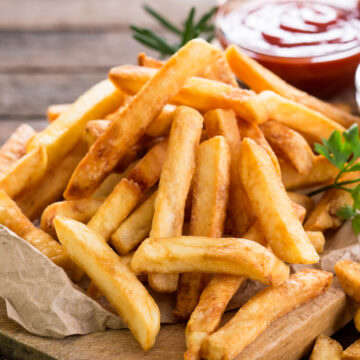 Weight Watchers Baked Garlic & Herb Fries
Enjoy crispy and flavorful garlic and herb fries without the guilt! This Weight Watchers recipe is baked to perfection, making it a healthier alternative to traditional fries.
Instructions
Preheat the oven to 425ºF.

Line a large rimmed baking sheet with either parchment paper or a silicone baking mat.

Cut the potatoes into slices that are ½-inch-thick, and then cut those slices into sticks that are also ½-inch-thick. You should end up with around 60 fries.

Place the fries on the prepared baking sheet, making sure they do not overlap or touch.

Coat the fries with cooking spray.

Bake the fries for 40 minutes, turning them every 10 minutes.

While the fries are baking, mix together the oil, rosemary, garlic, lemon zest, salt, and pepper in a small bowl.

After the fries have baked for 40 minutes, remove them from the oven and sprinkle the oil mixture over them.

Toss the fries well so that they are evenly coated.

Bake the fries for an additional 5 minutes or until they are aromatic and browned.

Transfer the baking sheet to a wire rack and let the fries cool for a few minutes.

Before serving, sprinkle the fries with any remaining herb mixture that is still on the pan.
Notes
Serving Size: 10 Fries
3 Points®
MyWW Points 3 Blue Plan and 4 Green Plan
4 WW Smart Points
We are not associated with Weight Watchers/WW in any way. Double check points on their official calculator.
Nutrition
Calories:
139
kcal
Carbohydrates:
27
g
Protein:
3
g
Fat:
2
g
Saturated Fat:
0.4
g
Polyunsaturated Fat:
0.3
g
Monounsaturated Fat:
2
g
Sodium:
9
mg
Potassium:
643
mg
Fiber:
3
g
Sugar:
1
g
Vitamin A:
13
IU
Vitamin C:
31
mg
Calcium:
21
mg
Iron:
1
mg
You May Also Like:
---
---