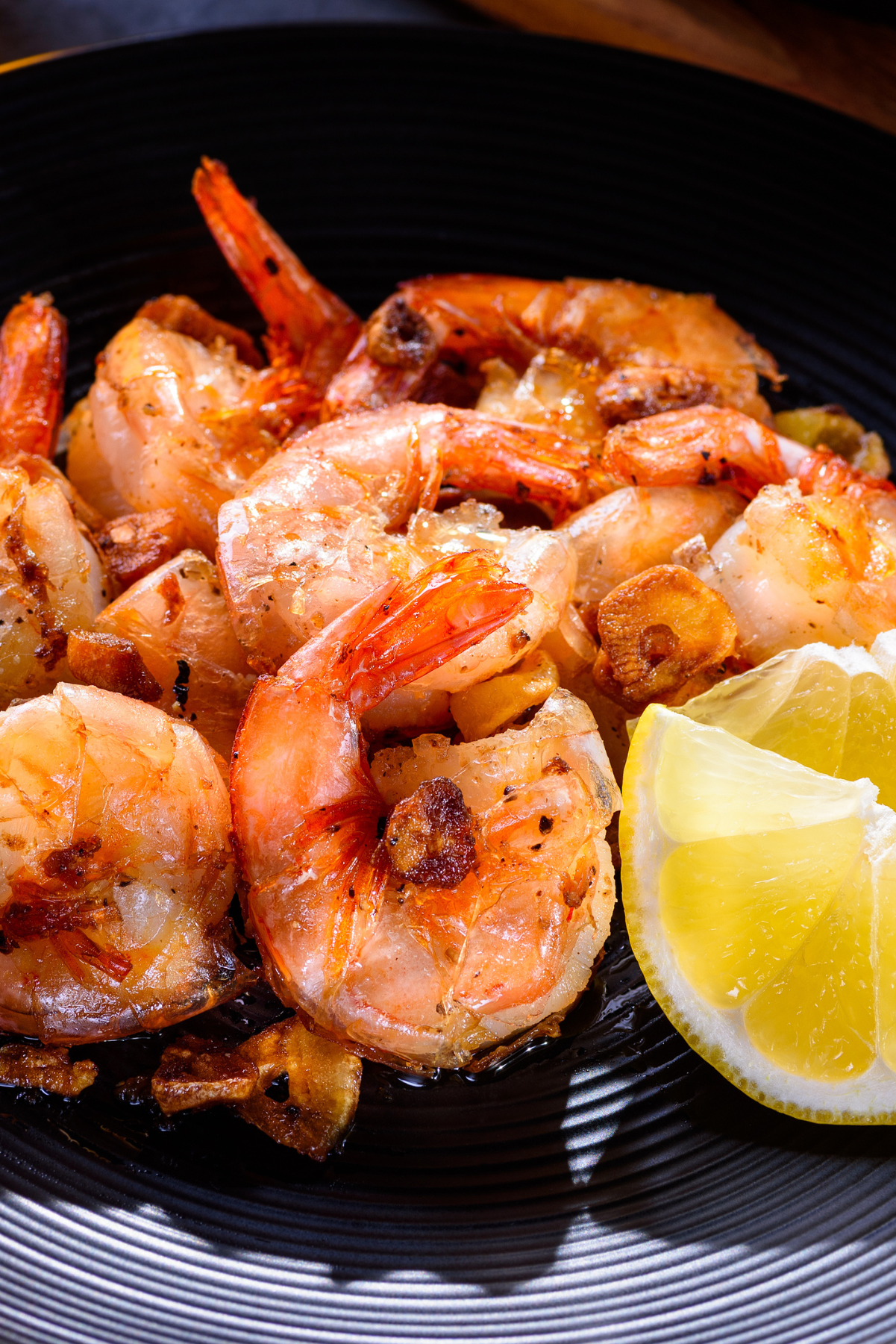 Weight Watchers Seared Garlic Shrimp Recipe


Weight Watchers Seared Garlic Shrimp Recipe. With just a few key ingredients, you can create a savory and satisfying meal in no time.
To make this dish, you'll need shrimp, oil, garlic, paprika, parsley, cilantro, lemon juice, and salt. These ingredients come together to create a burst of flavors that will tantalize your taste buds.
This shrimp recipe makes an excellent main course when served with steamed rice or a light salad.

The combination of the juicy shrimp and the side dish of your choice creates a satisfying and well-rounded meal.

It's also a fantastic option for appetizers or party platters, as the shrimp can be served with toothpicks for easy and elegant snacking.
Here are a few tips and tricks to ensure your shrimp turns out perfectly every time: make sure to preheat your frying pan over high heat for optimal cooking results, avoid browning the garlic to maintain its delicate flavor, and be mindful not to overcook the shrimp to keep them tender and succulent.


Weight Watchers Points

2 Points

MyWW Points: 2 Blue Plan and 2 Green Plan

2 WW Freestyle Points and 2 Smart Points


Related Recipes

Weight Watchers Shrimp Risotto With Asparagus

Sweet And Tangy Key Lime Shrimp Cocktail (Weight Watchers)

Weight Watchers Shrimp And Sugar Snap Peas




We add new recipes almost every day, so check back often!

We are not affiliated with Weight Watchers/WW in any way. We just like creating healthier recipe options. We do not give any advice on diet or eating habits. Please consult a doctor before changing your diet.
Points® are a trademark of the WW corporation, double check Points® on their official calculator.

Affiliate Disclosure: Some links may be affiliate links where I make a small commission if you purchase anything after clicking a link. There is no additional cost to you. As an Amazon Associate I earn from qualifying purchases.
Love wine? Check out this cute wine glass! The Weight Watchers Points Stemless Wine Glass. 3 Points, 5 Points, Who Cares?

Fun but practical! Measurements are at 4 ounces, 7 ounces, and 10 ounces. Don't forget to convert the points to your WW Personal Points for your individual plan.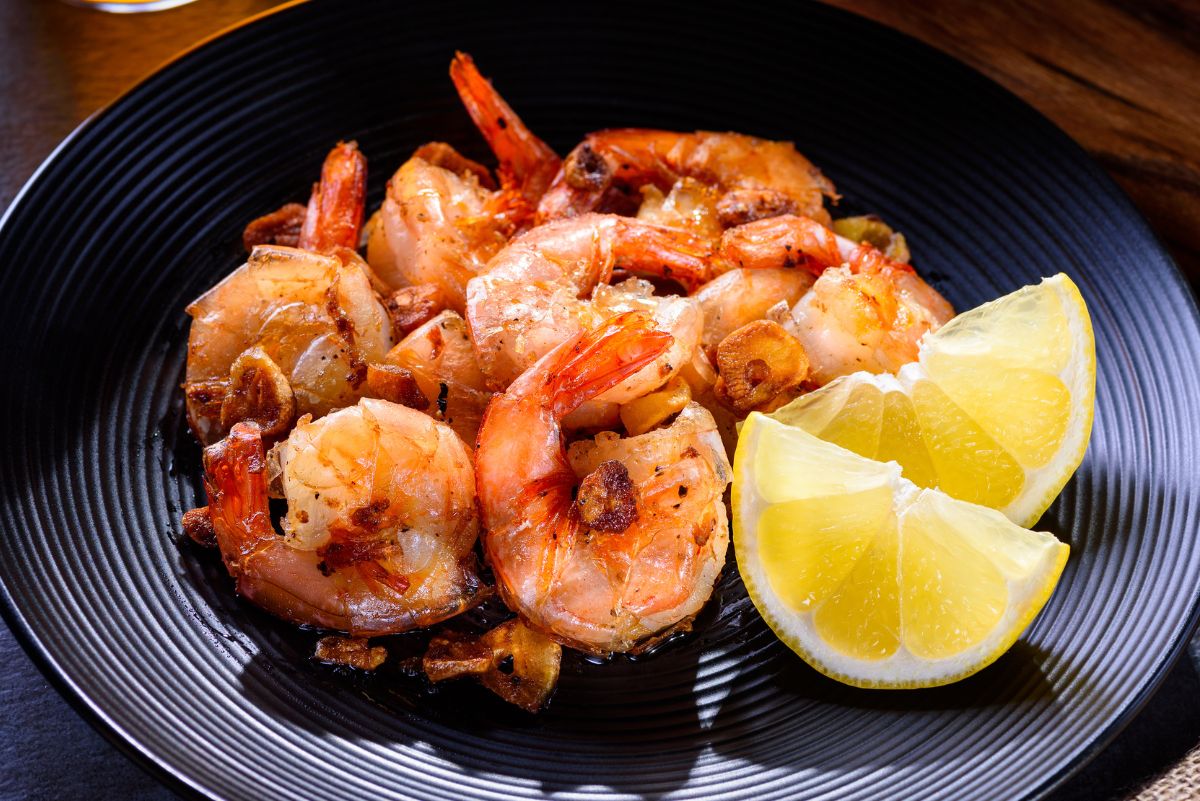 FAQs
Can I use frozen shrimp for this recipe?
Yes, frozen shrimp can be used. Make sure to thaw them thoroughly before cooking.
Can I substitute the paprika with another spice?
While paprika adds a distinct flavor, you can experiment with other spices like cayenne pepper or chili powder for a different taste profile.
Can I prepare the shrimp ahead of time?
It's best to cook the shrimp fresh for optimal taste and texture. However, you can marinate them in the seasoning mixture in advance and cook them just before serving.
What are some garnish alternatives to cilantro?
If you're not a fan of cilantro, you can use chopped green onions or parsley as an alternative garnish.

If you're interested in seeing the tools and equipment we use in our kitchen, we have them posted here.

Need to make more or fewer servings?
On Desktop, hover over "Servings" # and move the slider to desired number of servings.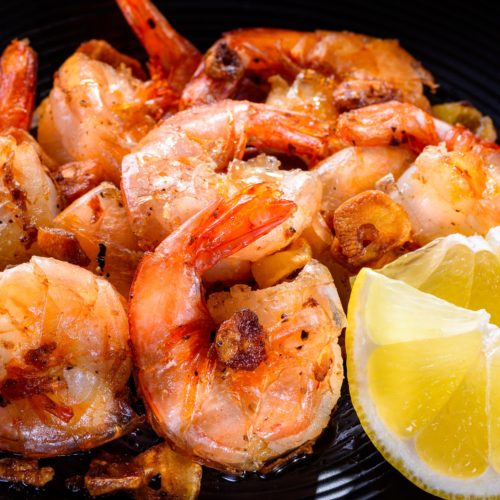 Weight Watchers Seared Garlic Shrimp Recipe
Weight Watchers Seared Garlic Shrimp Recipe, a quick and easy seafood appetizer or dinner recipe that's ready in just 17 minutes. Low Points.
Ingredients
4

teaspoon

extra virgin olive oil

divided

20

large

shrimp

 peeled and deveined

6

cloves

garlic

minced

1½

teaspoon

sweet smoked paprika

1

tablespoon

fresh parsley

chopped

1

tablespoon

fresh cilantro

chopped

½

teaspoon

fresh lemon juice

pinch

salt
Instructions
Place a large frying pan over high heat.

Spread a small amount (around 1 teaspoon) of oil evenly on the bottom of the pan.

Heat the oil until it begins to smoke slightly.

Add half of the shrimp in a single layer to the pan.

Cook the shrimp until they turn golden and orange, approximately for 10 seconds.

Quickly flip the shrimp and cook for an additional 10 seconds.

Transfer the cooked shrimp to a plate.

Repeat steps 5 to 8 with the remaining shrimp and another teaspoon of oil.

Reduce the heat to medium-high and add the remaining 2 teaspoons of oil to the pan.

Add the garlic to the pan and cook while stirring until it becomes light golden in color (around 2 minutes). Avoid browning the garlic.

Stir in the paprika and return the cooked shrimp to the pan. If the pan is too small, divide the ingredients and cook in two batches.

Slightly reduce the heat and cook the shrimp until they are fully done, for about 1 minute.

Fold in the parsley, cilantro, lemon juice, and salt.

Serve the shrimp with the pan sauce spooned over the top.

Optionally, garnish with additional cilantro.
Notes
Serving Size: 5 Shrimp
2 Points
MyWW Points: 2 Blue Plan and 2 Green Plan
2 WW Freestyle Points and 2 Smart Points
We are not associated with Weight Watchers/WW in any way. Double check points on their official calculator.
Nutrition
Calories:
87
kcal
Carbohydrates:
2
g
Protein:
10
g
Fat:
4
g
Saturated Fat:
1
g
Polyunsaturated Fat:
1
g
Monounsaturated Fat:
3
g
Trans Fat:
0.003
g
Cholesterol:
81
mg
Sodium:
61
mg
Potassium:
174
mg
Fiber:
0.4
g
Sugar:
0.1
g
Vitamin A:
461
IU
Vitamin C:
3
mg
Calcium:
43
mg
Iron:
1
mg
You May Also Like:
---
---