Weight Watchers Garlic Basil Pork Chops Recipe


Weight Watchers Garlic Basil Pork Chops Recipe. One of the hardest parts about cooking is figuring out what to make for dinner. What's more, it can be difficult to find a meal that everyone in the family will enjoy. I've got you covered!

These Pork Chops are delicious and will please even picky eaters. The best part? You'll only need 6 ingredients 30 minutes of marinating time, and 30 minutes to make the recipe.

This weeknight dish is perfect if your goal is weight loss or just eating healthier. It's also super easy so you won't have any excuses not to try it tonight.

An easy marinated dinner made with fresh basil, garlic, fresh lime, salt, and ground black pepper.

This grilled recipe is perfect for your next cookout!

It's low carb and keto friendly with only 2.8 carbs.

This recipe is one of my favorites because it's so easy to make and the ingredients are common.
You can use whatever veggies you have on hand, or if you want a simple version without any sides at all, just grill some fresh pineapple for dessert.

I hope this dish helps take the guesswork out of your dinner plans!


Weight Watchers Points
MyWW Points: 2 Blue Plan and 6 Green Plan,
2 WW Freestyle Points and 6 Smart Points.
Related Recipes
We have more Weight Watchers Grill Recipes here,

more Weight Watchers Pork Recipes here,

and more Weight Watchers Dinner Recipes here!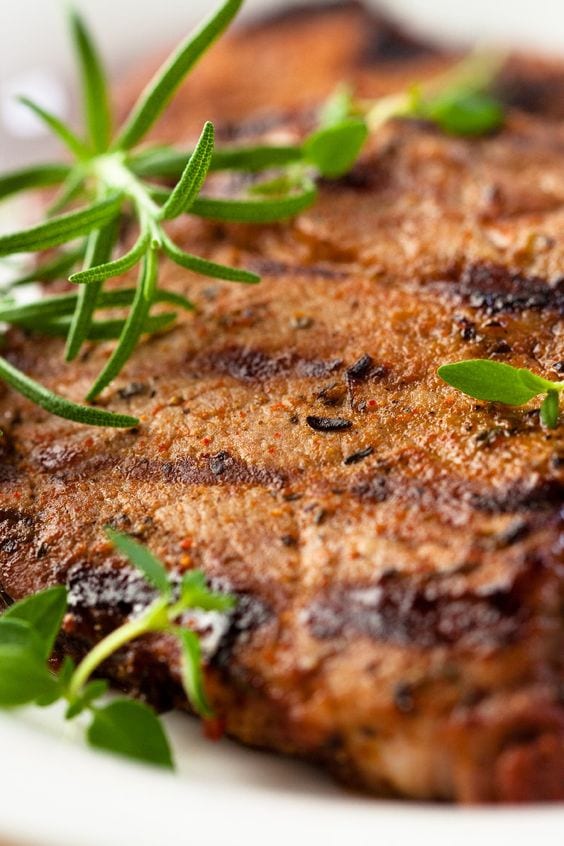 We add new recipes almost every day, so check back often!

We are not affiliated with Weight Watchers/WW in any way. Please consult a doctor before changing your eating habits.
Double check points on the official calculator.

Affiliate Disclosure: Some links may be affiliate links where I make a small commission if you purchase anything after clicking a link. There is no additional cost to you. As an Amazon Associate I earn from qualifying purchases.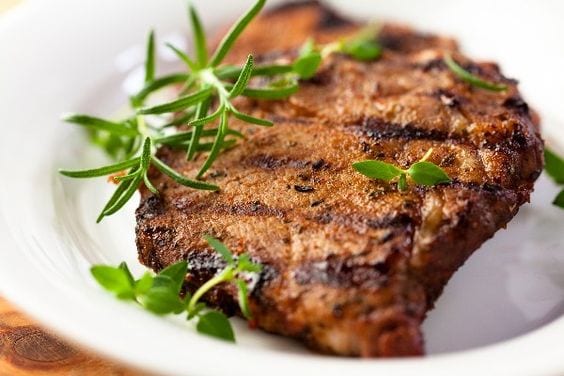 ---
---

If you're interested in seeing the tools and equipment we use in our kitchen, we have them posted here.

Need to make more or fewer servings?
On Desktop, hover over "Servings" # and move the slider to desired number of servings.


You May Also Like:
---
---