Recipes Using Teriyaki Sauce
Affiliate Disclosure: Some links may be affiliate links where I make a small commission if you purchase anything after clicking a link. There is no additional cost to you. As an Amazon Associate I earn from qualifying purchases.
We are starting something new, the Featured Ingredient Series. We will compile a list of the best Weight Watchers Recipes using the featured ingredient of the week.
We're starting with Teriyaki Sauce.
You can use your favorite Teriyaki Sauce for these recipes, or if you don't have a favorite, these are the ones we use:
Or for Soy Free:
Weight Watchers Grilled Teriyaki Chicken Recipe with garlic, sesame oil, lemon juice, and teriyaki sauce. A healthy, low calorie meal with 240 calories, 3 WW Freestyle Points and 6 Smart Points – MyWW Points: 3 Blue Plan and 6 Green Plan.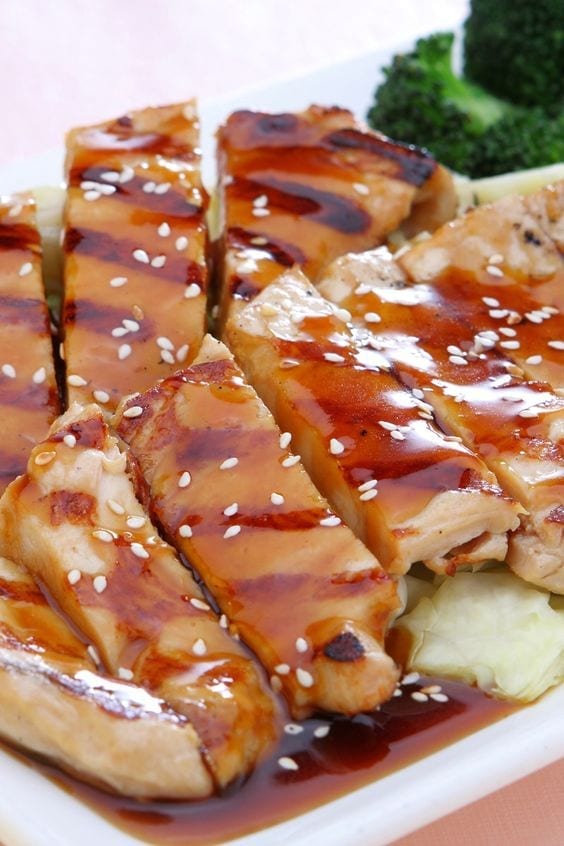 Weight Watchers Spicy Pork Skewers Recipe. Quick and easy grilled pork with a spicy sauce of Teriyaki sauce, red wine vinegar, red pepper flakes, brown sugar, and vegetable oil. This tasty dinner is perfect for a weekend meal, game day, or when guests come to visit. Add your favorite vegetables and make kabobs, or serve them on the side. Ready in 27 minutes! MyWW Points: 3 Green Plan, 3 Smart Points.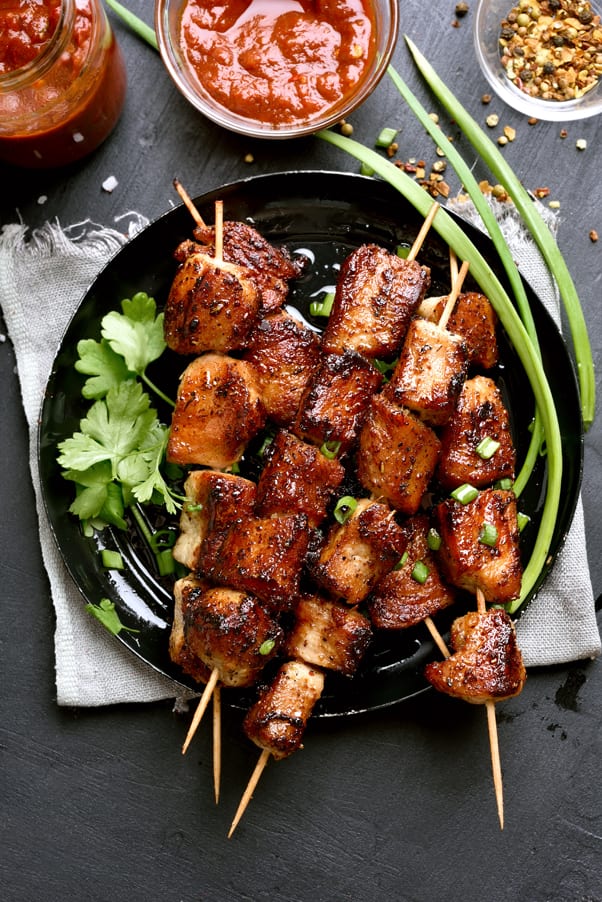 Weight Watchers Quick and Easy Garlic Teriyaki Edamame Recipe with garlic, edamame in the pod, teriyaki sauce, brown sugar, rice vinegar, sesame oil, and sesame seeds. A low calorie side dish with 261 calories and 8 Smart Points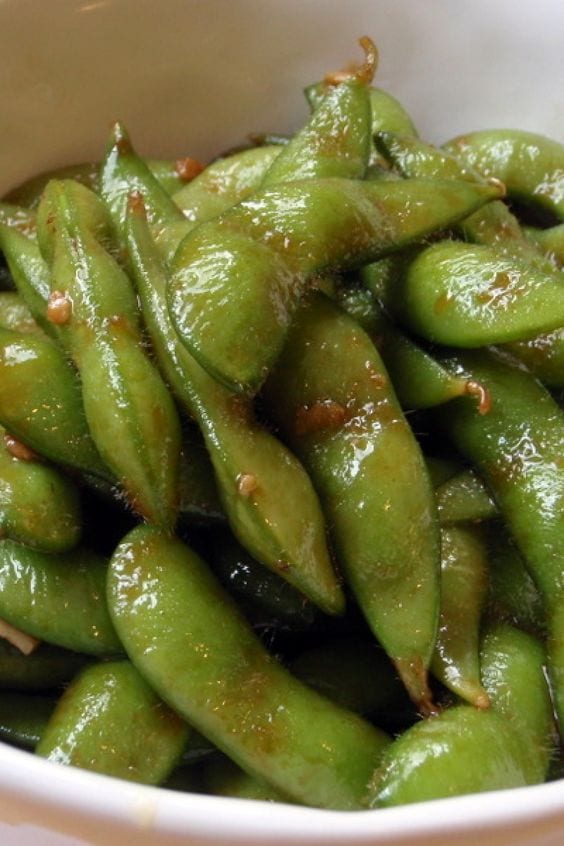 Weight Watchers Easy Grilled Chicken Recipe. A delicious and easy dinner that's perfect for a summer night. It's quick and easy with a 5 minute prep time, and a 20 minute cook time. Just make the marinade the night before and refrigerate over night. Great for your next cookout! Low carb. Don't have an outdoor grill? We have an indoor grill linked below! MyWW Points: 4 Blue Plan and 7 Green Plan, 4 WW Freestyle Points and 7 Smart Points.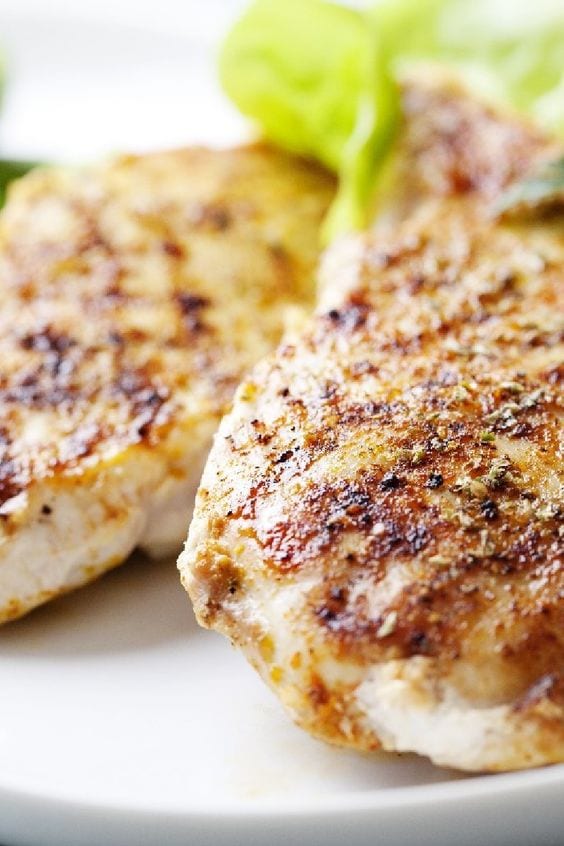 Weight Watchers Amazing Sauteed Mushrooms Recipe with olive oil, butter, garlic, red wine, teriyaki sauce, and pepper. A quick and easy side dish with 7 WW Freestyle Points and 8 Smart Points.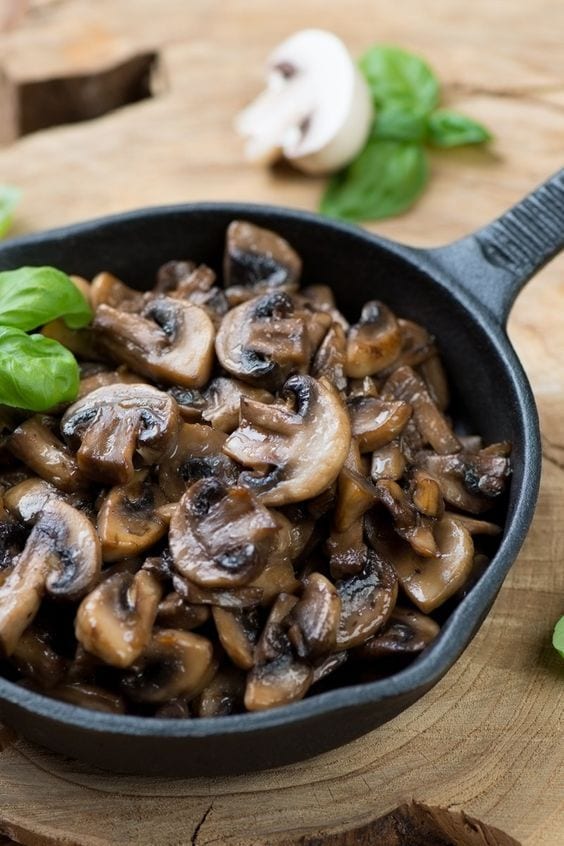 You May Also Like:
---
---