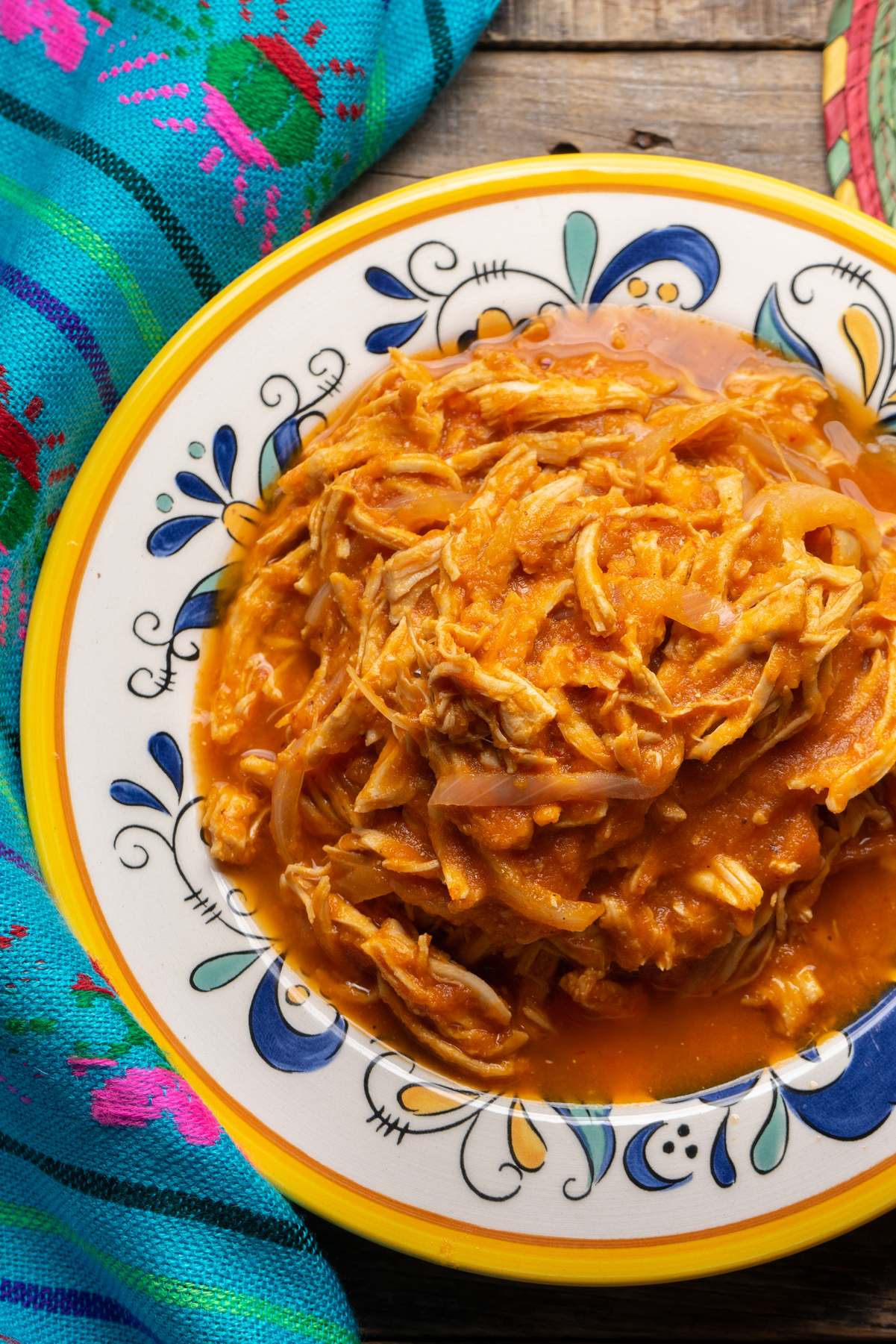 Weight Watchers Chipotle Shredded Chicken Taco Filling Recipe (Chicken Tinga)


Weight Watchers Chipotle Shredded Chicken Taco Filling Recipe (Chicken Tinga). Packed with flavor and easy to make, it's a surefire hit for both weeknight dinners and special gatherings.
The heart of this dish lies in tender boneless, skinless chicken breasts, seasoned with a touch of kosher salt.

Cooked to perfection in olive oil until it's beautifully browned, the chicken becomes the perfect canvas for a medley of mouthwatering ingredients.
Red onions and garlic lend their aromatic essence, while diced tomatoes and minced chipotle peppers in adobo sauce add a delightful burst of smoky spice. A dash of ground cumin elevates the taste profile, taking your taste buds on an exciting journey.

To bring it all together, a splash of chicken broth harmonizes the flavors, creating a luscious sauce that envelops the shredded chicken.
Adding a touch of freshness, we tie together the stems of fresh cilantro and let them infuse their herbal goodness throughout the cooking process. The cilantro leaves, chopped to perfection, are then mingled with the succulent chicken, providing a burst of color and a final layer of flavor.
But what can you serve with this scrumptious Chicken Tinga? The options are endless!

Spoon it into warm tortillas and garnish with your favorite toppings like shredded lettuce, diced avocado, and a dollop of Greek yogurt for a tangy twist.

Or try it as a filling for enchiladas, topping it with melty cheese before baking to perfection.
Looking for some tips and tricks to make the most of this recipe?

Adjust the spice level by adding more or less chipotle peppers.

Also, you can double the batch and freeze the leftovers for a quick and satisfying meal on busy days.


Weight Watchers Points

1 Point (2022/2023 Plan)
MyWW Points: 1 Blue Plan and 2 Green Plan


Related Recipes

Easy Weight Watchers Slow Cooker Chicken Tacos

Weight Watchers Lime Chicken Tacos

Quick Mexican Chicken Taquitos (Air Fryer)



We add new recipes almost every day, so check back often!

We are not affiliated with Weight Watchers/WW in any way. Please consult a doctor before changing your eating habits.
Double check points on the official calculator.

Affiliate Disclosure: Some links may be affiliate links where I make a small commission if you purchase anything after clicking a link. There is no additional cost to you. As an Amazon Associate I earn from qualifying purchases.
Love wine? Check out this cute wine glass! The Weight Watchers Points Stemless Wine Glass. 3 Points, 5 Points, Who Cares?

Fun but practical! Measurements are at 4 ounces, 7 ounces, and 10 ounces. Don't forget to convert the points to your WW Personal Points for your individual plan.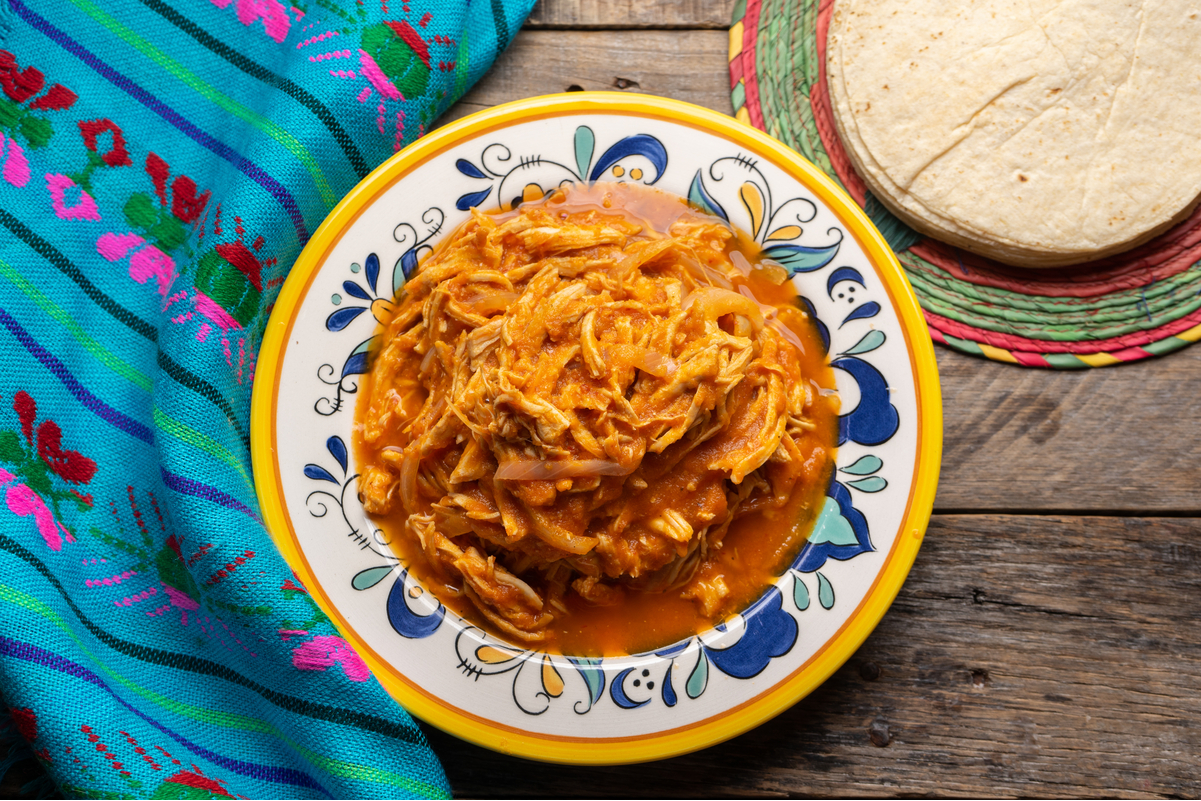 If you're interested in seeing the tools and equipment we use in our kitchen, we have them posted here.

Need to make more or fewer servings?
On Desktop, hover over "Servings" # and move the slider to desired number of servings.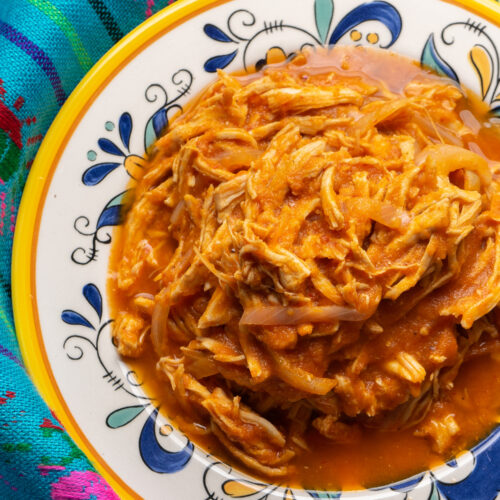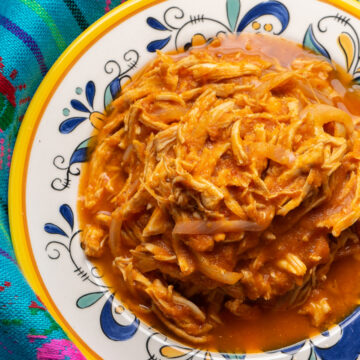 Weight Watchers Chipotle Shredded Chicken Taco Filling (Chicken Tinga)
Weight Watchers Chipotle Shredded Chicken Taco Filling Recipe, also known as Chicken Tinga! Bursting with flavor, this easy-to-make dish that's versatile and freezer friendly.
Instructions
Place oil in a large pot and heat it on the stove over medium-high heat.

Sprinkle salt on both sides of the chicken.

Put the chicken in the hot oil and cook it until it turns brown on both sides, which should take about 8 minutes. If you have a lot of chicken, you might need to cook it in batches.

Stir in the onion, garlic, tomatoes (including the juice), chipotle, cumin, and broth (or water).

Take a piece of kitchen twine and use it to tie the stems of the cilantro together. Put the tied cilantro in the pot.

Let the mixture come to a boil and then turn the heat down to low. Cover the pot and let it simmer for about 45 minutes until the chicken becomes really tender. Turn the chicken over halfway through the cooking time.

Remove and throw away the tied cilantro stems.

Use tongs or two forks to pull apart the chicken into small pieces directly in the sauce.

Chop the cilantro leaves into small pieces and mix them in with the chicken.

Taste and add a little bit of salt, around ¼ teaspoon, if needed.

Serve the chicken immediately.
Notes
Serving Size: ½ Cup
1 Point (2022/2023 Plan)
MyWW Points: 1 Blue Plan and 2 Green Plan
1 WW Freestyle Point and 2 Smart Points
We are not associated with Weight Watchers/WW in any way. Double check points on their official calculator.
Nutrition
Calories:
95
kcal
Carbohydrates:
2
g
Protein:
13
g
Fat:
4
g
Saturated Fat:
1
g
Polyunsaturated Fat:
0.5
g
Monounsaturated Fat:
2
g
Trans Fat:
0.01
g
Cholesterol:
39
mg
Sodium:
116
mg
Potassium:
296
mg
Fiber:
1
g
Sugar:
1
g
Vitamin A:
162
IU
Vitamin C:
4
mg
Calcium:
16
mg
Iron:
1
mg
You May Also Like:
---
---