Weight Watchers Pumpkin Puree Recipe

Weight Watchers Pumpkin Puree Recipe

An easy 1 ingredient recipe with Sugar Pumpkin.

A great, Fall, freezer friendly recipe!

Weight Watchers Points
MyWW Points: 6 Green Plan
6 Smart Points

What do you do with Pumpkin Puree?

Here are a links to recipes that use it as an ingredient:

Weight Watchers Pumpkin Black Bean Soup

Weight Watchers Crustless Pumpkin Pie

Weight Watchers Pumpkin Flan

Weight Watchers Pumpkin Butter

Weight Watchers Pumpkin Soup

We also have more Weight Watchers Pumpkin Recipes here!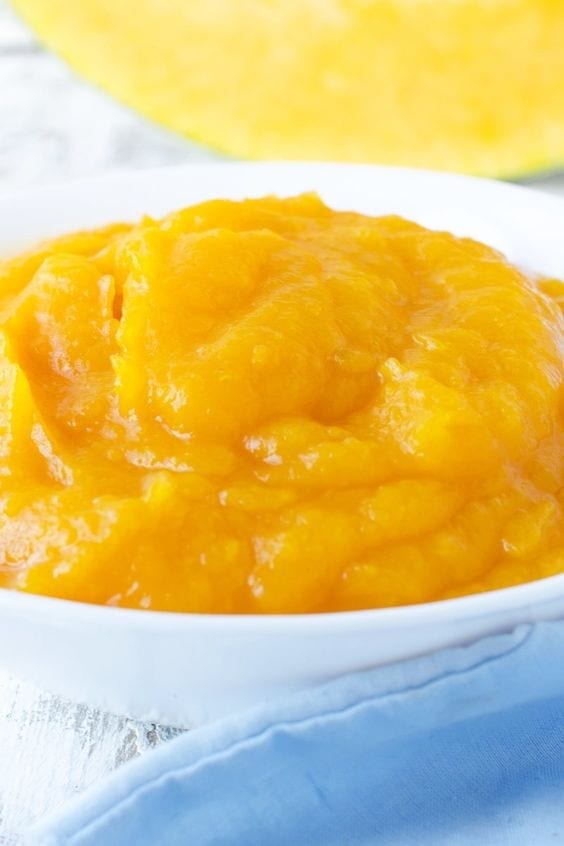 We add new recipes almost every day, so check back often!

We are not affiliated with Weight Watchers/WW in any way. We just like creating healthier recipe options. We do not give any advice on diet or eating habits. Please consult a doctor before changing your diet.
Points® are a trademark of the WW corporation, double check Points® on their official calculator.

Affiliate Disclosure: Some links may be affiliate links where I make a small commission if you purchase anything after clicking a link. There is no additional cost to you. As an Amazon Associate I earn from qualifying purchases.
Love wine? Check out this cute wine glass! The Weight Watchers Points Stemless Wine Glass. 3 Points, 5 Points, Who Cares?

Fun but practical! Measurements are at 4 ounces, 7 ounces, and 10 ounces. Don't forget to convert the points to your WW Personal Points for your individual plan.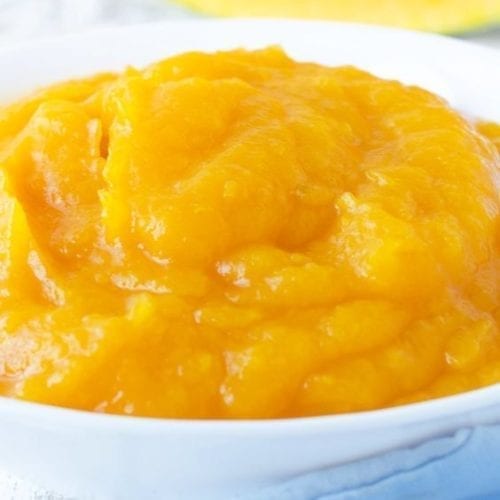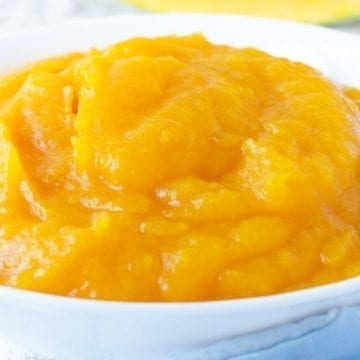 Weight Watchers Pumpkin Puree
Weight Watchers Pumpkin Puree Recipe – An easy 1 ingredient recipe with Sugar Pumpkin. A fall freezer friendly recipe. 6 Smart Points
Instructions
Preheat the oven to 325° F

With a sharp knife, cut the pumpkin vertically from the base to the stem.

Remove the pulp and the seeds. Discard, (or save the seeds for roasting!)

Using aluminum foil, cover both of the halves, and place on a baking sheet with the foil side up.

Place in preheated oven and bake for 1 hour, or until pumpkin is tender

Remove the pumpkin from the skin.

In a blender or food processor, puree the pumpkin (a small amount at a time) until smooth

Place equal amounts in 5 freezer bags (1 serving) and store in the freezer
Nutrition
Calories:
188.9
kcal
Carbohydrates:
47.3
g
Protein:
7.3
g
Fat:
0.7
g
Saturated Fat:
0.4
g
Sodium:
7.3
mg
Potassium:
2469.8
mg
Fiber:
3.6
g
Sugar:
9.9
g
Calcium:
154.9
mg
Iron:
5.8
mg
You May Also Like:
---
---