Easy Weight Watchers Bechamel Sauce Recipe
Easy Weight Watchers Bechamel Sauce Recipe. One of the most versatile and commonly used sauces in French cuisine is bechamel. Also known as white sauce, bechamel is made from a roux (a mixture of flour and fat) and milk. It can be used as a base for many different dishes, including gratins, souffles, and crepes.

While it may seem daunting to make bechamel from scratch, the process is actually quite simple. You will make it with butter, flour, low-fat milk, white pepper, dried thyme, and ground nutmeg.

The key is to take your time and whisk the roux slowly to prevent lumps from forming. Once the roux is smooth, you can gradually add the milk until the sauce reaches the desired consistency.

This quick and easy sauce is ready in just 27 minutes.

With a little practice, you'll be able to master this classic sauce in no time.
What is Bechamel
Bechamel, also known as white sauce, is a classic French sauce made from butter, flour and milk. This creamy sauce is perfect for topping pasta or vegetables, and can be kicked up with added herbs or spices for extra flavor.

Bechamel is simple to make and takes just minutes to cook, making it a great option for quick weeknight meals.
How long will Bechamel Sauce last in the refrigerator
Bechamel Sauce will last in your refrigerator for up to 5 days when stored in a air-tight container.
Can you freeze Bechamel Sauce
Yes. Place in a freezer safe container, or a Ziploc Freezer bag, and store in the freezer for up to 3 months. To thaw, place in the refrigerator overnight. The sauce will separate, so to reheat, place in a saucepan over low heat, and whisk using a wire whisk to reincorporate the sauce.
Weight Watchers Points
MyWW Points: 6 Green Plan
6 WW Smart Points
Personal Points will vary based on your individual plan.
Related Recipes
Weight Watchers Pasta With Garlic Sauce

Weight Watchers Creamy Cheesy Pasta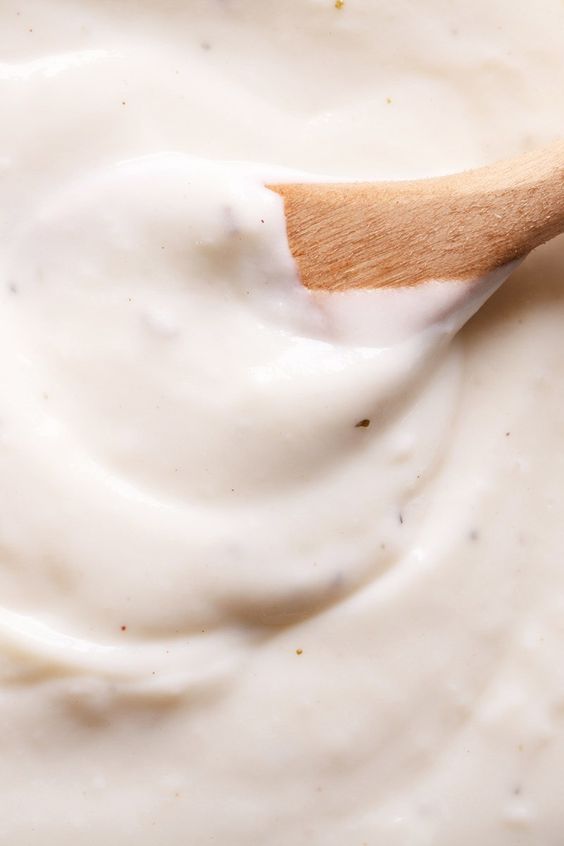 We are not affiliated with Weight Watchers/WW in any way.
Double check points on the official calculator.

Affiliate Disclosure: Some links may be affiliate links where I make a small commission if you purchase anything after clicking a link. There is no additional cost to you. As an Amazon Associate I earn from qualifying purchases.
Love wine? Check out this cute wine glass. The Points Glass Stemless Wine Glass. 3 Points, 5 Points, Who Cares

Fun but practical! The measurements are at 4 ounces, 7 ounces, and 10 ounces.
Featured Ingredients
Dried Thyme
Dried thyme is a popular herb that can be found in most kitchens. It has a sweet, woodsy and slightly floral flavor that pairs well with many dishes.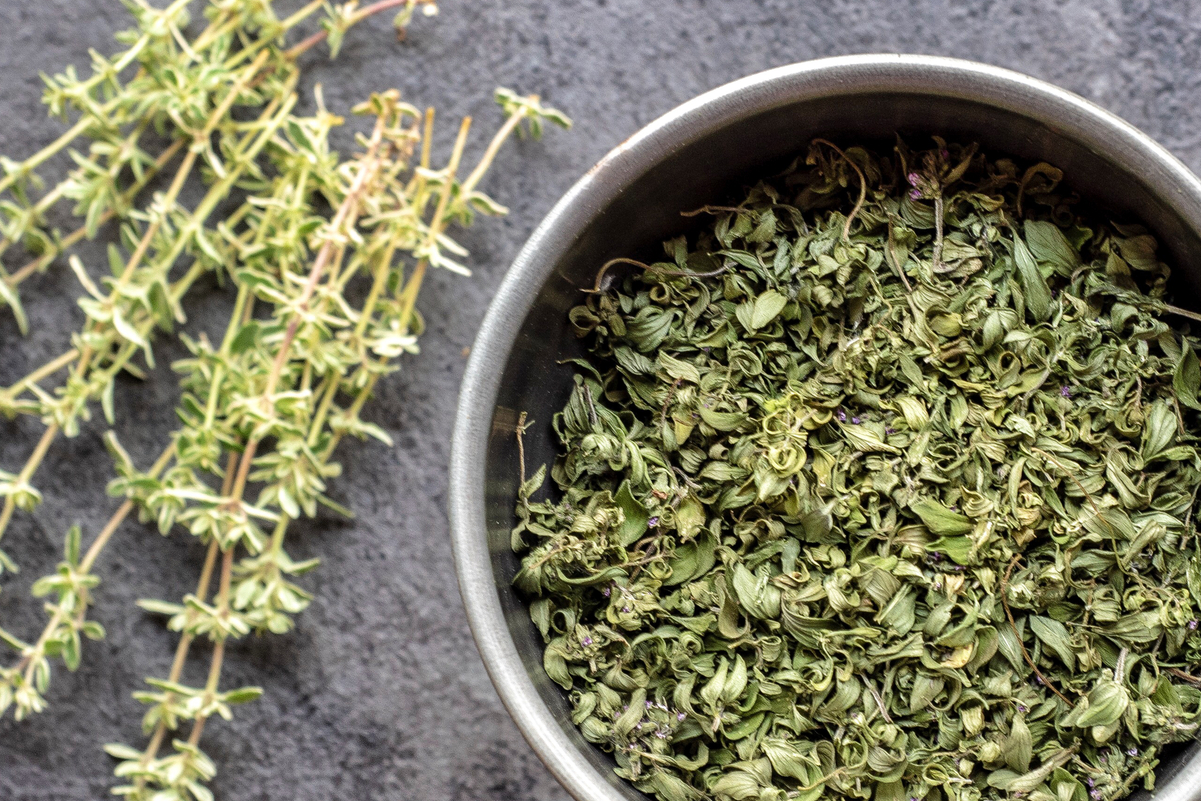 Ground Nutmeg
Nutmeg is a popular spice that is used in a variety of cuisines around the world. It is obtained from the seed of the Myristica fragrans tree, which is native to Indonesia.

The tree produces two varieties of nutmeg: true nutmeg and mace. True nutmeg is the brown seed inside the fruit, while mace is the red, lacy covering that encases the seed.

It has a warm, sweet flavor and is often used in baking and holiday dishes. Nutmeg can also be grated and added to savory dishes for a bit of extra flavor.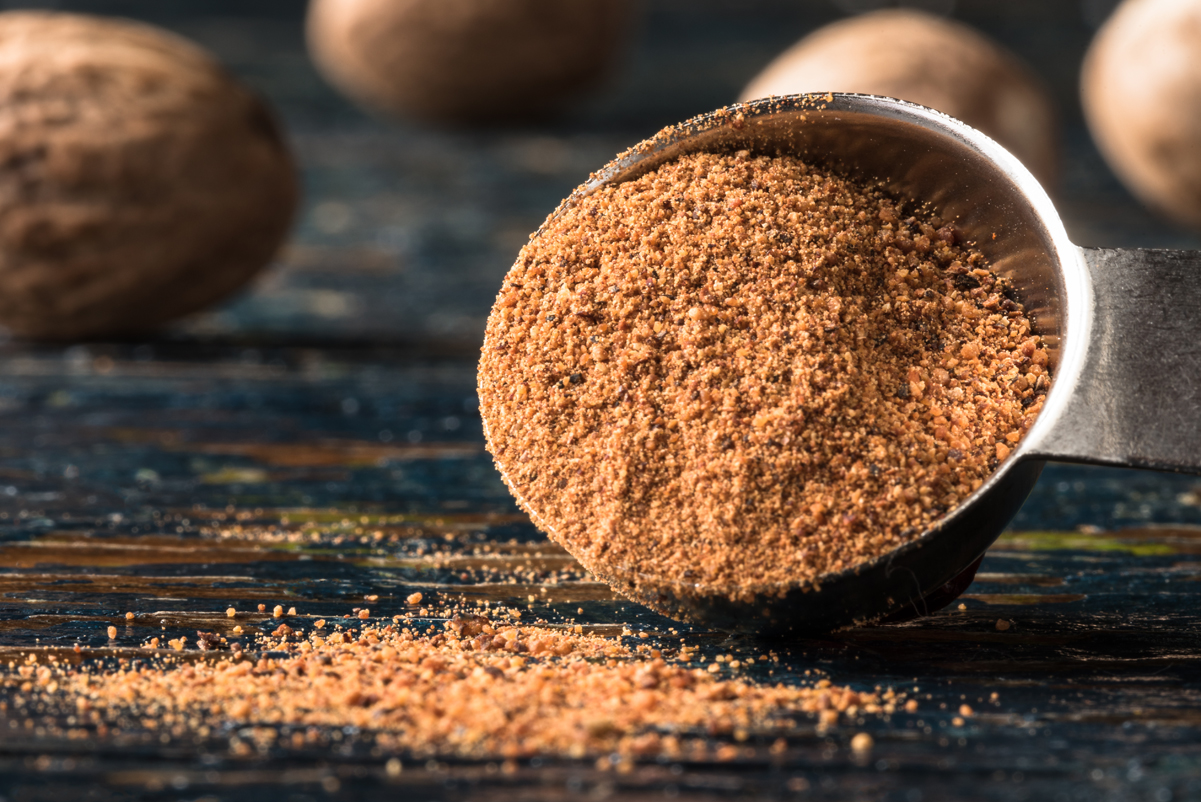 What to make with Bechamel
Vegetables – Raw or cooked

Pasta

Lasagna

Au Gratin Potatoes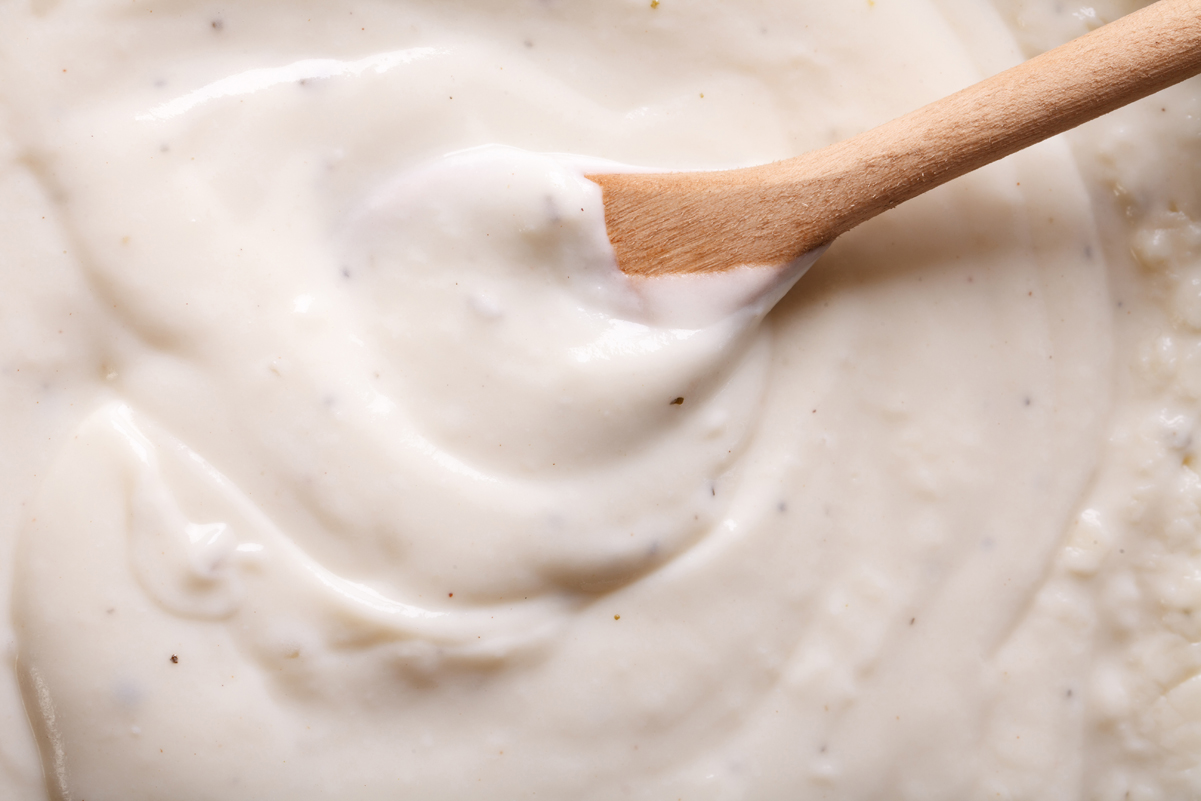 Need to make more or fewer servings?
On Desktop, hover over "Servings" # and move the slider to desired number of servings.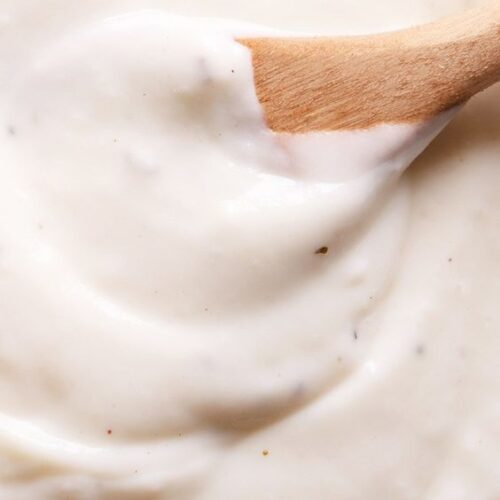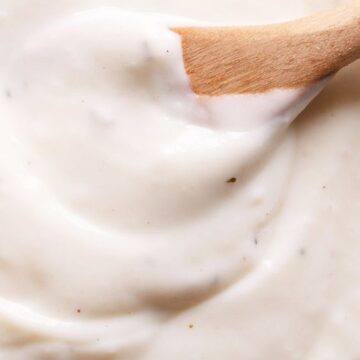 Easy Weight Watchers Bechamel Sauce
Easy Weight Watchers Bechamel Sauce Recipe. This versatile French white sauce is a delicious addition to your favorite pasta dish.
Instructions
Place a medium sized saucepan over low heat.

In the saucepan, add butter to melt.

Whisk in milk a little at a time, whisking constantly.

When mixture is smooth, add salt, ground white pepper, nutmeg, and thyme. Stir to mix well.

Reduce heat to low, and simmer whisking continuously, approximately 10 minutes or until until thickened.
Notes
Serving size: 1/2 cup
MyWW Points: 6 Green Plan
6 WW Smart Points 
Personal Points will vary based on your individual plan.
We are not associated with Weight Watchers/WW in any way. Double check points on their official calculator.
Nutrition
Serving:
0.5
cup
Calories:
151
kcal
Carbohydrates:
25
g
Protein:
7
g
Fat:
2
g
Saturated Fat:
1
g
Polyunsaturated Fat:
1
g
Monounsaturated Fat:
1
g
Cholesterol:
10
mg
Sodium:
271
mg
Potassium:
336
mg
Fiber:
1
g
Sugar:
19
g
Vitamin A:
374
IU
Vitamin C:
1
mg
Calcium:
248
mg
Iron:
1
mg
You May Also Like:
---
---