Weight Watchers Quick Air Fryer Turkey Meatballs Recipe


Weight Watchers Quick Air Fryer Turkey Meatballs Recipe. A quick and easy recipe made with garlic, onion, parsley, zucchini, ground turkey, egg, Panko breadcrumbs, and Pecorino Romano Cheese.

This dish makes a great toothpick appetizer, or main dish. Serve it with your favorite pasta, or on it's own

There so many benefits of using an air-fryer, and they aren't just for french fries. You can make so many different things in the fryer, including these meatballs! The air fryer cooks them up quickly with very little clean-up required at the end!
Turkey meatballs are a great way to have fun with your favorite food. Whether you're doing it for the sake of Thanksgiving leftovers or just because you love turkey, these meatballs are easy to make and can be served in many different ways. With their rich yet subtle flavor, they also work well as appetizers!
What is an Air Fryer
What is an Air Fryer? Air fryers are a great way to fry food without the use of oil. Air frying is a healthier alternative to traditional deep-frying and has been gaining popularity over the past few years. Air fryers come in many different shapes, sizes, and prices. The most important thing to consider when purchasing an air fryer is what you plan on cooking with it. If you're just looking for something small enough for snacks or side dishes then there are cheaper models that will suffice but if you want something large enough to cook larger items like turkeys then more expensive models might be necessary.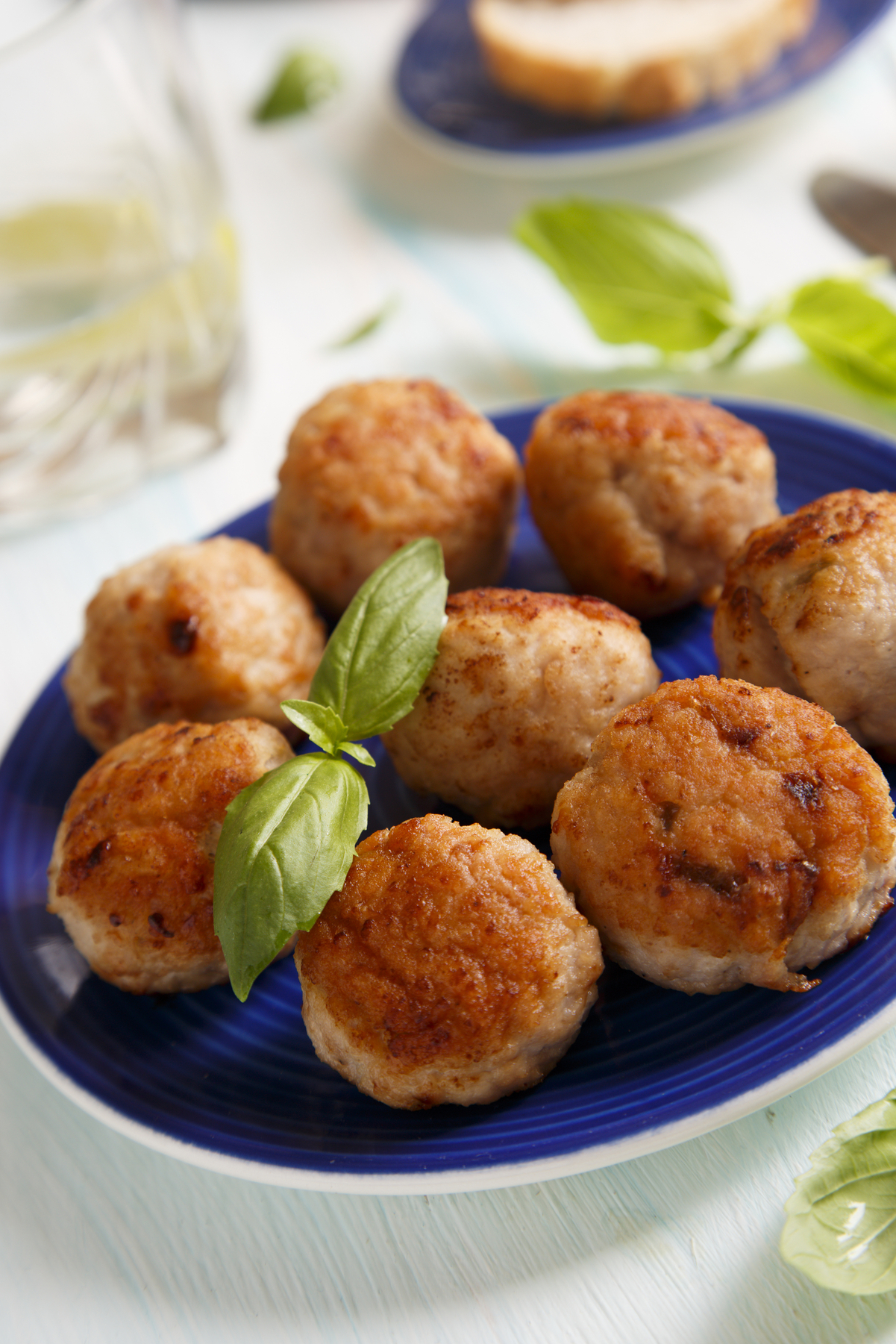 Related Recipes
We have more Weight Watchers Turkey Recipes here,

more Weight Watchers Air Fryer Recipes here,

and more Quick and Easy Weight Watchers Recipes here!



We add new recipes almost every day, so check back often!

We are not affiliated with Weight Watchers/WW in any way. We just like creating healthier recipe options. We do not give any advice on diet or eating habits. Please consult a doctor before changing your diet.
Points® are a trademark of the WW corporation, double check Points® on their official calculator.

Affiliate Disclosure: Some links may be affiliate links where I make a small commission if you purchase anything after clicking a link. There is no additional cost to you. As an Amazon Associate I earn from qualifying purchases.
Love wine? Check out this cute wine glass! The Weight Watchers Points Stemless Wine Glass. 3 Points, 5 Points, Who Cares?

Fun but practical! Measurements are at 4 ounces, 7 ounces, and 10 ounces. Don't forget to convert the points to your WW Personal Points for your individual plan.
What to serve with
Weight Watchers Pasta With Garlic Sauce
A quick and easy vegetarian dinner, ready in 20 minutes.

Weight Watchers Three-Cheese Stuffed Shells
Italian comfort food! An easy baked dinner.

Weight Watchers Spaghetti Sauce
A lighter version of the classic Italian sauce

Weight Watchers Bean Salad
An easy, and delicious side dish, or lunch recipe.

Weight Watchers Glazed Carrots
This quick and easy side dish recipe is made with just 4 ingredients.

Weight Watchers Vegetarian Stuffed Shells
Italian Comfort Food at it's best! A lightened up version of the classic.

Weight Watchers Roasted Butternut Squash
A simple vegetable side dish with garlic and olive oil. 15 minute prep time.

Weight Watchers Tomatoes And Roasted Green Beans
A quick and easy vegetarian side dish recipe that is ready in 30 minutes.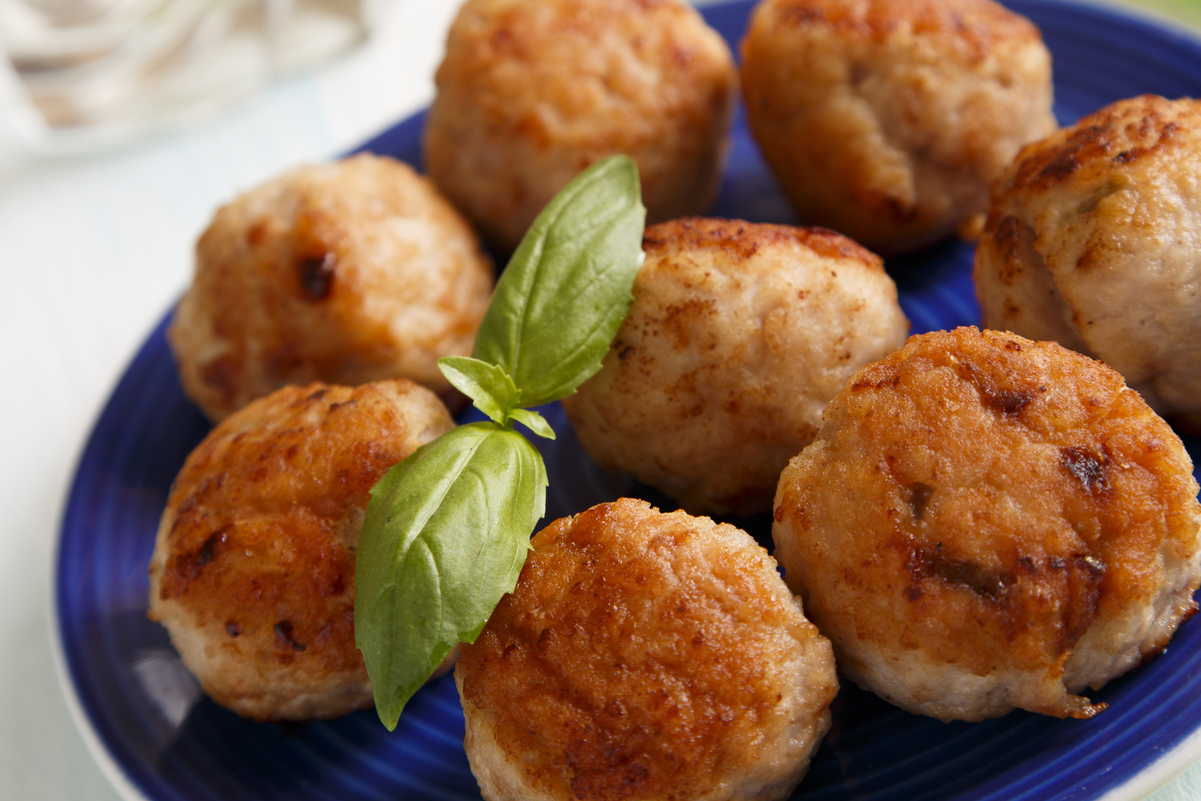 Don't have an Air Fryer? This is the one we use, and recommend:

If you're interested in seeing the tools and equipment we use in our kitchen, we have them posted here.

Need to make more or fewer servings?
On Desktop, hover over "Servings" # and move the slider to desired number of servings.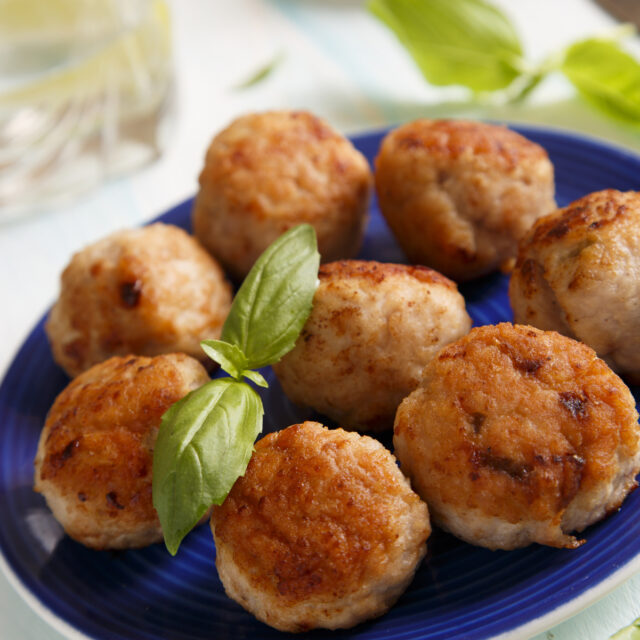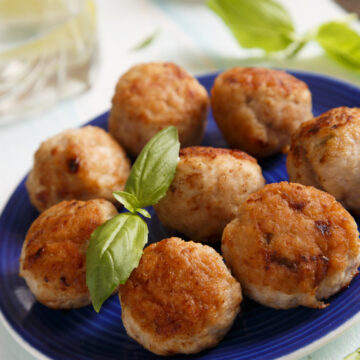 Weight Watchers Air Fryer Turkey Meatballs
Weight Watchers Quick Air Fryer Turkey Meatballs Recipe. A quick and easy recipe. This dish makes a great appetizer, or main dish. Serve it with your favorite pasta, or on it's own
Instructions
In a food processor, add parsley, onion, and garlic.

Pulse until mixture is almost a paste.

In a large mixing bowl, place the mixture.

In the mixing bowl, add salt, pepper, pecorino romano cheese, panko breadcrumbs, egg, and turkey.

Using your hands, mix until combined well.

Roll into 20 meatballs 1½ inches each.

Preheat the air fryer to 400° F

Spray the air fryer basket lightly with non-stick cooking spray.

Place half of the meatballs in the prepared air fryer basket in a single layer.

Spray the meatballs with a light coat of non-stick cooking spray.

In the preheated air fryer, cook for 5 minutes.

Remove the partially cooked meatballs and set aside.

Repeat for the other half of the meatballs.

Place all 20 meatballs in the air fryer and cook for another 5 minutes, or until fully cooked.
Notes
MyWW Points 4 Green Plan
2 WW Smart Points
Serving size: 5 meatballs
We are not associated with Weight Watchers/WW in any way. Double check points on their official calculator.
Nutrition
Calories:
260
kcal
Carbohydrates:
8
g
Protein:
26
g
Fat:
14
g
Saturated Fat:
4
g
Polyunsaturated Fat:
3
g
Monounsaturated Fat:
5
g
Trans Fat:
1
g
Cholesterol:
137
mg
Sodium:
505
mg
Potassium:
411
mg
Fiber:
1
g
Sugar:
2
g
Vitamin A:
556
IU
Vitamin C:
12
mg
Calcium:
124
mg
Iron:
2
mg
You May Also Like:
---
---