Weight Watchers Cajun Sweet Potatoes Recipe
Weight Watchers Cajun Sweet Potatoes Recipe. This vegetable side dish is made with paprika, onion powder, black pepper, dried thyme, garlic powder, dried rosemary, cayenne pepper, olive oil, and a little bit of brown sugar.

This recipe is for a tasty, healthy and low-calorie side dish that tastes like it's fried. The Cajun seasoning gives the sweet potatoes a bit of spice and makes them taste just like they came from your favorite restaurant.
It's so easy to make these in the oven too, you don't need any extra equipment on top of what you're already cooking! We hope you enjoy this deliciously spicy dish as much as we do!
You will only spend 10 minutes prepping this dish, then pop it in the oven to bake.

Sweet potatoes are a great recipe for Fall!
They are healthier than white potatoes, and they are low fat, Gluten free, and vegetarian.

Sweet potatoes are one of my favorite foods because they're so versatile. I love them baked, mashed and fried but these are especially delicious. They have the perfect blend of spices to give this side dish a little kick without being too spicy!
These will be your new favorite way to eat healthy!
Weight Watchers Points
MyWW Points: 5 Blue Plan and 8 Green Plan,
5 WW Freestyle Points and 8 Smart Points.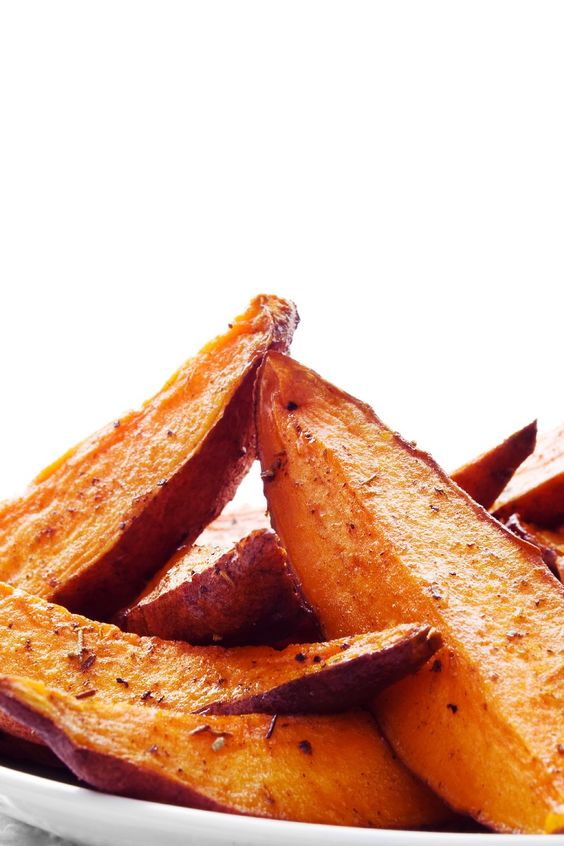 Related Recipes
We have more Weight Watchers Side Dish Recipes here,

more Weight Watchers Sweet Potato Recipes here,

and more Weight Watchers Vegetarian Recipes here!



We are not affiliated with Weight Watchers/WW in any way.
Double check points on the official calculator.

Affiliate Disclosure: Some links may be affiliate links where I make a small commission if you purchase anything after clicking a link. There is no additional cost to you. As an Amazon Associate I earn from qualifying purchases.
Love wine? Check out this cute wine glass. The Points Glass Stemless Wine Glass. 3 Points, 5 Points, Who Cares

Fun but practical! The measurements are at 4 ounces, 7 ounces, and 10 ounces.
What to serve with
Weight Watchers Herbed Tri-Tip
This grilled beef is seasoned with garlic salt, salt, black pepper, celery salt, onion powder, dried dill, crushed dried rosemary, and paprika. The rub is the perfect mix of flavors to satisfy your palate. Prepared on your outdoor, or indoor grill so you won't have a mess in the kitchen. A great option for dinner guests, or for you weekend meal.
Weight Watchers Blackened Chicken
A quick and easy dinner with boneless, skinless chicken breast, paprika, cayenne pepper, ground cumin, dried thyme, white pepper, and onion powder. This healthy meal is low fat and low carb. Ready in 20 minutes.
Weight Watchers Smoky Pork Chops
A flavorful grilled dinner with garlic powder, ground paprika, onion powder, seasoned salt, black pepper, Worcestershire sauce, and liquid smoke flavoring. 10 minute prep time and 25 minute cook time. 10 minutes to marinate, and 10 minutes to rest. These pork chops are low carb, with only 5.4 grams.
Weight Watchers Quick Herb Shrimp
A quick and easy sauteed seafood recipe that you make with olive oil, fresh lemon juice, lemon herb seasoning, parsley, salt, and pepper. Start to finish, this meal is ready in just 15 minutes so it's the perfect option for a last minute dinner, or a busy lunch time. Simple and delicious.
Weight Watchers Herbed Butter Fish
An easy skillet dinner made with the perfect blend of spices. Using mild white fish, butter, garlic powder, onion powder, dill weed, salt, and pepper, this meal is healthy and tasty. Low carb and gluten free. If you're looking for a healthy seafood recipe to add to your meal planning, this one is quick and easy, and is sure to be a favorite. Ready in 20 minutes.
Weight Watchers Avocado Shrimp Salad
A refreshing salad that's great for lunch or dinner. Made with shrimp, tomatoes, avocados, onion, and lime juice. The perfect summer salad. Quick and easy to make. Gluten Free.
Weight Watchers Spicy Pork Skewers
Quick and easy grilled pork with a spicy sauce of Teriyaki sauce, red wine vinegar, red pepper flakes, brown sugar, and vegetable oil. This tasty dinner is perfect for a weekend meal, game day, or when guests come to visit. Add your favorite vegetables and make kabobs, or serve them on the side. Ready in 27 minutes!
Weight Watchers Balsamic Chicken Thighs
Made with only 5 ingredients, this is a budget friendly, and super easy dinner. Made with skinless chicken thighs, salt, pepper, shallots, and balsamic vinegar. This one skillet meal is a family favorite in our house. Low carb and Keto friendly.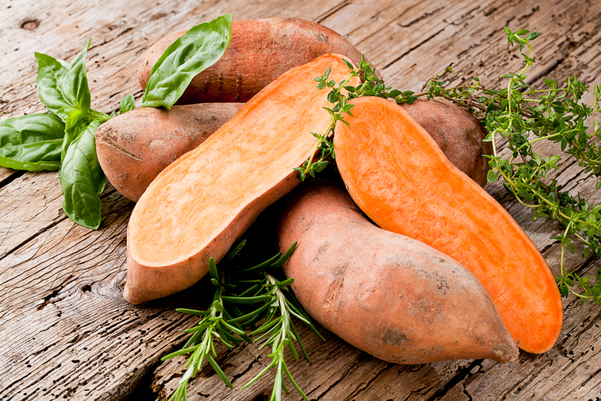 Need to make more or fewer servings?
On Desktop, hover over "Servings" # and move the slider to desired number of servings.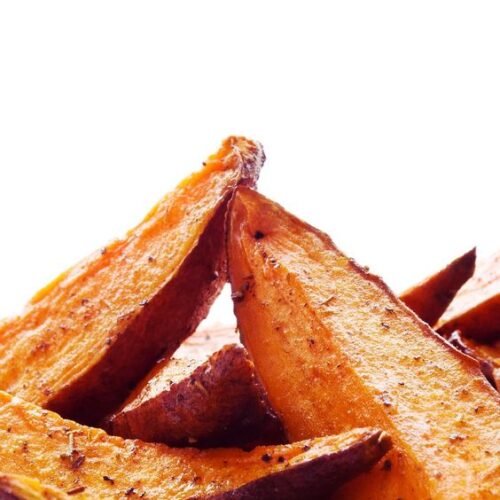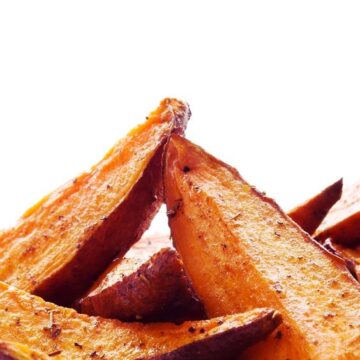 Weight Watchers Cajun Sweet Potato
Weight Watchers Cajun Sweet Potatoes Recipe. Weight Watchers Cajun Sweet Potatoes Recipe. A low fat side dish recipe that's great for the Fall season. Baked and Low Fat.
Instructions
In a small mixing bowl, add brown sugar, paprika, onion powder, black pepper, thyme, garlic powder, rosemary, and cayenne pepper.

Cut potatoes in half lengthwise. (Optional) You can also cut them in wedges if preferred.

Brush the cut sides with olive oil.

Rub seasoning over the olive oil.

Arrange potatoes on a baking sheet

In preheated oven, bake approx 1 hour or until potatoes are tender. (Note) If you cut in wedges, the cooking time may be less, check after 30 or 40 minutes.
Notes
MyWW Points:

5 Blue Plan

and

8 Green Plan
5 WW Freestyle Points 8 Smart Points
We are not associated with Weight Watchers/WW in any way. Double check points on their official calculator.
Nutrition
Calories:
229
kcal
Carbohydrates:
49.1
g
Protein:
4.8
g
Fat:
2.3
g
Sodium:
83
mg
Potassium:
1107
mg
Fiber:
7.9
g
Sugar:
16
g
Calcium:
93
mg
Iron:
2
mg
You May Also Like:
---
---