Weight Watchers Truffle Salt Seared Sea Scallops Recipe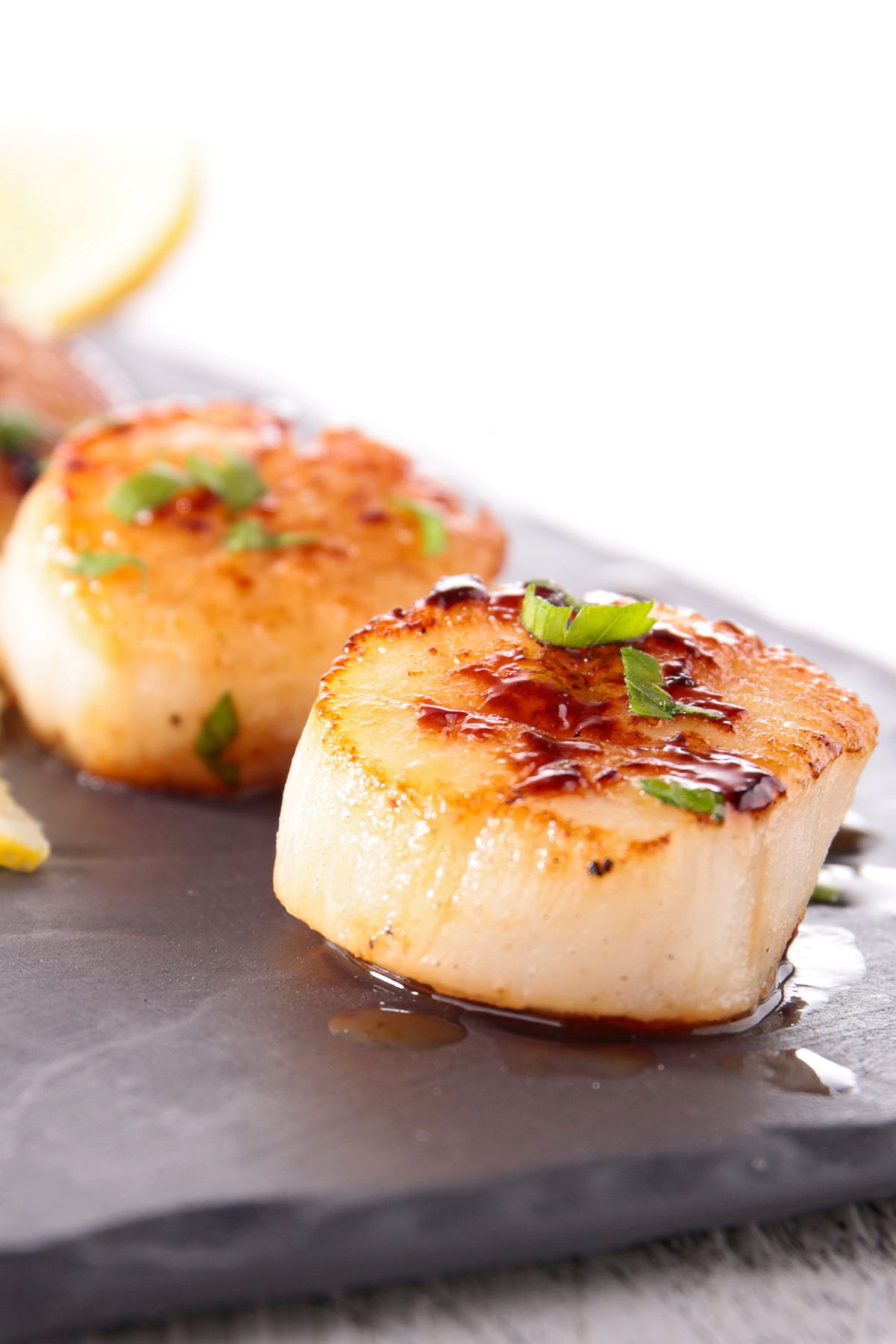 Weight Watchers Truffle Salt Seared Sea Scallops Recipe. Indulging in a delicious seafood dish doesn't always have to involve breaking the bank or straying from your health goals. This recipe is the perfect solution.
These succulent scallops are not only easy to make, but they're also low in calories and high in protein, making them an excellent choice for anyone watching their weight or looking for a healthier meal option.
The truffle salt seasoning adds a unique, gourmet flavor to the scallops that will have your taste buds dancing with joy.
Searing the scallops ensures they develop a crispy crust while maintaining their juicy tenderness. Served with a squeeze of lemon juice and a sprinkle of fresh chives, these scallops are a truly elevated dining experience.
This recipe is simple and straightforward, perfect for a quick weeknight dinner or a special occasion. You can prepare it with minimal effort, but your guests will think you spent hours in the kitchen.
The recipe is also versatile, allowing you to experiment with different herbs and seasonings to suit your taste preferences.


Weight Watchers Points

1 Point®

MyWW Points: 1 Blue Plan and 1 Green Plan


Related Recipes

Weight Watchers Broiled Scallops

Weight Watchers Garlic Lemon Scallops

Weight Watchers Clams And Garlic




We add new recipes almost every day, so check back often!

We are not affiliated with Weight Watchers/WW in any way. We just like creating healthier recipe options. We do not give any advice on diet or eating habits. Please consult a doctor before changing your diet.
Points® are a trademark of the WW corporation, double check Points® on their official calculator.

Affiliate Disclosure: Some links may be affiliate links where I make a small commission if you purchase anything after clicking a link. There is no additional cost to you. As an Amazon Associate I earn from qualifying purchases.
Love wine? Check out this cute wine glass! The Weight Watchers Points Stemless Wine Glass. 3 Points, 5 Points, Who Cares?

Fun but practical! Measurements are at 4 ounces, 7 ounces, and 10 ounces. Don't forget to convert the points to your WW Personal Points for your individual plan.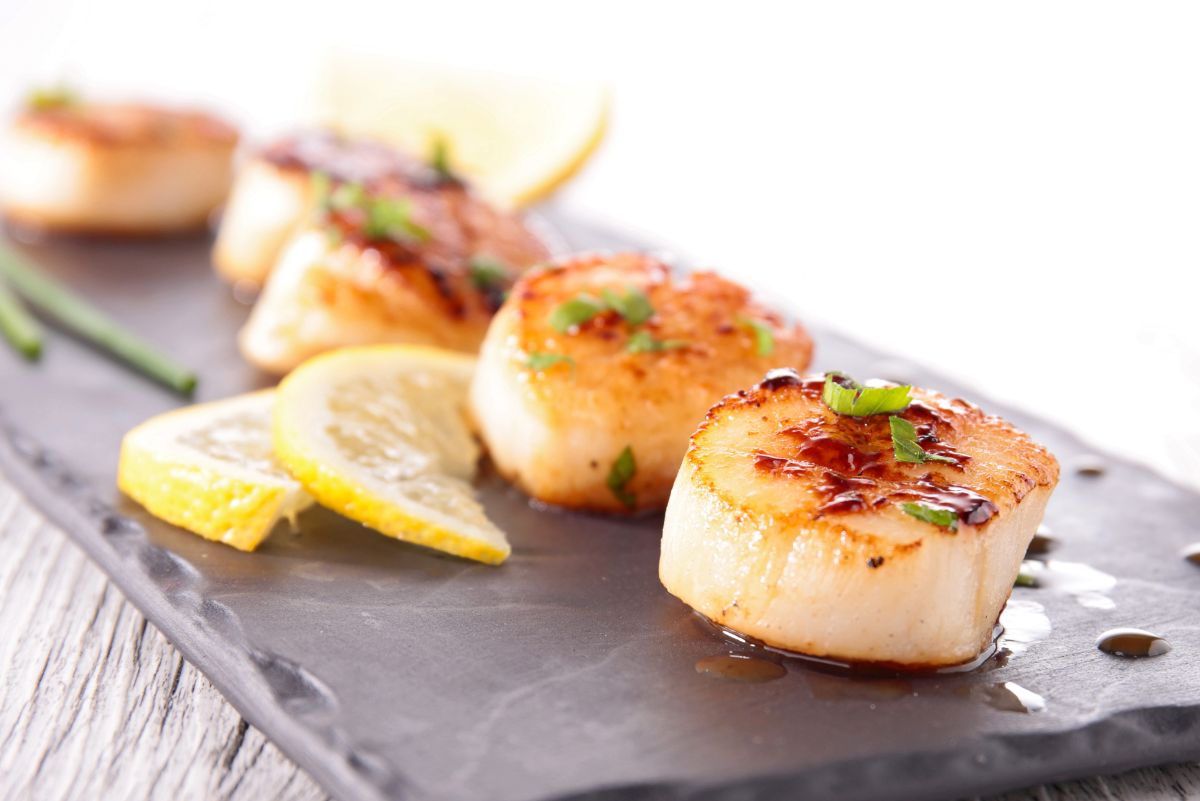 If you're interested in seeing the tools and equipment we use in our kitchen, we have them posted here.

Need to make more or fewer servings?
On Desktop, hover over "Servings" # and move the slider to desired number of servings.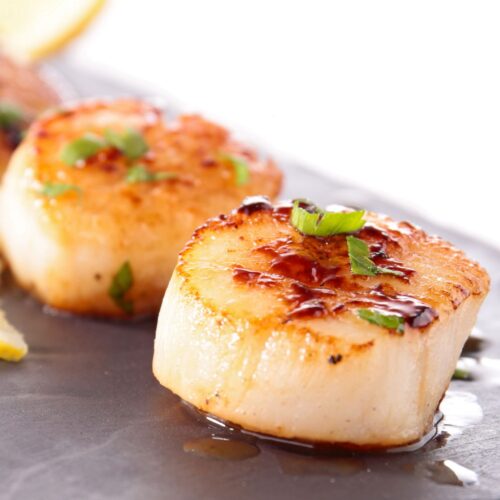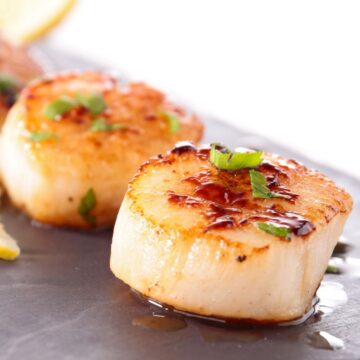 Weight Watchers Truffle Salt Seared Sea Scallops
Weight Watchers Truffle Salt Seared Sea Scallops. A quick and easy seafood appetizer, or dinner that's ready in just 20 minutes. Great for your next dinner party.
Instructions
Heat ½ tablespoon of oil in a large pan until it's hot.

Season 1 lb of scallops on both sides with salt and pepper.

Add the scallops to the pan, making sure they have plenty of space around them to sear.

Cook the scallops without disturbing them for about 2 minutes or until the undersides are browned.

Carefully turn the scallops and cook the other side for another 2 minutes or until browned.

Remove the scallops from the pan and place them on a plate.

Sprinkle truffle salt over the scallops.

Cut the lemon in half and squeeze the juice over the scallops.

Garnish with chopped chives, if desired.
Notes
Serving size: 6 scallops 
1 Point®
MyWW Points: 1 Blue Plan and 1 Green Plan
1 WW Smart Points
We are not associated with Weight Watchers/WW in any way. Double check points on their official calculator.
Nutrition
Calories:
16
kcal
Carbohydrates:
0.05
g
Protein:
0.1
g
Fat:
2
g
Saturated Fat:
0.2
g
Polyunsaturated Fat:
0.2
g
Monounsaturated Fat:
1
g
Cholesterol:
0.1
mg
Sodium:
2
mg
Potassium:
3
mg
Fiber:
0.02
g
Sugar:
0.01
g
Vitamin A:
33
IU
Vitamin C:
0.4
mg
Calcium:
1
mg
Iron:
0.03
mg
You May Also Like:
---
---