Weight Watchers Slow Cooker Teriyaki Chicken Recipe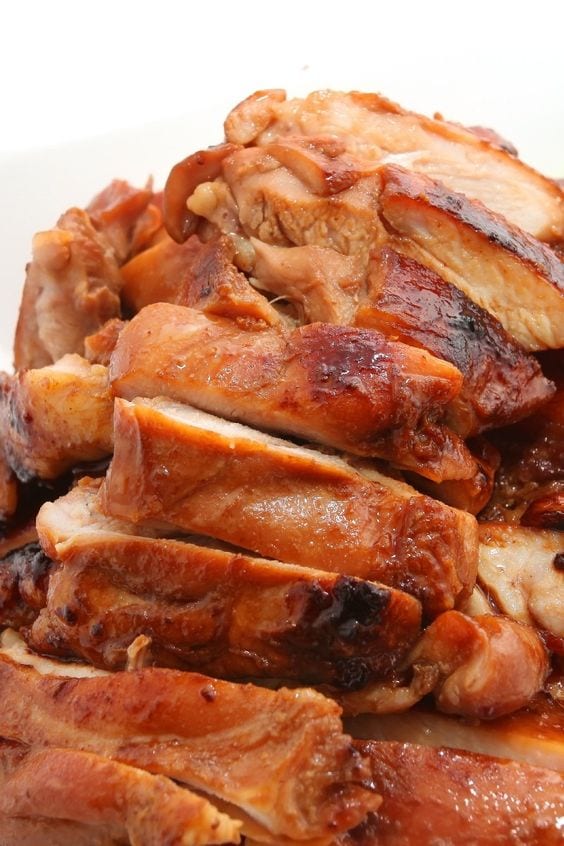 Weight Watchers Slow Cooker Teriyaki Chicken Recipe. One of the great things about a slow cooker is that it does all the work for you. Simply throw in your ingredients, set the timer, and come back to a delicious meal.

This recipe is a perfect example. Tender boneless, skinless chicken breasts are simmered in a homemade teriyaki sauce, resulting in a dish that is full of flavor. Since it's made in the slow cooker, it's also super easy to prepare.

When the timer goes off, you'll have a delicious meal that is sure to please the whole family.

This is a super easy 4 ingredient dinner that takes just a couple of minutes to get going. Just toss it in the Slow Cooker, and stir once!

My family loves this recipe! It has become a game day tradition in our house!

With only 319 calories, you can feast without guilt!


Weight Watchers Points

7 Points®

MyWW Points: 6 Blue Plan and 9 Green Plan



Related Recipes
Weight Watchers Key West Chicken.

Weight Watchers Chicken And Avocado Nachos

Weight Watchers Parmesan Chicken



We add new recipes almost every day, so check back often!

We are not affiliated with Weight Watchers/WW in any way. We just like creating healthier recipe options. We do not give any advice on diet or eating habits. Please consult a doctor before changing your diet.
Points® are a trademark of the WW corporation, double check Points® on their official calculator.

Affiliate Disclosure: Some links may be affiliate links where I make a small commission if you purchase anything after clicking a link. There is no additional cost to you. As an Amazon Associate I earn from qualifying purchases.
Love wine? Check out this cute wine glass! The Weight Watchers Points Stemless Wine Glass. 3 Points, 5 Points, Who Cares?

Fun but practical! Measurements are at 4 ounces, 7 ounces, and 10 ounces. Don't forget to convert the points to your WW Personal Points for your individual plan.
Featured Ingredients
Honey

Honey has been used as a sweetener for thousands of years, and it has a number of unique properties that make it ideal for baking and cooking.

Unlike refined sugar, honey is packed with nutrients and antioxidants that can benefit your health.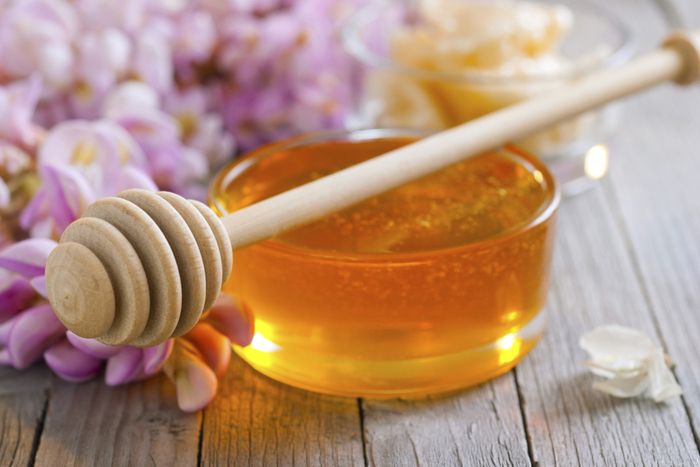 Soy Sauce

Soy sauce is a staple of Asian cuisine, and it has been used for centuries to add flavor to food. Made from fermented soybeans, soy sauce is salty, savory, and umami-rich.

It is an essential ingredient in many dishes, from simple stir-fries to elaborate sushi rolls. Soy sauce is also versatile; it can be used as a marinade, a dipping sauce, or a finishing touch.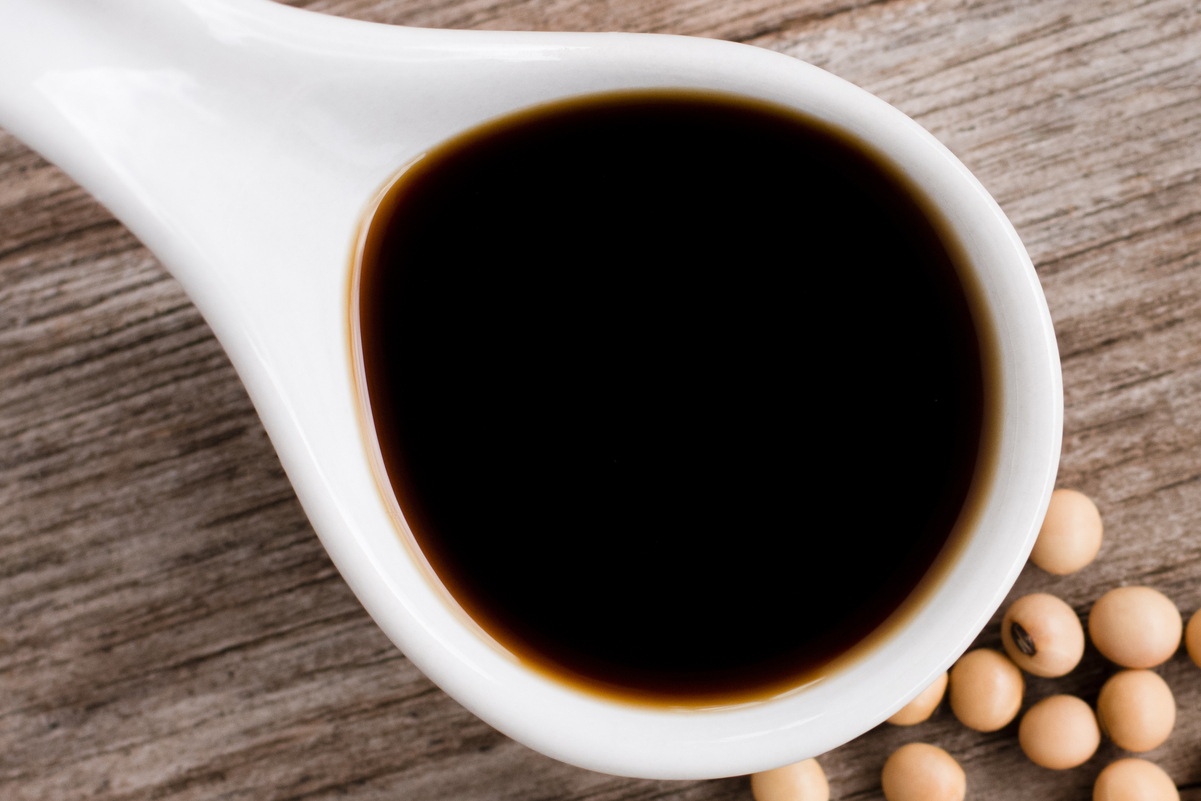 What to serve with

Weight Watchers Healthy Vegetable Stir-Fry
This dish is made with broccoli, dry sherry, vegetable broth, soy sauce, cornstarch, vegetable oil, ginger, red pepper flakes, carrots, asparagus, water chestnuts, and shiitake mushrooms.

Weight Watchers Stir-Fry Green Beans
A quick Chinese side dish recipe made in a wok with vegetable oil, green beans, fresh ginger root, garlic, salt, black pepper, and black bean sauce.

Best Weight Watchers Southern Biscuits
There's nothing like a warm, flaky biscuit straight out of the oven.

Simple Weight Watchers Roasted Cabbage Wedges
This quick and easy side dish recipe is ready in just 35 minutes.

Weight Watchers Vegetable Fried Rice
This Chinese side dish is ready in 24 minutes.

Weight Watchers Skillet Parmesan Potatoes
A quick and easy side dish recipe that's ready in 25 minutes.

Weight Watchers Cauliflower Rice
A quick and easy, healthy side dish recipe.

Weight Watchers Grilled Honey Pineapple
Made with honey, butter, salt, and red pepper sauce.




Don't have a Slow Cooker? This is the one we use, and recommend.


If you're interested in seeing the tools and equipment we use in our kitchen, we have them posted here.

Need to make more or fewer servings?
On Desktop, hover over "Servings" # and move the slider to desired number of servings.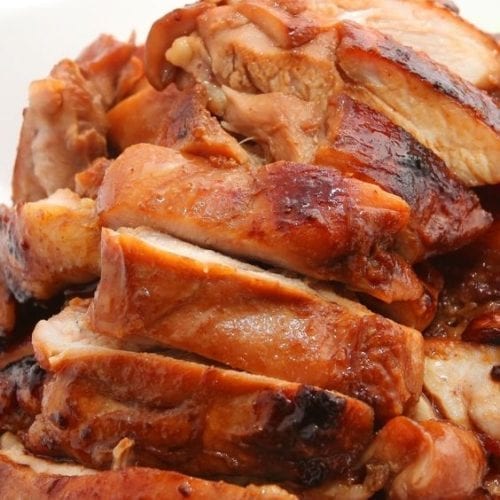 Weight Watchers Slow Cooker Teriyaki Chicken
Weight Watchers Slow Cooker Teriyaki Chicken Recipe with boneless skinless chicken breast, soy sauce, honey, and garlic cloves. An easy and healthy recipe for a weeknight, or weekend dinner. 6 WW Freestyle Points and 9 Smart Points.
Ingredients
Instructions
Place chicken, honey, garlic, and soy sauce in slow cooker. Turn on slow cooker to low setting and cover.

Cook 2 hours then stir. Cook additional 2 hours (4 hours total)

Remove garlic, and serve.
Notes
7 Points®
MyWW Points: 6 Blue Plan and 9 Green Plan
We are not associated with Weight Watchers/WW in any way. Double check points on their official calculator.
Nutrition
Serving:
243
g
Calories:
318.2
kcal
Carbohydrates:
25.1
g
Protein:
42.9
g
Fat:
4.9
g
Saturated Fat:
1.1
g
Cholesterol:
121.1
mg
Fiber:
0.3
g
Sugar:
23.6
g
You May Also Like:
---
---