Weight Watchers Mexican Chimichangas Recipe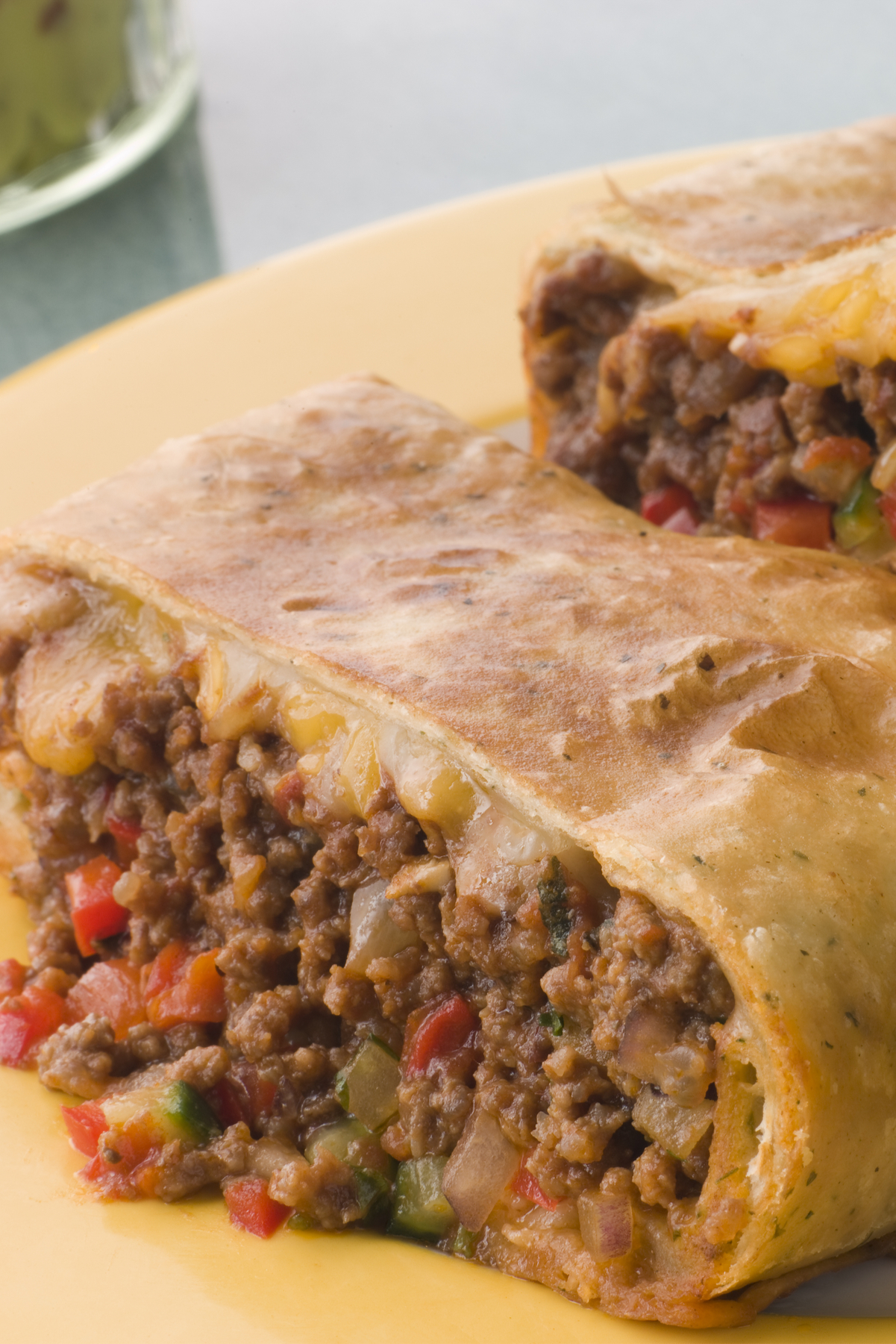 Weight Watchers Mexican Chimichangas Recipe. Chimichangas are a delicious, hearty Mexican-style dish that can easily be made WW friendly.
The traditional recipe calls for ground beef, but ground turkey makes a great substitute. These chimichangas are a great option for a healthy, satisfying meal.
You will make this dish with ground turkey, onion, garlic, chili powder, cumin, oregano, green chilies, cheddar cheese, and tortillas.
This healthier version of the classic dish is just as delicious. It's the perfect choice when you are craving a hearty, comfort food dinner.


What are Chimichangas
A chimichanga is a deep-fried burrito that is popular in Tex-Mex cuisine. The dish is thought to have originated in the state of Arizona, and it typically includes a flour tortilla filled with meat, beans, and cheese. Chimichangas can be served with a variety of sauces, but they are often served with sour cream or salsa.
Regardless of its origins, the chimichanga has become a staple of Tex-Mex cuisine, and it can now be found on menus across the United States.


Weight Watchers Points

MyWW Points: 6 Green Plan
6 WW Smart Points

Personal Points will vary based on your individual plan.


Related Recipes
We have more Weight Watchers Mexican Recipes here,

more Weight Watchers Turkey Recipes here,

and more Weight Watchers Dinner Recipes here!



We add new recipes almost every day, so check back often!

We are not affiliated with Weight Watchers/WW in any way. We just like creating healthier recipe options. We do not give any advice on diet or eating habits. Please consult a doctor before changing your diet.
Double check points on the official calculator.

Affiliate Disclosure: Some links may be affiliate links where I make a small commission if you purchase anything after clicking a link. There is no additional cost to you. As an Amazon Associate I earn from qualifying purchases.
Love wine? Check out this cute wine glass! The Weight Watchers Points Stemless Wine Glass. 3 Points, 5 Points, Who Cares?

Fun but practical! Measurements are at 4 ounces, 7 ounces, and 10 ounces. Don't forget to convert the points to your WW Personal Points for your individual plan.
Featured Ingredients
Tomato Sauce
Tomato sauce is a popular condiment made from tomatoes, onions, garlic, and a variety of other spices. It is used on a variety of dishes, including pasta, pizza, and chicken.

There are many different recipes for tomato sauce, but the basic ingredients are usually the same. Tomatoes are cooked down into a pulp, and then the other ingredients are added and simmered until they are all well blended.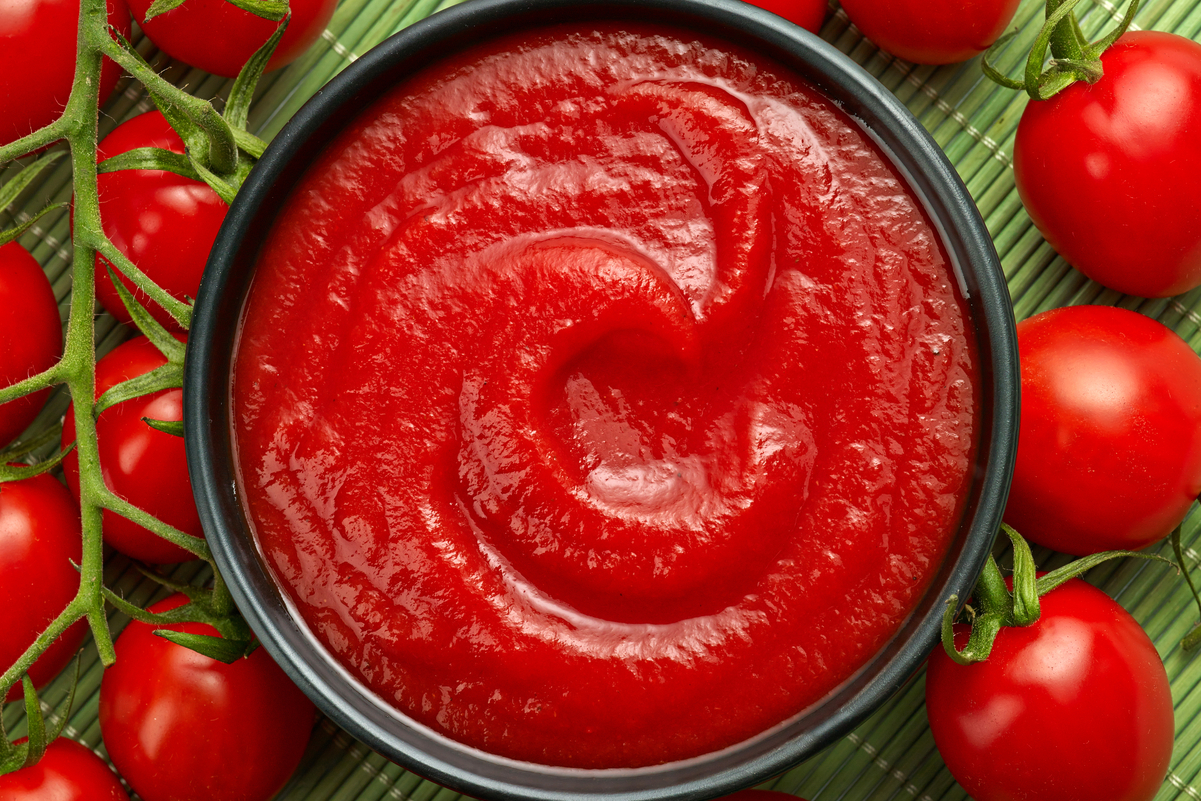 Flour Tortillas
Check out our recipe for Homemade Weight Watchers Flour Tortillas.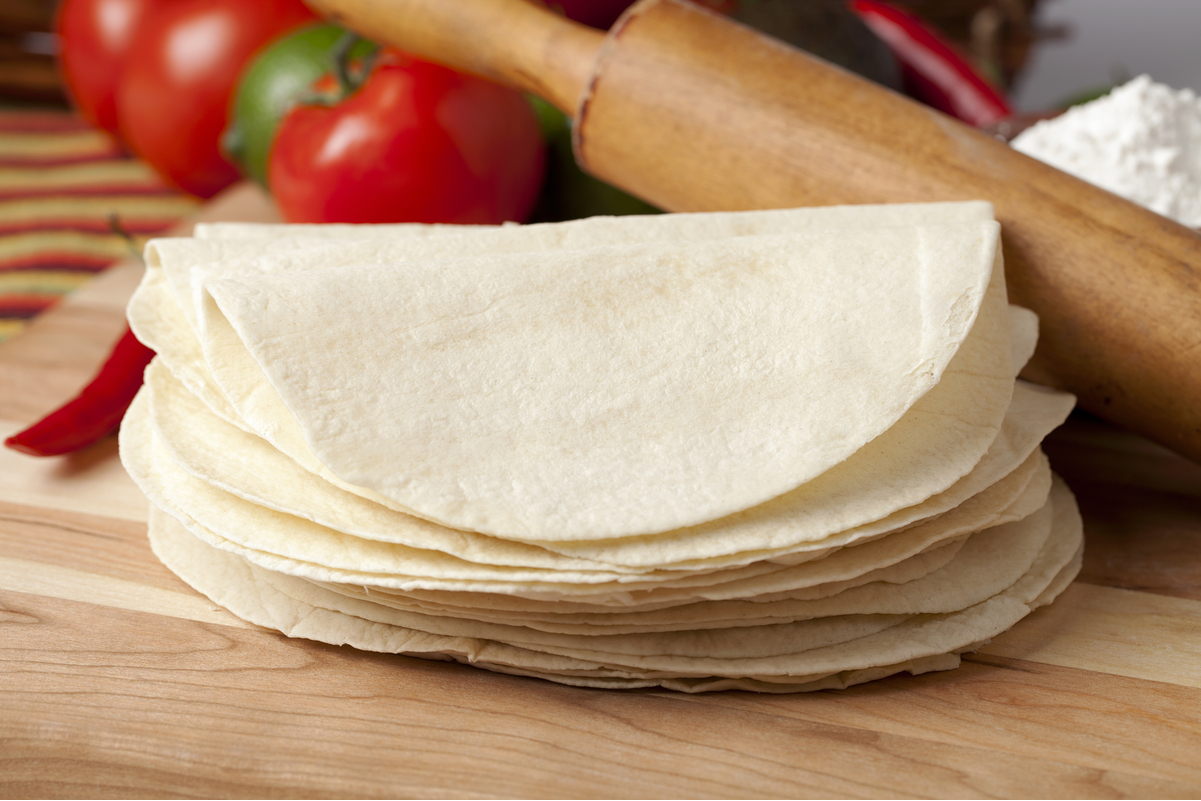 What to serve with
Weight Watchers Homemade Flour Tortillas
Only 5 ingredients that you probably already have on hand.

Weight Watchers Spanish Rice
This is a great side dish. It's easy, and delicious! Ready in 30 minutes!

Weight Watchers Mexican Pico De Gallo
This dish is made up of tomatoes, onion, garlic, jalapeno pepper and fresh cilantro all mixed together for a burst of flavor!

Weight Watchers Black Bean Salad
A super easy Mexican Side Dish recipe with corn, pimentos, tomatoes, bell pepper, avocado, onion, jalapeno peppers, cilantro, lime juice, Italian salad dressing, and cilantro.

Weight Watchers Baked Jalapeno Poppers
Using light cream cheese, low fat cheddar cheese, fat free mayonnaise, egg substitute, and Panko breadcrumbs.

Weight Watchers Mexican Wedding Cookies
A quick and easy 26 minute dessert with 4 Smart Points.

Weight Watchers Cinnamon Cappuccino With Non-Fat Milk
Quick and easy 10 minute recipe.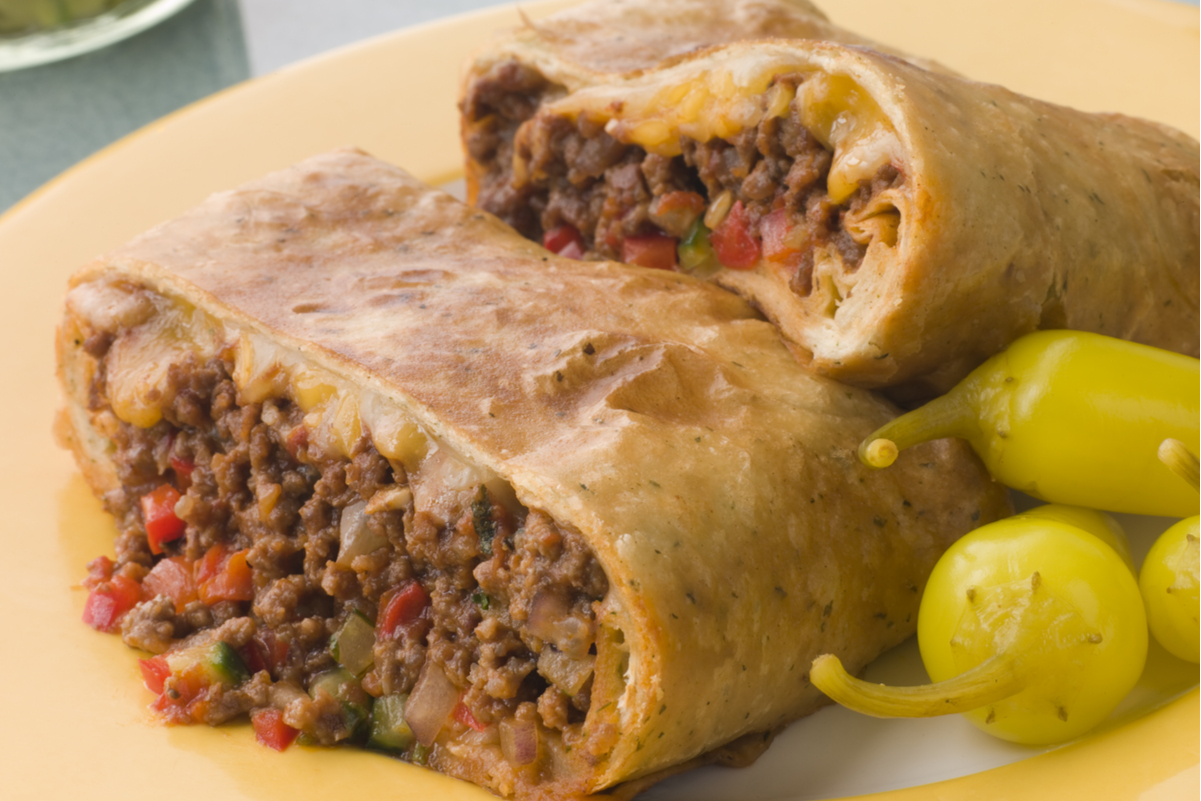 If you're interested in seeing the tools and equipment we use in our kitchen, we have them posted here.

Need to make more or fewer servings?
On Desktop, hover over "Servings" # and move the slider to desired number of servings.

If you make this recipe, comment below with what your Personal Points came to so others can see the range of points.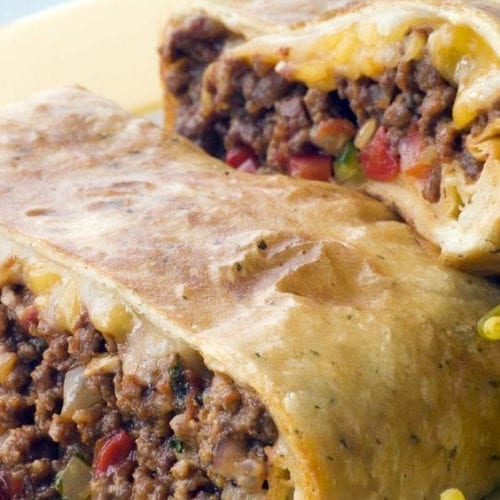 Weight Watchers Mexican Chimichangas
Weight Watchers Mexican Chimichangas Recipe with ground turkey,. Only 95 calories, and 2 WW Smart Points (Green Plan)
Instructions
Prepare a nonstick baking sheet by spraying with Pam cooking spray. Set aside.

Prepare a non-stick skillet with Pam cooking spray. Place on stove on medium/high heat. In the skillet, add onion, garlic, turkey, chili powder, cumin, and oregano. Cook approx 6 minutes or until turkey is browned. Break up turkey while cooking.

Stir in chilies and tomato sauce. Bring to a boil. Reduce heat and simmer uncovered for approx 5 minutes until sauce thickens a little. Remove from heat. Stir in cheese.

Wrap tortillas in foil, warm in preheated oven for approx.10 minutes.

Place ½ cup of mixture in the center of the tortilla, fold in the sides, roll to close. Place seam side down on baking sheet. Repeat with the rest of the tortillas. Lightly spray the top of each tortilla with cooking spray.

Bake in preheated oven for approx 20 minutes or until crispy and golden brown.
Notes
MyWW Points: 6 Green Plan
6 WW Smart Points
Personal Points will vary based on your individual plan.
We are not associated with Weight Watchers/WW in any way. Double check points on their official calculator.
Nutrition
Serving:
146
g
Calories:
94.7
kcal
Carbohydrates:
7
g
Protein:
15.3
g
Fat:
2
g
Saturated Fat:
3.8
g
Cholesterol:
35.2
mg
Sodium:
375.5
mg
Fiber:
2
g
Sugar:
3.8
g
You May Also Like:
---
---