Homemade Weight Watchers English Muffins Recipe
Homemade Weight Watchers English Muffins Recipe. Making your own English muffins is a fun baking project.

These delicious muffins are perfect for breakfast or as a snack, and they can be customized with your favorite toppings. Plus, making them at home is much cheaper than buying them from the store.

An American classic breakfast, or brunch recipe.

This made from scratch bread takes some time to make, but they are worth it. Made with milk, sugar, active dry yeast, water, flour, shortening, and salt.

You make these on your griddle to make them a little crispy on the outside, and soft and fluffy on the inside.

It may seem intimidating, and that there are a lot of steps, but I break it down to make it easier to follow. There is a lot of rising time, but the
What are English Muffins
English muffins are a type of bread that is popular in the United States.

They are made with flour, milk, and yeast, and they are typically toasted before being served.

English muffins can be eaten with butter or jam, or they can be used to make sandwiches. Some people also like to use them as a replacement for bagels.
Weight Watchers Points
MyWW Points: 6 Green Plan
6 WW Smart Points
Related Recipes
Weight Watchers French Bread Rolls

Weight Watchers Easy Dinner Rolls

Weight Watchers Mayonnaise Biscuits



We are not affiliated with Weight Watchers/WW in any way.
Double check points on the official calculator.

Affiliate Disclosure: Some links may be affiliate links where I make a small commission if you purchase anything after clicking a link. There is no additional cost to you. As an Amazon Associate I earn from qualifying purchases.
Love wine? Check out this cute wine glass. The Points Glass Stemless Wine Glass. 3 Points, 5 Points, Who Cares

Fun but practical! The measurements are at 4 ounces, 7 ounces, and 10 ounces.
Featured Ingredients
Active Dry Yeast
What is active dry yeast? It is a form of dried yeast that is made from compressed baker's yeast. The drying process removes the water, while the compression process flattens and ruptures the cells. This increases the surface area and allows more contact with the air, which helps to activate the yeast.

Active dry yeast can be stored for long periods of time and can be reactivated by adding it to warm water. It is commonly used in baking applications.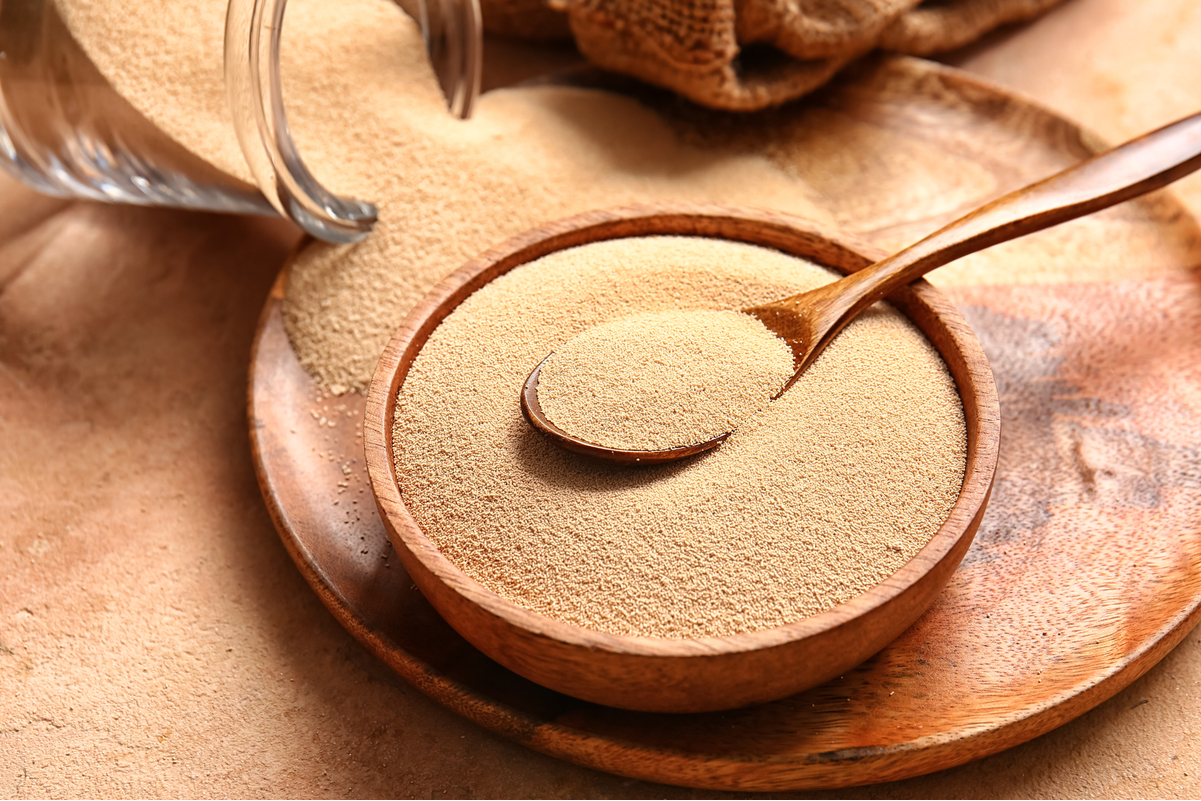 All-Purpose Flour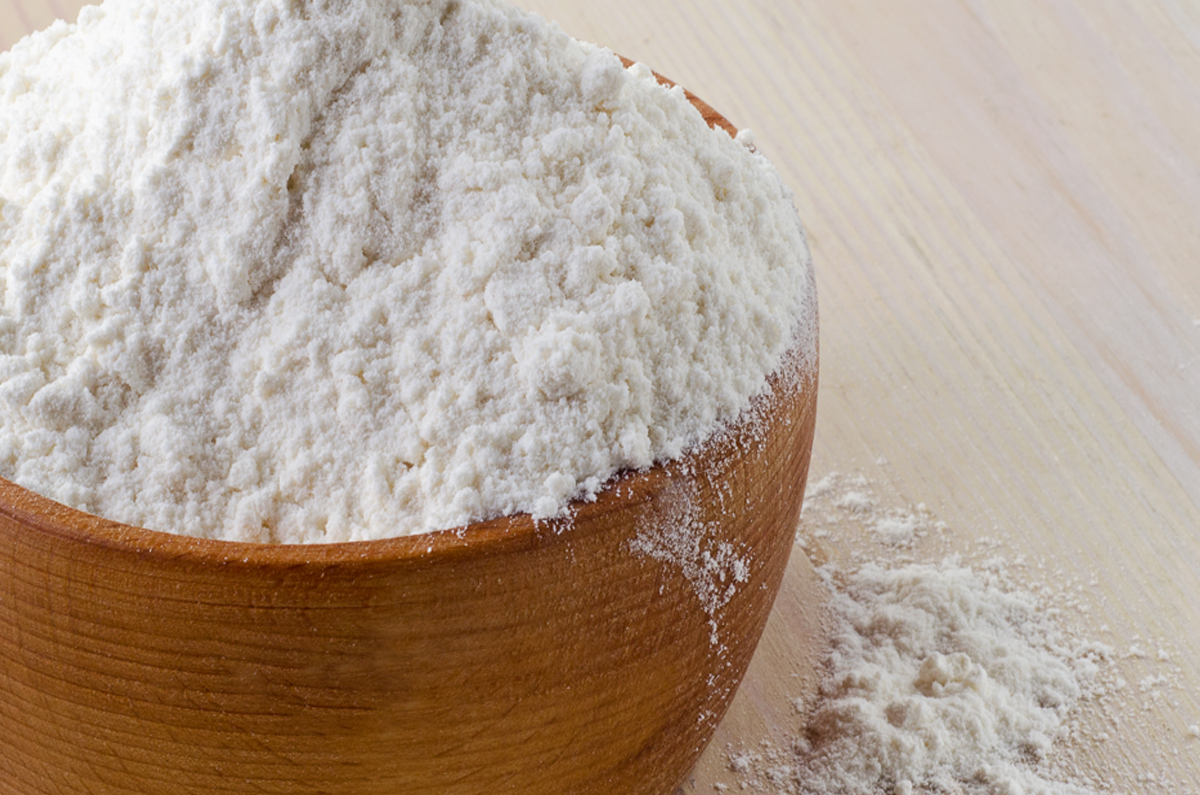 What to serve with
Weight Watchers Homemade Apple Butter
Made with only 5 ingredients: Apples, sugar, ground cinnamon, ground cloves, and salt.

Weight Watchers Honey Lavender Butter
A super easy recipe that will take your butter up a notch.

Weight Watchers Pumpkin Butter
Pumpkin puree, apple juice, ginger, cloves, cinnamon, nutmeg, and sugar.

Weight Watchers Scrambled Eggs With Tomatoes
An easy and tasty breakfast, brunch, or dinner option.

Weight Watchers Eggs Benedict
This classic breakfast or brunch recipe is delicious and ready in 20 minutes.

Weight Watchers Ham And Cheese Omelet
A quick and easy breakfast, brunch, or dinner recipe that you will have ready in 15 minutes.

Weight Watchers Bacon Egg Cups
A fun breakfast or brunch recipe that's great when you have a lot of people, or just a few.

Weight Watchers Poached Eggs With Tomato Sauce
A quick and easy 15 minute breakfast, lunch, or dinner.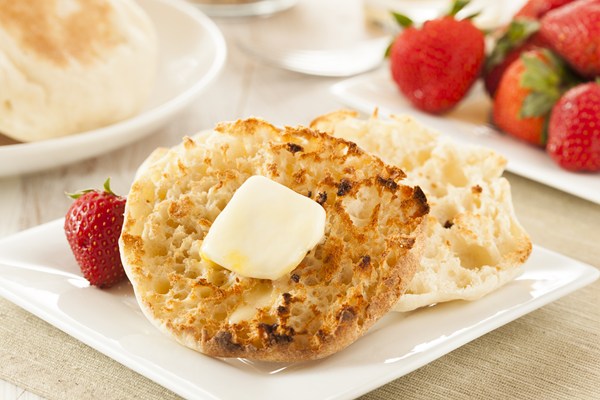 Need to make more or fewer servings?
On Desktop, hover over "Servings" # and move the slider to desired number of servings.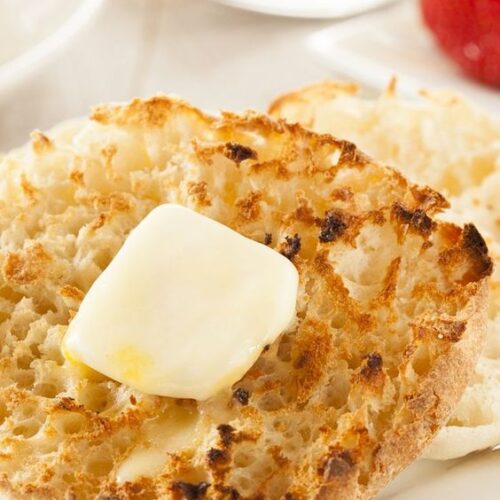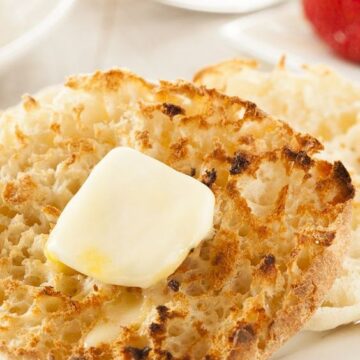 Homemade Weight Watchers English Muffins
Homemade Weight Watchers English Muffins Recipe. An American classic breakfast, or brunch recipe. This made from scratch bread takes some time to make, but they are worth it.
Instructions
Prepare a large mixing bowl, by greasing.

In a small saucepan, add milk, and heat until it begins to bubble.

Take saucepan off of heat. Stir in sugar until it has dissolved. Set aside to cool until lukewarm.

In the meantime, in a small mixing bowl, add warm water, and yeast. Stir to mix, and set aside approximately 10 minutes, or until it becomes creamy.

In a large mixing bowl, add lukewarm milk, 3 cups of flour, melted shortening, and the yeast mixture. Beat mixture until smooth.

Add in salt, and the other 3 cups of flour. You may need less flour, so add a little at a time until you get a soft dough.

Knead dough, then place the dough in the prepared, greased bowl.

Cover bowl with waxed paper, and set aside to rise.

Punch down dough. Roll out to approximately ½ inch thick.

Let stand for approximately 15 to 20 minutes to rise again.

On a flat surface, layout waxed paper, and sprinkle cornmeal on it.

Using a biscuit cutter, cut out rounds. Place on prepared waxed paper.

Dust cornmeal on top of rounds.

Cover rounds with waxed paper, and let rise for approximately ½ hour.

In the meantime, grease, and heat griddle to medium heat.

On the prepared griddle, in batches, cook rounds for approximately 10 minutes, per side.

Place cooked English Muffins on a cooking rack to fully cool.

When fully cooled, store in an airtight container.
Notes
MyWW Points: 6 Green Plan
6 WW Smart Points
We are not associated with Weight Watchers/WW in any way. Double check points on their official calculator.
Nutrition
Calories:
190
kcal
Carbohydrates:
34
g
Protein:
4.9
g
Fat:
3.5
g
Saturated Fat:
1
g
Cholesterol:
1
mg
Sodium:
136
mg
Potassium:
73
mg
Fiber:
1.2
g
Sugar:
2
g
Calcium:
23
mg
Iron:
2
mg
You May Also Like:
---
---