WW Instant Pot Beef Beer Brisket
This WW Instant Pot Beef Beer Brisket is a super easy and flavorful way to make a delicious brisket in your pressure cooker.

This Weight Watchers Friendly recipe is perfect for a weeknight meal or for entertaining, and it's kid friendly. This dish is hearty and flavorful.

This meal is made in your pressure cooker with garlic powder, smoked paprika, brown sugar, salt, chipotle powder, oregano, cumin, lean beef brisket, beer, barbecue sauce, cider vinegar, and Worcestershire sauce.
Weight Watchers Points
MyWW Points: 8 Green Plan
8 WW Smart Points
How many Personal Points is it on your plan?
What is Brisket
If you're a fan of barbecue, then you've probably heard of brisket. But what is it, exactly? Brisket is a cut of beef that comes from the breast or lower chest area of the cow.

It's a tough cut of meat, which means it needs to be cooked slowly in order to break down the collagen and connective tissue. When done right, brisket is juicy, tender, and flavorful.
Related Recipes
Weight Watchers Slow Cooker Roast Beef

Weight Watchers Hearty Yankee Pot Roast

Weight Watchers Slow Cooker Italian Pot Roast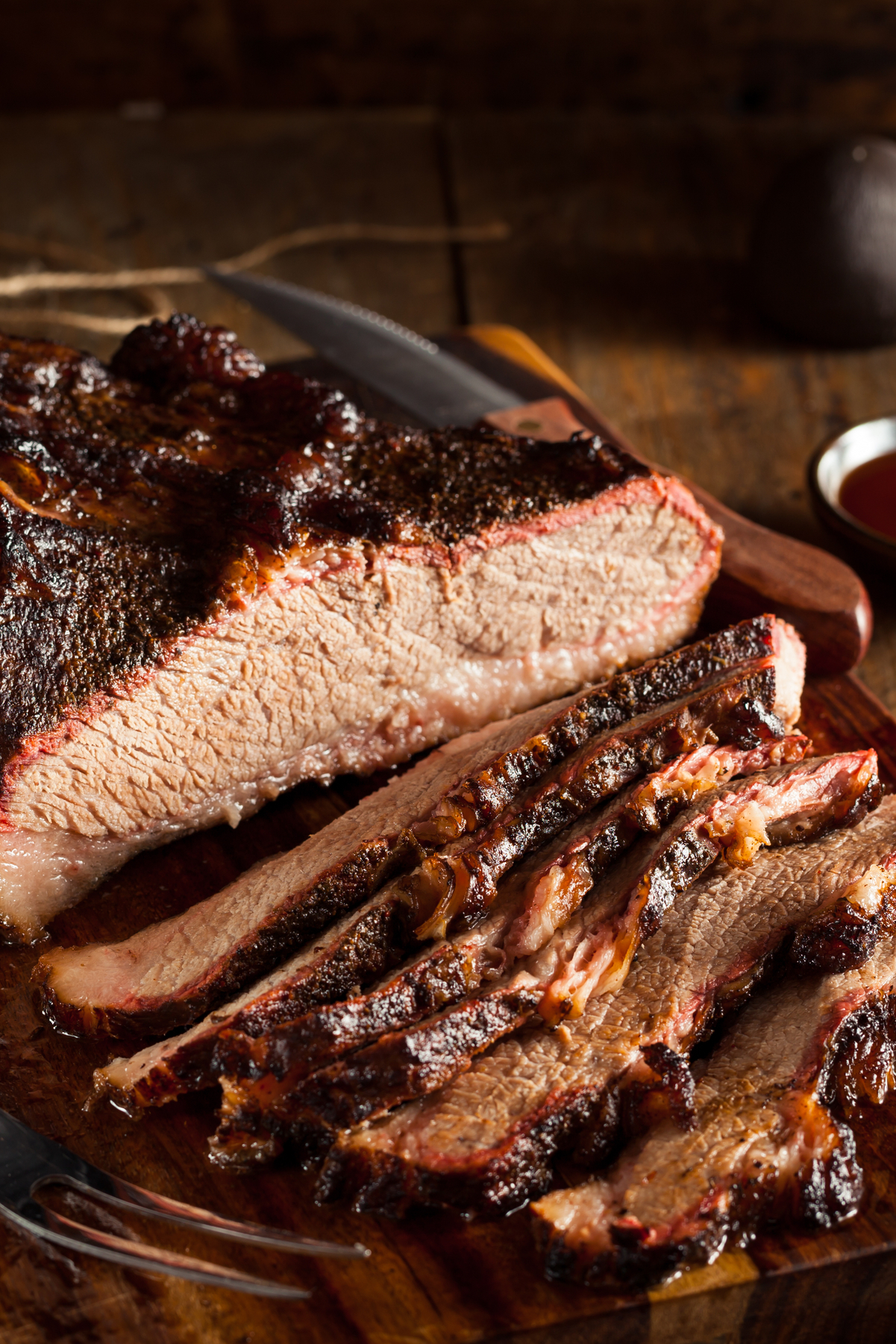 We add new recipes almost every day, so check back often!

We are not affiliated with Weight Watchers/WW in any way. We just like creating healthier recipe options. Please consult a doctor before changing your eating habits.
Double check points on the official calculator.

Affiliate Disclosure: Some links may be affiliate links where I make a small commission if you purchase anything after clicking a link. There is no additional cost to you. As an Amazon Associate I earn from qualifying purchases.
Love wine? Check out this cute wine glass! The Weight Watchers Points Stemless Wine Glass. 3 Points, 5 Points, Who Cares?

Fun but practical! Measurements are at 4 ounces, 7 ounces, and 10 ounces. Don't forget to convert the points to your WW Personal Points for your individual plan.
What to serve with
Weight Watchers Garlic Sour Cream Mashed Potatoes
Made with garlic cloves, russet potatoes, fat-free sour cream, olive oil, salt, and pepper.

WW Air Fryer Hasselback Potatoes
This easy and delicious recipe is perfect when you are looking for a healthy side dish to serve with your dinner.

Weight Watchers Cajun Sweet Potatoes
This vegetable side dish is made with paprika, onion powder, black pepper, dried thyme, garlic powder, dried rosemary, cayenne pepper, olive oil, and a little bit of brown sugar.

Cheesy Weight Watchers Loaded Cauliflower
This healthier alternative features the same flavors as your favorite loaded potatoes, but with a fraction of the carbs. Plus, it's a great way to sneak some extra veggies into your diet.

Simple Weight Watchers Instant Pot® Brussels Sprouts
This quick and easy vegetable side dish is ready in just 26 minutes.

Weight Watchers Roasted Garlic Lemon Broccoli
A fantastic side dish that is low in points, full of flavor, and quick and easy to make.

Weight Watchers Broccoli And Cauliflower Casserole
This easy recipe is made with onions, butter, flour, garlic salt, black pepper, cream cheese, milk, breadcrumbs, Italian seasoning, and grated Parmesan cheese.

Weight Watchers Grilled Parmesan Zucchini
A quick and easy side dish recipe made with fresh zucchini, butter, garlic, fresh parsley, and parmesan cheese.
Featured Ingredients
What is Smoked Paprika
Smoked paprika is a spice made from grinding up dried red peppers. It has a smoky, slightly sweet flavor that's perfect for adding to soups, stews, and other dishes. smoked paprika is also great for jazzing up roasted vegetables or grilled meat.

You can find smoked paprika at most grocery stores, and it's also available online. So next time you're looking to add a little something special to your dish, give smoked paprika a try!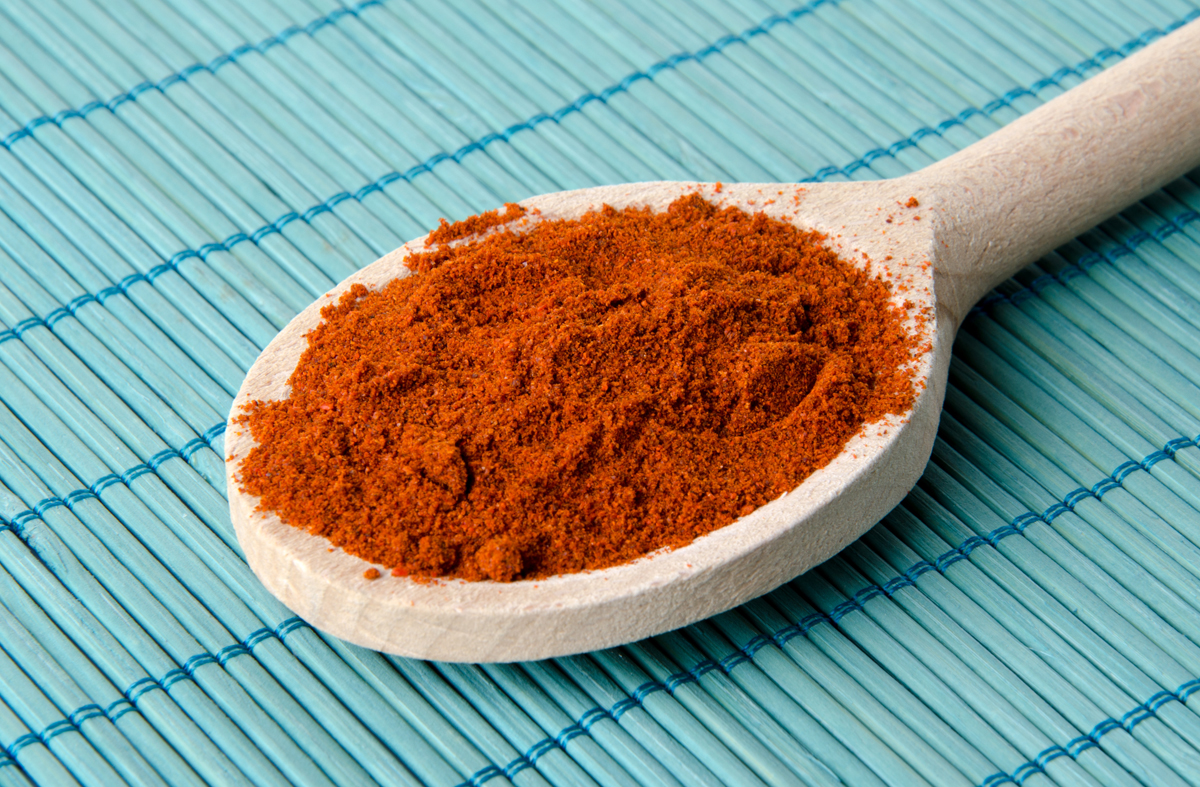 What is Oregano
Oregano is a plant that is part of the mint family. It is native to warm climates and has been used for centuries as a culinary herb.

Oregano has a strong, pungent flavor and is often used in Italian and Greek dishes.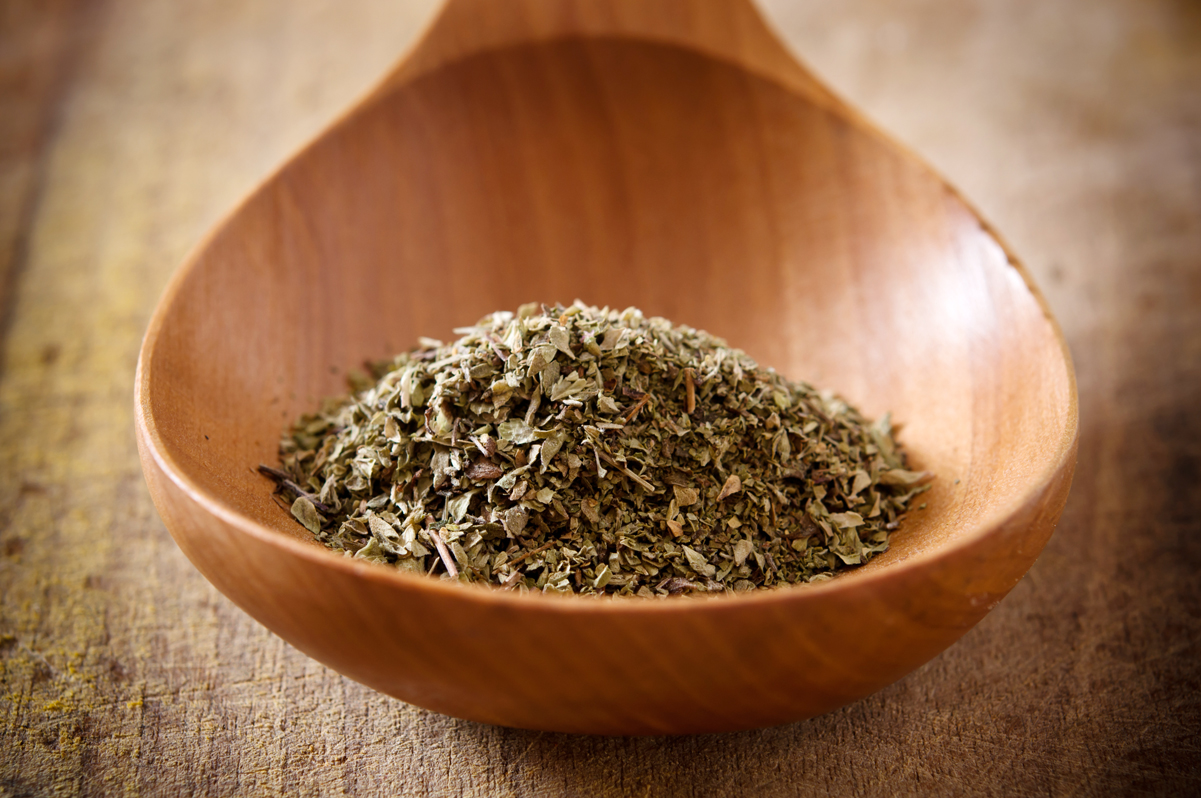 Equipment
This recipe uses an Air Fryer. If you don't have an Air Fryer, this is the one we use, and recommend:
This recipe also instructs using a Fat Separator. If you don't have one, you can spoon off the fat, or we suggest this Fat Separator: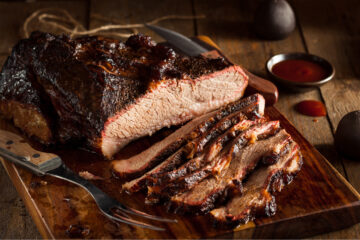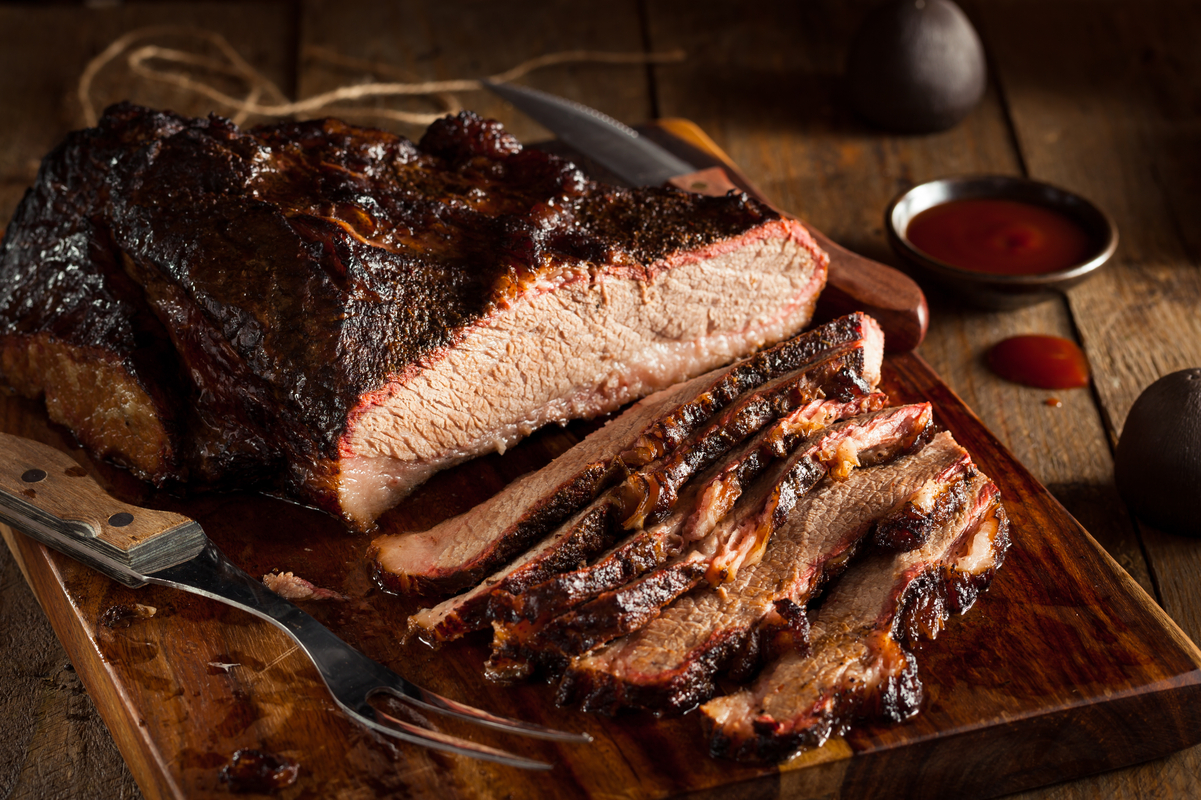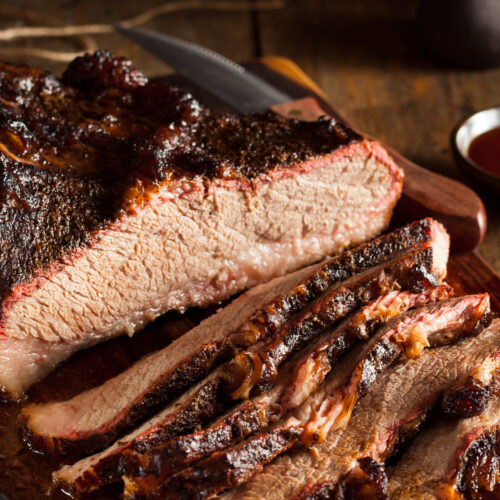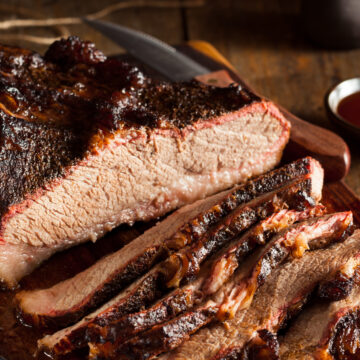 WW Instant Pot Beef Beer Brisket
WW Instant Pot Beef Beer Brisket Recipe. This Weight Watchers Friendly dinner, is hearty and delicious. This easy, marinated beef dish is family friendly.
Instructions
In a small mixing bowl, add garlic powder, smoked paprika, brown sugar, salt, chipotle chili powder, dried oregano, and ground cumin. Stir to mix well.

Using your hands, rub the spice mix over the whole beef brisket.

Place the beef in a large sized Ziploc freezer bag. Remove the air from the bag, and seal tightly.

Place the bag in the refrigerator to marinate for 6 to 8 hours. Flip the bag over a couple of times while marinating.

In a 6 quart Instant Pot, place the brisket. If it doesn't fit, you can cut the beef to make it fit.

In a small mixing bowl, add beer, barbecue sauce, cider vinegar, and reduced sodium Worcestershire. Stir to mix well.

Pour the sauce mixture on top of the beef.

Close the Instant Pot lid, lock, and close the vent.

As per the manufacturer's directions, Pressure cook on High pressure, for 50 minutes.

Change steam release valve to Vent, to remove the rest of the pressure.

Remove the lid, and place the meat on a cutting board, and cover with aluminum foil loosely. Leaving the juice in the Instant Pot. Let beef rest for 15 minutes.

In the meantime, Set Instant Pot to Saute, and set time to 15 minutes.

Bring the sauce to a boil, boil uncovered for approximately 8 minutes, or until the liquid has reduced to 1½ cups.

Turn off Instant Pot, and using a fat separator, pour in the juice, remove and discard the fat. In the strained juice, add in apple cider vinegar, and stir to mix well.

Slice the brisket across the grain, thinly, into 24 equally sized slices.
To Serve:
One serving equals 3 slices of beef brisket, topped with 3 tablespoons of juice.
Notes
If you don't have a Fat Separator, you can spoon off the fat.
MyWW Points: 8 Green Plan
8 WW Smart Points
We are not associated with Weight Watchers/WW in any way. Double check points on their official calculator.
Nutrition
Calories:
308
kcal
Carbohydrates:
9
g
Protein:
36
g
Fat:
13
g
Saturated Fat:
4
g
Polyunsaturated Fat:
1
g
Monounsaturated Fat:
6
g
Cholesterol:
105
mg
Sodium:
540
mg
Potassium:
670
mg
Fiber:
1
g
Sugar:
5
g
Vitamin A:
749
IU
Vitamin C:
1
mg
Calcium:
27
mg
Iron:
4
mg
You May Also Like:
---
---