How to Make Homemade Vanilla Extract

How to Make Homemade Vanilla Extract Recipe. I know you're thinking why would I want to make my own vanilla extract, when there are plenty of pre-made options available? Well, the thing is that those bottles of vanilla extract have a lot going on. They have artificial flavors and colors as well as preservatives. When you make your own homemade vanilla extract at home it's just pure vanilla beans soaked in fine vodka. Easy peasy!

There's also no need to worry about what type of alcohol was used or how much sugar was added – so now you have complete control over what goes into your vanilla extract!

Only 2 ingredients and a 5 minute prep time.

This is a super easy recipe!

It's a great homemade gift idea for the Holidays, or anytime!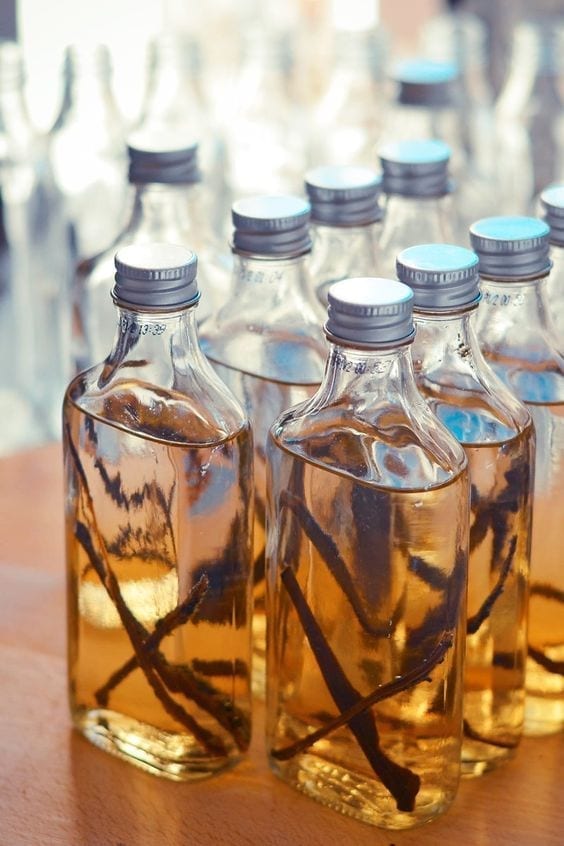 Related Recipes
We have more Easy Recipes here,

and Dessert Recipes here!






We add new recipes almost every day, so check back often!

We are not affiliated with Weight Watchers/WW in any way. We just like creating healthier recipe options. Please consult a doctor before changing your eating habits.
Double check points on the official calculator.

Affiliate Disclosure: Some links may be affiliate links where I make a small commission if you purchase anything after clicking a link. There is no additional cost to you. As an Amazon Associate I earn from qualifying purchases.
Love wine? Check out this cute wine glass! The Weight Watchers Points Stemless Wine Glass. 3 Points, 5 Points, Who Cares?

Fun but practical! Measurements are at 4 ounces, 7 ounces, and 10 ounces. Don't forget to convert the points to your WW Personal Points for your individual plan.
Recipes using vanilla extract
Weight Watchers French Toast
Made with with eggs, skim milk, vanilla, cinnamon, and sugar free maple syrup. A quick and easy classic breakfast with only 50 calories.
Weight Watchers Blueberry Streusel Muffins
A delightful breakfast, brunch, dessert, or snack recipe made from scratch with flour, Splenda and sugar mix, egg, light sour cream, vanilla extract, skim milk, and blueberries. You can use fresh or frozen (thawed) blueberries, Topped with a tasty streusel made of flour, sugar, and melted butter. Low fat.
Weight Watchers Air Fryer Funnel Cakes
A classic Fair or Festival treat that's a little healthier made in your Air Fryer. This quick version is ready in 30 minutes. Low Fat dessert. Made with flour, fat-free Greek yogurt, vanilla extract, cinnamon, and powdered sugar.
Weight Watchers Vanilla Milkshake
A lighter version of your favorite dessert! Made with skim milk, ice, vanilla extract, and sugar substitute. Quick and easy, ready in 5 minutes. Kid friendly.
Weight Watchers Apple Squares
A deliciously sweet treat. They're easy to make, and can be enjoyed as an after-school snack or quick breakfast for those early mornings. Made with cinnamon, butter, brown sugar, sugar, vanilla extract, and walnuts.
Weight Watchers Zucchini Brownies
A scrumptious and healthier chocolate dessert made with zucchini, sugar, salt, all-purpose flour, baking soda, unsweetened cocoa powder, canola oil, egg, and vanilla extract. This dessert only has 87 calories, low fat with only 3 grams of fat. They are kid friendly because they won't even know there are vegetables in them! this Fall recipe will be a favorite.
Weight Watchers Cinnamon Rolls
Made with with Refrigerated Breadstick Dough. Quick and easy and ready in 23 minutes. Cinnamon, brown sugar, butter, and low fat cream cheese. A skinny version of the classic.
Weight Watchers Low-Fat Brownies
Made with with flour, cocoa powder, sugar, vegetable oil, vanilla extract, eggs, and pureed prunes.
Weight Watchers No-Bake Cookies
Made with with oatmeal, cocoa powder, peanut butter, quick oats, and wheat germ. A quick and easy healthy dessert.
Weight Watchers Nighttime Cinnamon Honey Milk
The ultimate comfort drink just like Grandma used to make (but easier)! Great for cold winter nights!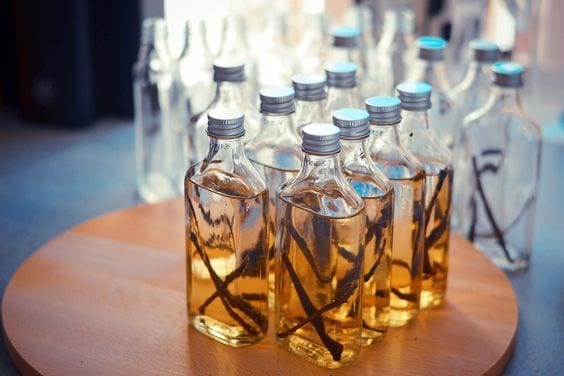 If you're interested in seeing the tools and equipment we use in our kitchen, we have them posted here.

Need to make more or fewer servings?
On Desktop, hover over "Servings" # and move the slider to desired number of servings.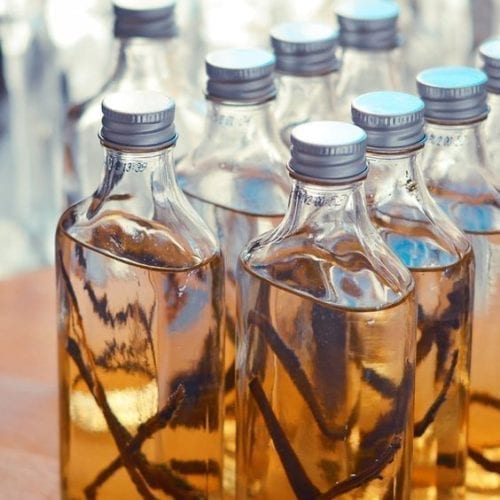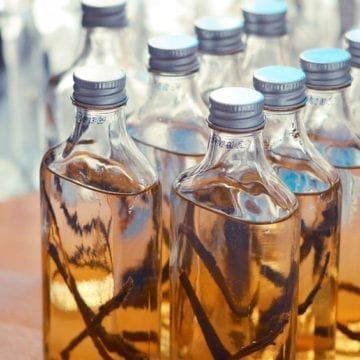 Homemade Vanilla Extract
How to Make Homemade Vanilla Extract Recipe – A super easy recipe that is a great gift idea for the holidays! Only 2 ingredients and a 5 minute prep time.
Instructions
Add the prepared vanilla beans into a bottle of vodka (or bourbon).

Store the bottle in a dark, cool space for three weeks. Approx once per week, shake up the bottle.

Keep in cool dark storage for at least 3 weeks and up to 6 months. The longer the better.

Keep in the alcohol bottle, or transfer to small bottles after the storage time.
Nutrition
Calories:
13.8
kcal
Carbohydrates:
0.7
g
Sugar:
0.7
g
You May Also Like:
---
---