Weight Watchers Beef & Broccoli Stir Fry Recipe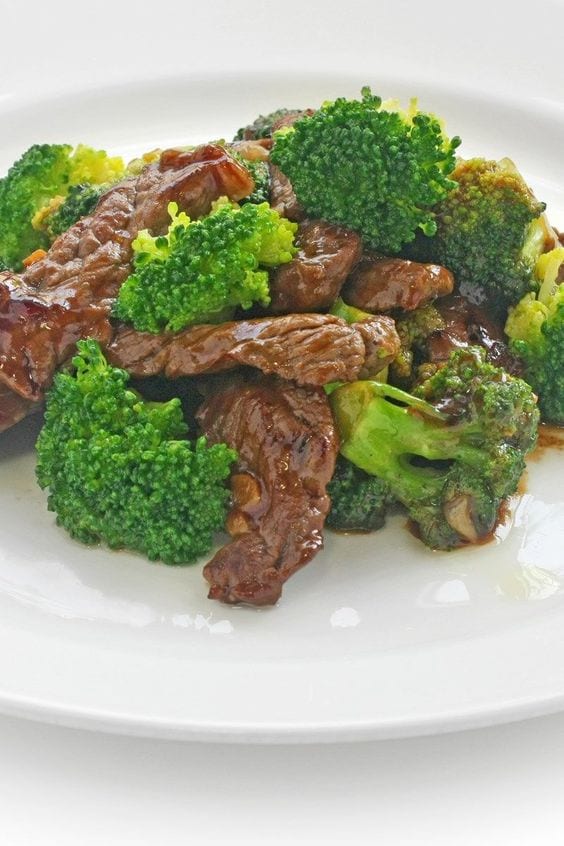 Weight Watchers Beef & Broccoli Stir-Fry Recipe is a classic Chinese food favorite! A healthy dinner option that's delicious!
One of my favorite healthy and quick dinners to make is beef and broccoli stir fry. It's easy to make and only requires a few simple ingredients.
This quick and easy dinner is made with lean beef strip sirloin, chicken broth, ginger root, garlic, red pepper flakes, and soy sauce.
It can be on the table in under 30 minutes. Plus, it's packed with nutrients – broccoli is an excellent source of vitamins A and C, while beef is a good source of protein.
I like to use a wok for this dish because it evenly distributes the heat, but you can use a frying pan if you don't have one.
Break out the wok and you can have Chinese food without leaving the house!


Weight Watchers Points

MyWW Points: 2 Blue Plan and 4 Green Plan

2 WW Freestyle Points and 4 Smart Points

Personal Points will vary based on your individual plan.

What is Stir Fry

One of the most popular methods of cooking in Asian cuisine is stir fry. Though it is often associated with Chinese food, stir fry is actually a cooking technique that is used in many different cultures.
The word "stir fry" comes from the Chinese phrase "chao men," which literally means "to stir fry." At its most basic, stir fry is a method of cooking in which small pieces of food are cooked quickly over high heat while being constantly stirred.
This type of cooking allows for the food to retain its texture and flavor while also being cooked evenly.
Stir fry is typically made with a combination of meat and vegetables, though it can also be made with just vegetables or even just meat.
In addition to being quick and easy to make, stir fry is also a very healthy way to cook as it requires very little oil. As a result, it has become a popular option for those looking to eat healthy.

What is Beef Strip Sirloin

Beef strip sirloin is a popular cut of beef that comes from the strip loin, which is located between the short loin and the round.
This lean and versatile cut can be prepared in a variety of ways, making it a favorite among home cooks and professional chefs alike.
When choosing a beef strip sirloin, look for a cut that is well-marbled with fat for the best flavor and tenderness.
This cut is best cooked using methods that involve dry heat, such as grilling, broiling, or roasting. Beef strip sirloin is an excellent choice for any steak lover looking for a delicious and affordable option.

Related Recipes

Healthy Beef And Broccoli Stir-Fry With Weight Watchers Points

Weight Watchers Healthy Vegetable Stir-Fry

Weight Watchers Pepper Steak



We add new recipes almost every day, so check back often!

We are not affiliated with Weight Watchers/WW in any way. We just like creating healthier recipe options. We do not give any advice on diet or eating habits. Please consult a doctor before changing your diet.
Double check points on the official calculator.

Affiliate Disclosure: Some links may be affiliate links where I make a small commission if you purchase anything after clicking a link. There is no additional cost to you. As an Amazon Associate I earn from qualifying purchases.
Love wine? Check out this cute wine glass! The Weight Watchers Points Stemless Wine Glass. 3 Points, 5 Points, Who Cares?

Fun but practical! Measurements are at 4 ounces, 7 ounces, and 10 ounces. Don't forget to convert the points to your WW Personal Points for your individual plan.
Featured Ingredients
Chicken Broth

Chicken broth has been around for centuries, and there's a good reason why. It's a great way to add flavor to dishes without adding calories, and it has detoxifying properties that can help improve your health.

Check out our recipe for Homemade Instant Pot Chicken Broth.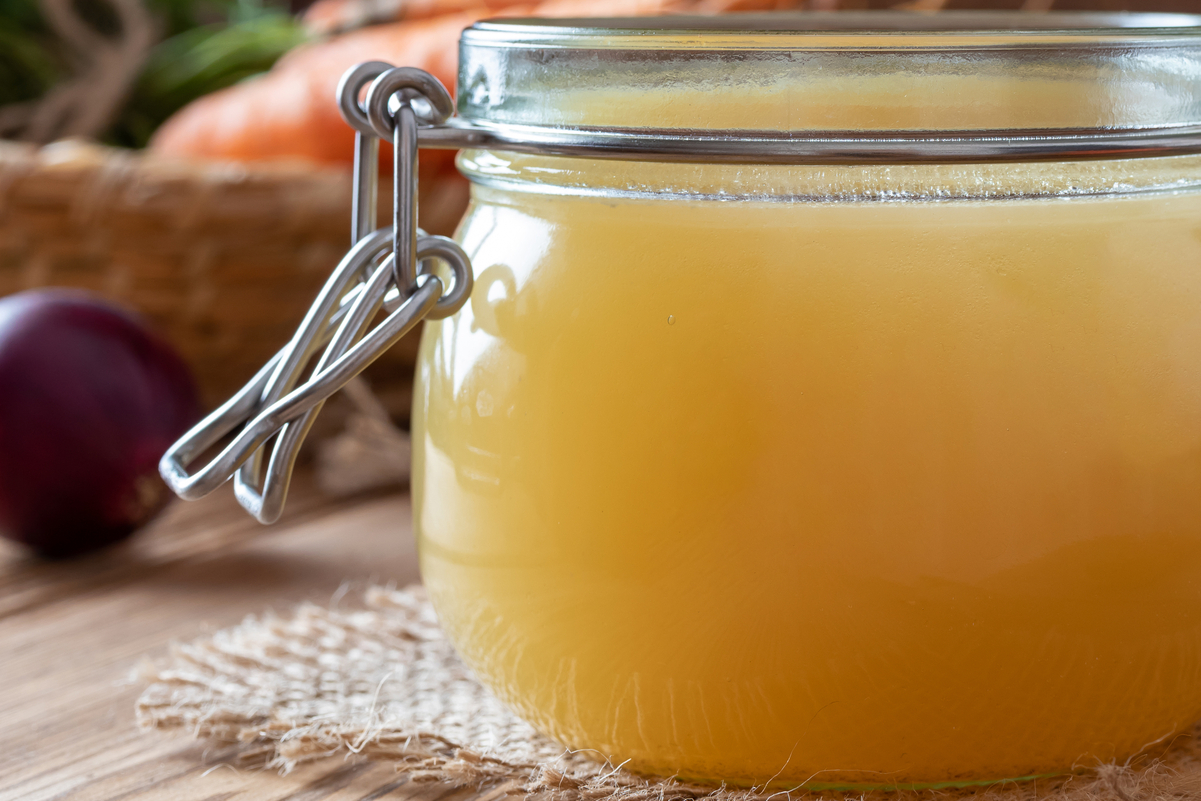 Red Pepper Flakes

Red pepper flakes are a popular condiment used to add heat and flavor to dishes.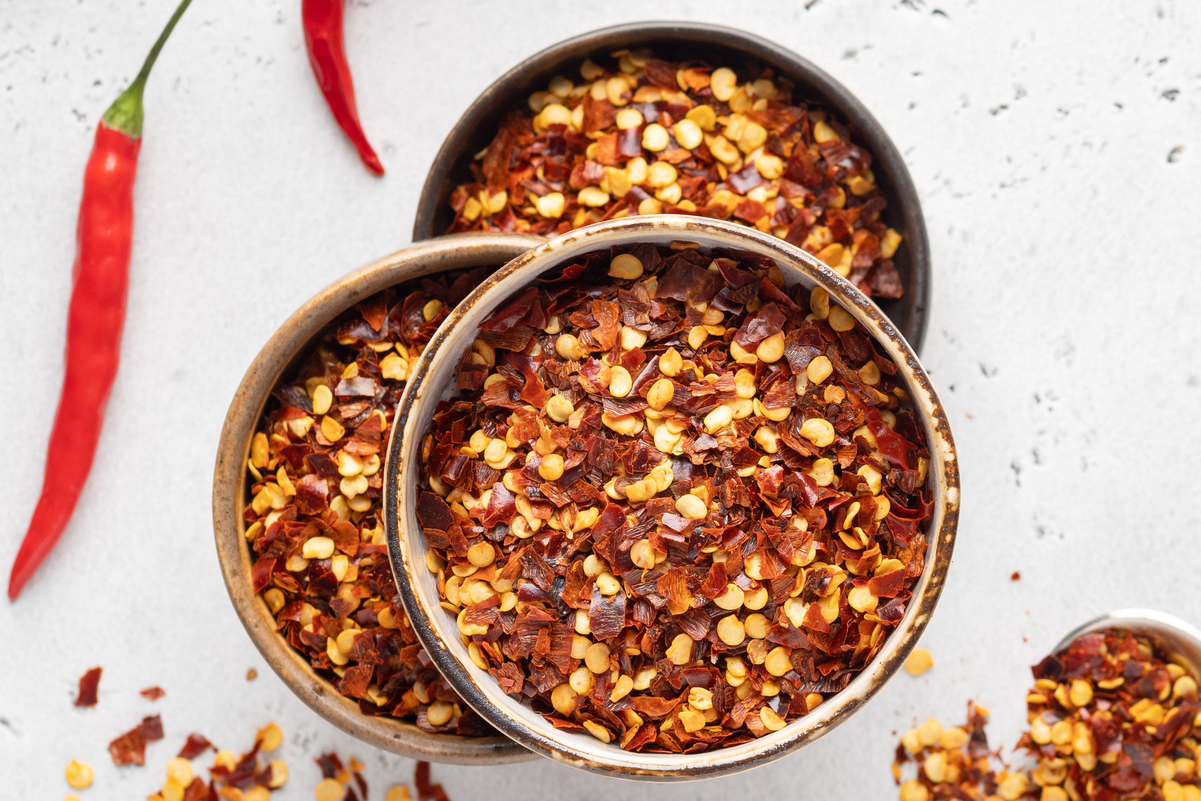 What to serve with

Weight Watchers Chicken Egg Drop Soup
Soup is a great choice for busy days. Quick and easy, and ready in 10 minutes.

Weight Watchers Chinese Wonton Soup
This delicious and comforting dish is perfect for warming you up from the inside out.
The Best Weight Watchers Egg Drop Soup
This soup is a Chinese restaurant favorite that can be easily made at home. A great quick and easy soup is perfect for a weeknight meal. The best part is that it only takes minutes to make!

Weight Watchers Vegetable Fried Rice
A filling vegetarian side made with eggs, carrots, peas, bell pepper, ginger root, scallions, garlic, rice, red wine vinegar, and soy sauce.
Weight Watchers Stir-Fry Green Beans
One serving is only 107 calories for a low calorie dish. If you are a fan of Asian food, you will love this vegetarian dish.
Weight Watchers Vegetarian Pot Stickers
Made with red onion, mushrooms, carrots, chives, and white cabbage.

Weight Watchers Chicken Fried Rice
An easy Chinese Side Dish or Meal with egg whites, scallions, garlic, carrots, brown rice, peas, and soy sauce.
Weight Watchers Microwave Fried Rice
Made with long grain rice, vegetables, onion, bacon, oil, ketchup, and soy sauce.


Don't have a wok? This is the one we use, and recommend: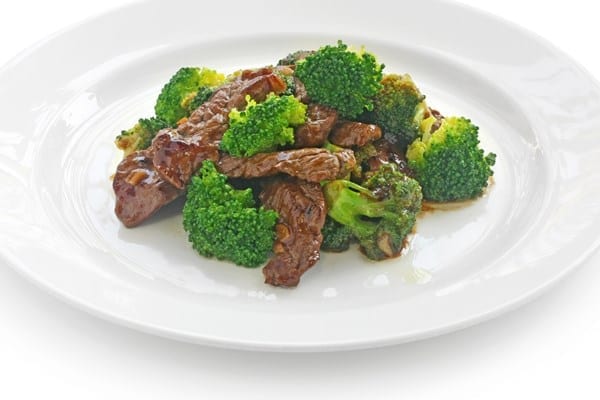 If you're interested in seeing the tools and equipment we use in our kitchen, we have them posted here.

Need to make more or fewer servings?
On Desktop, hover over "Servings" # and move the slider to desired number of servings.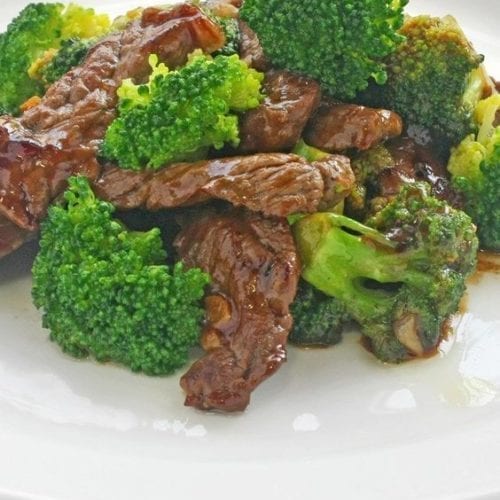 Weight Watchers Beef & Broccoli Stir Fry
Weight Watchers Beef & Broccoli Stir-Fry Recipe is a classic Chinese food favorite! A healthy dinner option that's delicious!


Instructions
In a mixing bowl, combine the 2 tbsp cornstarch and the salt. Add the beef and toss until coated.

Heat oil in a wok (or a skillet) over medium-high heat. Add the coated beef. Stir fry approx 4 minutes until cooked and lightly browned. Transfer to bowl with slotted spoon.

Add a 1/2 cup of chicken broth to the wok and stir. Add broccoli, cover and cook. Toss occasionally & sprinkle with water if needed until broccoli is crisp-tender approx. 3 minutes.

Add garlic, red pepper flakes, and ginger, and stir-fry approx 1 minute; until fragrant.

Stir together water, soy sauce, 1/2 tbsp cornstarch, and 1/2 cup broth, in a small bowl until blended then stir into wok.

Reduce heat to medium-low & simmer about 1 minute until slightly thickened.

Return liquids and beef to pan, toss to coat.
Notes
MyWW Points:

2 Blue

Plan and

4 Green Plan

2 WW Freestyle Points and 4 Smart Points
Personal Points will vary based on your individual plan.
We are not associated with Weight Watchers/WW in any way. Double check points on their official calculator.
Nutrition
Serving:
290
g
Calories:
196.9
kcal
Carbohydrates:
12.1
g
Protein:
23.6
g
Fat:
6.4
g
Saturated Fat:
1.6
g
Cholesterol:
51
mg
Fiber:
0.3
g
Sugar:
0.4
g
You May Also Like:
---
---